Zuma requests that guests arrive dressed in smart-casual clothing. Most people wear casual attire for lunch and formal attire for dinner.
Arjun Waney and Rainer Becker collaborated on the founding of the first Zuma in 2002. Currently, there are 13 venues for Zuma worldwide and seven seasonal locations.
Considering its popularity, it is natural to have some doubts about their dress code.
As a frequent visitor to Zuma, I have observed and experienced the establishment's dress code policy firsthand, allowing me to share my insights on how to dress appropriately for a stylish and enjoyable dining experience.
What Is The Dress Code For Zuma?
Zuma maintains a smart-casual dress code to ensure that guests feel comfortable yet sophisticated in their environment.
From my personal experience dining at Zuma, I have found that both men and women should opt for attire that is polished and trendy, while still maintaining a certain level of comfort.
For men 🧔‍♂️, a button-down shirt, tailored pants, and closed-toe shoes are recommended, with sneakers being acceptable as well. For women 👩, chic dresses, stylish tops, and tailored pants are suitable choices.
Shorts, flip-flops, sandals, baseball caps, activewear, and sweatshirts are prohibited in the Zuma Restaurant.
Jeans and tees are generally approved, but it's wise to choose a stylish and well-fitted ensemble.
Although hoodies and graphic t-shirts may be worn in cooler weather, they should be free of offensive graphics.
Location-Specific Dress Codes
Here are the dress codes of Zuma locations I have personally visited.
1. Miami
At Zuma in Miami, the dress code is Business Casual. Jeans and tees are acceptable. Here are a few items you can wear:
Button-down shirts or blouses
Tailored pants or skirts
Closed-toe shoes or dressy sandals
2. Las Vegas
For Zuma in Las Vegas, the dress code is Casual Dress. A items to consider include:
Button-down shirts or casual tees
Jeans or tailored pants
Sneakers or closed-toe shoes
3. London
At Zuma London, the dress code is Smart Casual. Some outfit recommendations for this location are:
Collared shirts, blouses, or smart tops
Trousers, chinos, or skirts
Polished shoes or dressy flats
Can I Wear Jeans To Zuma?
Yes, as long as they're paired with a nice top, you can wear jeans to Zuma Restaurant. Just don't wear ripped jeans.
Both men and women can consider wearing dark denim to their establishments.
What's important is to figure out ways to make your favorite pair of jeans look as put together as possible. 
This can include easy tricks like adding a blazer and heels or pairing the jeans with a more formal jacket.
What to Expect at Zuma
Since launching in London in 2002, Zuma has expanded to 20 locations worldwide, including a second restaurant in Hong Kong. Others are in Bangkok, Istanbul, New York, Madrid, and Abu Dhabi. 
At Zuma, you can expect a stylish and sophisticated atmosphere that offers a contemporary twist on the traditional Japanese izakaya style of informal eating and drinking. The moment I walked in to their New York establishment (located at Madison Avenue), I noticed the buzzing energy of the crowd.
Zuma adds a classy twist to the Izakaya's laid-back dining and drinking environment. Becker studied the nuances of Japanese cuisine and culture for six years before he finally opened this establishment.
Final Remarks
People frequently ask about a restaurant's dress code before visiting one. I covered the entire Zuma dress code, what to wear, and the history of Zuma in this article.
Here's a quick recap. 
What Is The Dress Code For Zuma? Attendees are asked to wear smart-casual attire to ZUMA. Lunchtime attire is more casual, and dinner clothing is more formal.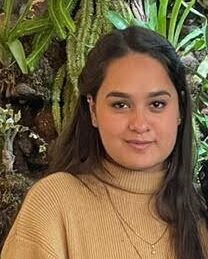 My name is Jeyn Dashner and I am the founder of WanderFever. I have worked as a travel journalist for many years, and exploring new places is my greatest pleasure in life.