As someone who loves to travel, I am always on the lookout for affordable flights and accommodations. So when I stumbled upon TravelUp, a travel agency that offers discounted prices on flights, hotels, and vacation packages, I was intrigued. However, like any smart consumer, I wanted to make sure that TravelUp was a legitimate company before I handed over my hard-earned money.
After conducting extensive research, I found mixed reviews about TravelUp. Some customers praised the company for its great prices and easy booking process, while others complained about hidden fees, poor customer service, and even fraudulent activity. With such conflicting information, I realized that I needed to dig deeper to determine whether or not TravelUp was a trustworthy travel agency.
Is Traveup A Genuine Website?
Travelup is a member of the International Air Transport Association (IATA) and the Association of British Travel Agents (ABTA). These credentials suggest that TravelUp is a legitimate company that adheres to industry standards and regulations.
TravelUp is an online travel agency that offers a range of travel-related services, including flights, hotels, car rentals, and travel insurance. They claim to offer the best prices and exclusive deals, and they also provide 24/7 customer support.
According to their website, TravelUp was founded in 2004 and is based in the United Kingdom. They have partnerships with over 400 airlines and 700,000 hotels worldwide. They also offer a price match guarantee, which means that if you find a cheaper price for the same itinerary on another website, TravelUp will match the price or refund the difference.
In addition to booking travel services, TravelUp also provides travel information and advice on their website. They have a blog that covers topics such as travel tips, destination guides, and news related to the travel industry. They also have a travel guide section that provides information on popular destinations, including things to do, places to stay, and transportation options.
Overall, TravelUp seems to be a comprehensive travel website that offers a range of services and resources for travelers.
Does Travelup Give Refunds?
Yes, Travelup does give refunds when applicable.
Travelup will give you refunds in certain instances. According to their policies, if the hotel or flight cannot show you the promised services, you can request a refund from Travelup. 
However, you have to wait for the hotel or airline to make the refunds to Travelup before they reach you. Travelup will not refund you if they don't receive them from the concerned authorities. 
You might have to follow up with your hotel or airline for a refund. Additionally, they will only provide refunds if your plan is canceled two weeks before the travel date.
Contact Details
You can get a refund from Travelup by contacting their customer service representatives. They can be contacted through email or phone or by sending a letter to their postal address. 
How to Ensure a Safe Booking Experience with TravelUp
When booking with TravelUp, there are a few steps you can take to ensure a safe and secure booking experience. Here are some tips to keep in mind:
Double-Check Details
Before finalizing your booking, double-check all of the details to ensure that everything is correct. This includes the dates, times, and locations of your flights, as well as the names of all passengers. It's also important to make sure that you have entered your contact information correctly, as this will be used to send you important updates about your booking.
Read the Fine Print
Be sure to read all of the fine print before booking with TravelUp. This includes the terms and conditions, cancellation policies, and any other important information that may affect your booking. If you have any questions or concerns about the fine print, don't hesitate to contact customer support for clarification.
Contact Customer Support
If you have any questions or concerns about your booking, don't hesitate to contact customer support. TravelUp offers 24/7 customer support, so you can get help whenever you need it. You can reach customer support by phone, email, or live chat.
In addition to these tips, it's also important to use a secure and trusted payment method when booking with TravelUp. This will help to ensure that your personal and financial information is kept safe and secure.
Final Remarks
When using Travelup, make sure you do some research before making decisions.
In conclusion, TravelUp is a legitimate travel booking site that offers competitive prices and a user-friendly booking process. However, customers should be aware of the potential issues with refunds and customer service response time.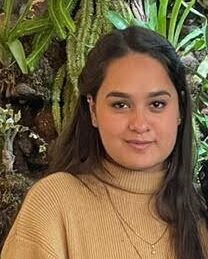 My name is Jeyn Dashner and I am the founder of WanderFever. I have worked as a travel journalist for many years, and exploring new places is my greatest pleasure in life.