Zaytinya is a Mediterranean restaurant chain with a smart casual dress code. Since it is quite fancy restaurant, they expect their customers to dress in an appropriate way.
Zaytinya was founded by Chef José Andrés in 2002 and has since become a beloved spot for locals and tourists alike. Its first outlet was located in Washington, DC (and it was the outlet that I visited for this article), and now they have spread across multiple locations in the US. 
Zaytinya is a must-visit spot for anyone looking to experience Mediterranean cuisine's vibrant flavors and convivial atmosphere. But is there a dress code to be followed at this fancy place?
With its elegant interior design and a fantastic menu inspired by Turkish, Greek, and Lebanese cuisines, it's only natural to be curious about what attire is most suitable for this top-notch establishment.
In addition to giving a detailed guide to Zaytinya's dress code, I will also discuss its unique features.
What To Wear To Zaytinya?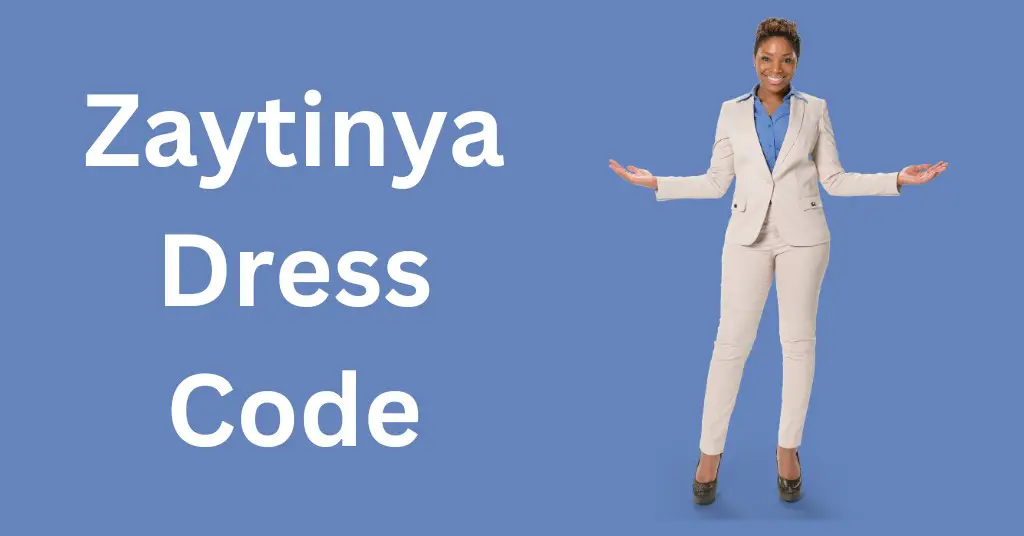 The general dress code for Zaytinya is smart casual.
Although the restaurant has a fancy interior, they don't have strict dress code requirements. I noticed that most diners donned business casual attire for a comfortable dining experience. In my opinion, jeans and a nice polo shirt are perfectly acceptable at Zaytinya.
When I talked to the manager about their dress code, this is what they told me.
Keep clothing clean and well-fitted
Ensure clothes are free from rips, tears, and inappropriate slogans
Opt for comfortable yet presentable footwear
So here's what I would recommend you wear.
For men 🧔‍♂️: slacks, khakis, or chinos, paired with a collared shirt
For women 👩: dressy pants or a skirt, paired with a nice blouse or sweater
Closed-toe shoes for both men and women 🥾
Keep in mind that the primary goal is to feel comfortable and enjoy the dining experience, so always choose an outfit that suits your personal style and the occasion.
Dos and Don'ts for Zaytinya Dress Code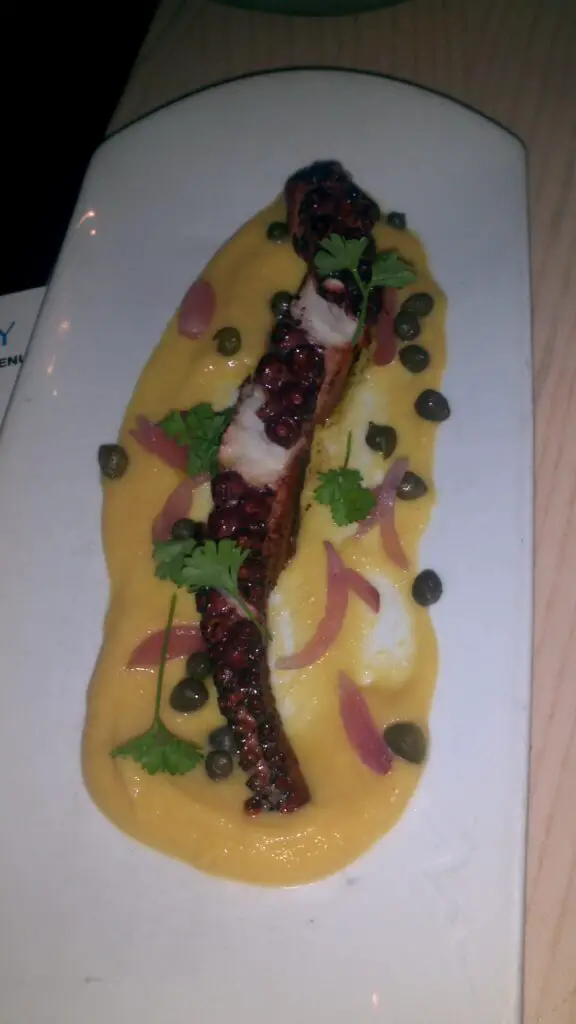 Footwear
Regarding footwear at Zaytinya, I would recommend going for something comfortable but stylish. Sneakers and casual shoes can work just fine.
However, it's still a good idea to avoid showing up in flip-flops or overly casual shoes, as Zaytinya is a popular restaurant with a Michelin-starred chef and an upscale atmosphere. It's better to blend in with the usual crowd by wearing closed-toe shoes or dressy sandals.
Accessories
As for accessories, I observe that people tend to dress in casual chic clothing or opt for business casual attire at Zaytinya. Therefore, choosing accessories that enhance your casual or business casual outfit seems appropriate.
Do:
Choose jewelry that complements your outfit without being overly flashy or ostentatious.
Opt for a stylish yet minimalistic watch or bracelet.
Carry a decent bag, purse, or clutch that matches the overall theme of your attire.
Don't:
Overdo it with excessive or attention-grabbing accessories.
Bind yourself to any specific rules; feel free to get creative within the bounds of casual chic or business casual dressing.
Bring along large, cumbersome bags or backpacks that could be inconvenient in a busy restaurant setting.
What Are The Special Features Of Zaytinya?
Zaytinya stands out as one of Washington's most thrilling dining destinations, offering an array of creative cocktails, distinctive Mediterranean wines, and authentic and inventive shared small plates.
Let us look at the various features that make Zaytinya so unique.
1. Cuisine
Zaytinya serves a blend of Mediterranean cuisines, including Turkish, Lebanese, and Greek. The restaurant's menu features a variety of mezze, or small plates, meant to be shared among diners.
2. Design
The restaurant has a modern and elegant design, focusing on natural materials like wood and stone. The Mediterranean vibe inspires the restaurant's interior design, featuring blue and white colors, olive trees, and stone walls. The open kitchen allows diners to watch the chefs prepare their meals.
3. Wine Collection
In addition to its food, Zaytinya has an extensive wine list that features over 200 wines from the Mediterranean region. The restaurant also offers a range of cocktails and spirits that pair well with the food.
4. Service
Zaytinya's service is known for its attentive and knowledgeable staff. The waitstaff is well-versed in the restaurant's menu and can recommend dishes based on diners' preferences.
5. Special Events
Zaytinya offers private dining rooms and event spaces for special occasions, including weddings, corporate events, and birthday parties. The restaurant also hosts special events throughout the year, such as wine tastings and holiday celebrations.
Also, Chef José Andrés, the founder of Zaytinya, is a well-known chef, humanitarian, and philanthropist. He has been recognized for his contributions to the culinary world and his humanitarian work in providing disaster relief and food assistance to those in need.
Final Remarks
By now, all your doubts must be cleared regarding the dress code of Zaytinya. In this article, alongside the dress code, I also highlighted Zaytinya's unique features.
Let's do a quick summary.
The dress code at Zaytinya is smart casual, and you should avoid extremely casual outfits.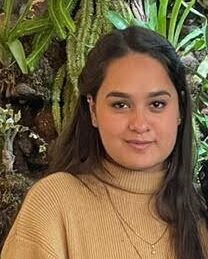 My name is Jeyn Dashner and I am the founder of WanderFever. I have worked as a travel journalist for many years, and exploring new places is my greatest pleasure in life.