Vegas.com is a reputable website that has been around for years and is completely legit.
Vegas.com is one of the most famous and sought-after websites for planning a trip to Vegas fairly soon, with amazing deals and offers. This website offers tickets for shows, airplanes, hotels, Airbnbs, etc. at very low rates, sometimes too good to be true.
But Vegas.com is as reputable as it is shown, or has there been anyone who this website has scammed?
We will also discuss if there is any other official website for a trip to Vegas that deals with the stay and food, etc., and if it is cheaper than this website. Returns, refunds, and customer reviews on the website will also be discussed in great detail below.
If you consider booking your tickets for your next trip to Vegas through Vegas.com, this is for you. So let's dive into this article to see how legit this is.
Is Vegas.com A Reputable Ticket Site?
Vegas.com is one of the most reputable and trusted websites among the numerous websites to buy tickets from on the internet
You can use this website to book an accommodation of your choice in Las Vegas, arrange flights and hotel stays, or even get tickets for different shows and gigs. 
You can also book tickets for the Ultimate Variety Show or any sold-out show, especially when the tickets are posted online by buyers who can no longer go to the shows.
However, there are some things to consider before investing in this platform. Most of the time, this website's tickets are legit. However, there are chances of getting scammed out of money here too.
For example, you were looking forward to the music festival being sold out. However, someone might want to sell their tickets on the website. Chances are they will try to sell it twice or thrice at their cost price, and you might get scammed.
Is Vegas.com Safe?
Yes, every transaction made through this website is secure, and you do not have to worry about getting defrauded.
There is no chance that you will face any issues regarding the payment you made for booking your accommodation, flight ticket, or concert ticket.
Every transaction through Vegas.com is secure, and no information is shared with or accessed by a third party. Your data is safe and secured by the platform whenever you add it as a payment method.
If you have booked tickets, you will notice that the ticket delivery is fast too. In the case of electronic tickets, they are instantly forwarded to your mail address submitted during the transaction.
And if you use the platform to book your hotel, you will discover that your credit card gets charged according to the fees and taxes of the hotel you want to stay at.
Even if you go through reviews left by other customers, you will notice that there rarely are bad or negative reviews that undermine the safety and security of private information on the website.
Is Vegas.com Cheaper Than The Official Website?
As expected, this depends on when and what tickets you are looking for.
If you're buying tickets for a nearly sold-out show or flight leaving the next morning, the cost of these tickets will be more expensive than the ones sold on the official websites.
However, for example, if you buy the tickets for your show fairly soon, they are being sold at nearly half the price of what they are on the official website.
Similarly, for a sold-out show, hoarders sometimes post up their tickets at twice or thrice the prices, which makes them more expensive.
However, their fee policy can be a little tricky to understand. They have certain fees that apply to certain services, while others have no fees.
However, it does not hurt to check, so it is advised that you take a look at this website once before buying tickets from somewhere else if you're traveling to Las Vegas this autumn.
Experiences Of Customers At Vegas.com
Most of the customer reviews for the website are great and show that they are reputable and credible.
Many reviews complimented that their trip was cheaper than they had anticipated.
One such review mentioned that they had expected their trip to cost over $1400. However, it costs a little over $800 on Vegas.com. This proves that they are accessible and affordable too.
Since they also have an easy-to-use website, many customers complimented that trait saying, "Vegas.com gets you the tickets you need, so you do not need to worry about any risks."
Many vouched for its credibility in the reviews section on and off the website.
Other Alternatives For Vegas.com
Though Vgeas.com is an amazing website, there are other websites for you to browse to get the best possible deals and offers on your Vegas trip.
1. Expedia.com
Expedia.com is a website that offers its services to book flights, accommodation, and concert and festival tickets in Las Vegas at a very fair price. Like Vegas.com, it is one of the most credible websites in Las Vegas.
The prices might differ, so you can expect to pay more for certain tickets using Expedia. But overall, this is a safe and legit platform you can try as an alternative to Vegas.com.
Faithful clients of this website receive unique discounts and offer to enjoy the trip.
2. Lasvegas.com
If you do not want to use Vegas.com, Lasvegas.com is also one of the best sites. 
With safe and secure transitions, without any intrusion from a third party, you can freely browse through whatever you might need and book flights, hotels, shows, etc.
This website has new daily deals, which you can see in the tiny red box. 
3. Travelocity.com
Another platform to book tickets for shows, concerts, etc., in Las Vegas, is Travelocity.com.
However, their fees and prices are a little different than on Vegas.com and may seem a little more expensive to you in general.
Also, since there is no loyalty program on this site, you will not get any special offers or discounts.
Final Remarks
There was not a lot of information regarding the authenticity of Vegas.com. In this article, I tried to tackle that by creating a definitive guide on the subject.
Here's a quick recap.
Is Vegas.com legit? Vegas.com is a reputable website that has been around for many years now. It is a safe and secure website that does not allow a third party to access private information outfits customers.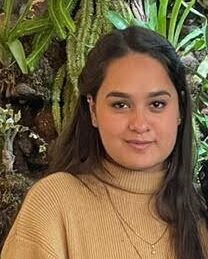 My name is Jeyn Dashner and I am the founder of WanderFever. I have worked as a travel journalist for many years, and exploring new places is my greatest pleasure in life.