Atlantic City is a safe city, but only if you remain in the good parts. Some places in Atlantic City are somewhat shady and have high criminal activity. 
People have been visiting Atlantic City for ages. It is a popular place to hang out with friends and make money from the unending casinos.
It is a coastal city lined with casinos and has a rich nightlife. Youngsters frequent the city, and travelers here are always in a party mood.
When you think of Atlantic City, you think about a second Las Vegas in New Jersey. It is the perfect city for some adventure and bar hopping with friends.
However, crime rates in Atlantic City are a significant problem for people who want to visit. In this article, I will talk about the safety questions in Atlantic City and whether you should go there.
Is Atlantic City A Safe Place For Tourists?
Atlantic City is a safe place for tourists. However, it is recommended to stick to the boardwalk and casinos instead of venturing into the deeper parts of the city.
While Atlantic City has an alarming crime rate, it is relatively safe for tourists. Sure there are some exceptions where tourists need to be extra careful.
It is recommended not to roam alone at night if you are a tourist. I love bar hopping in Atlantic city, but I'm also careful about how long I stay out. 
I travel via car and always make sure to bring many people along when I choose to stay out after 9. Additionally, I would suggest avoiding the downtown areas.
Numerous crimes, from petty theft to violent crimes, occur downtown, so it's not safe to venture out there. Additionally, you should always have emergency contacts handy in case you face trouble.
The casinos are pretty safe, and you won't encounter problems as long as you stay inside. Going out at night near the boardwalk is relatively safe, with only low chances of getting mugged or robbed if alone.
Is Atlantic City Family Friendly? 
Atlantic City is a family-friendly beach city. Families can do countless activities in Atlantic city, especially at the beach.
Since Atlantic City has a party culture that seems never to end, people assume it is not family-friendly. However, that is not the case.
Contrary to popular belief, Atlantic City is good for parents and kids. If you choose to visit safe places like the beach and boardwalk, you will have a good time without any worries.
You may choose not to go bar hopping or visit casinos for fun. There are plenty of family-friendly activities to do at the beach.
You can play water games and spend some quality time tanning away at the open beach. There are plenty of good restaurants around that are great for kids too.
The Central Pier Arcade is also one of the best family-friendly places in Atlantic City. You can also visit the countless malls and marketplaces in the area to shop around with your family.
There are also pretty good hotels for people with children. Some of these hotels are pet friendly so that you can bring along your fur babies.
Is Ducktown In Atlantic City Safe?
Ducktown is a safe place to visit in Atlantic City. This part has been under development and has become one of the safe places in the city.
Ducktown is a popular hangout spot for people who want to visit Atlantic City. This neighborhood is home to an Italian-American population with a few Asian settlers.
Residents of the neighborhood have been trying to make this part of Atlantic City Safe for tourists. Plenty of cafes and tourist spots nearby make it a favorite of travelers and locals alike.
Since many locals live in this area, it is relatively safe to hang out. However, I recommend not spending your nights wandering about the neighborhood. 
Though the place is not that dangerous, there are still possibilities of you getting robbed or followed. You can tour this part of the city with locals but only if you know them well enough.
What Is The Safest Part Of Atlantic City?
The safest parts of Atlantic City are Chelsea North and Chelsea Heights. Additionally, there are a few other neighborhoods that are family-friendly. 
The Boardwalk is in a safe neighborhood. There is a police station nearby, and police officers patrol the area often.
You will see plenty of cops in uniforms in the Boardwalk area. While many consider this section shady, it's primarily because of the countless nearby casinos.
The other sections of Atlantic City deemed safe include Lower Chelsea, Westside, Ducktown, Venice Park, and Southeast Inlet. 
One should avoid North Inlet and Chelsea because these parts are not suitable for tourists to explore. Also, when touring safe places, ensure to carry the helpline numbers of the police station.
You can stay in these places, and they will be safe if you are near residential areas and places with lots of people. You can even check with the locals to find the safest and most convenient sections for tourists and newcomers.
Atlantic City Emergency Contact Numbers
| | |
| --- | --- |
| Name | Contact Info |
| Helpline number  | 1-800-833-7476 |
| Customer Service  | 1-800-642-3780 |
| Postal Helpline | Corporate Correspondence, Atlantic City Electric, P.O. Box 17006, Wilmington, DE 19850-7006. |
| Public Safety Department  | (609) 347-5780 |
| ACPD Support Services | 609-347-6426 |
I would always recommend keeping emergency contacts handy if you are a tourist in Atlantic City. You can always call 911 for emergencies like any other person.
However, Atlantic City has specific helpline numbers to help you in dangerous situations. You can contact the general helpline for any problem you face during your stay.
In case you find yourself in a dangerous situation, you can even reach the police through a 911 call. The operator will help you out accordingly. 
You can contact customer service if you spot fraudulent activities during your stay. They will guide you and take strict action against the offenders.
If you don't feel comfortable making a call, you can always communicate the issue through postal services. However, this particular method is unsuitable for emergencies where you need immediate help. 
Final Remarks
Making a trip to Atlantic City is super stressful. The high crime rates can easily scare away potential tourists.
However, not all parts of Atlantic City are dangerous for people. You can simply stick to the safe sections and enjoy your stay to the fullest.
You can make that trip as long as you keep the instructions I have given in mind. If you have missed anything, here's a quick recap of what I've discussed.
Atlantic City is safe for travelers if you visit the populous sections. There are also plenty of fun activities for people with children and pets.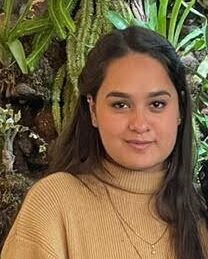 My name is Jeyn Dashner and I am the founder of WanderFever. I have worked as a travel journalist for many years, and exploring new places is my greatest pleasure in life.