Vapes are allowed in Italy and many tourists carry them with them while travelling. You can bring your vape to the country and use it without any problem.
Italy has some strict rules about smoking in public places. The country doesn't allow smoking in enclosed spaces including workplaces. 
Restaurants and bars in Italy also do not allow smoking indoors due to their policies. However, vaping is pretty common in the country and a popular substitute for smoking.
Be it vapes or cigarettes, these rules are applicable to everyone. Therefore, you need to be well versed in the rules and regulations before deciding to carry and smoke vapes in Italy.
If you are unsure whether it is safe to vape in Italy, read on, because I will explain the rules of vaping in Italy and how you can carry your vape while travelling to this country. 
Is vaping allowed in Italy?
Vaping is allowed in Italy. Since smoking cigarettes is banned in indoor spaces and public places, many people in Italy have switched to vapes.
If you are unsure about carrying your vape to Italy, you will be happy to know that vaping is allowed here. Many people prefer vapes to cigarettes, especially in Italy, so you can use them without worrying about the consequences. 
You can also opt to buy vapes in Italy as they are sold in many stores around the country. However, you need to remember that vapes can only be sold to people who are 18 years of age and above.
Some people do end up buying their vapes in Italy because of airport security problems so it's not uncommon to see tourists buying vapes in Italy. Rome even has dedicated shops selling only vapes and vaping accessories. 
You should also remember that vaping is still not allowed within public spaces like cinemas, malls, workspaces, and others. There are some dedicated smoking rooms in Italy which allow smokers to enjoy a puff in peace.
What is the age limit to vape in Italy?
People who are 18 years and above can vape in Italy. People below 18 years of age cannot legally do that in the country.
While vaping is common in Italy, there are certain age restrictions on who can legally vape. Children and teens below 18 years are strictly forbidden from using or buying vapes in the country.
Additionally, if you are below 18 years of age and carry vapes on a plane to Italy, they will be confiscated. Carrying and using vapes in Italy if you are below 18 years can result in fines and punishment. 
If you are above 18 years of age, a simple ID proof will be enough to save you from legal troubles.
Are vapes allowed through customs in Italy?
Vapes are allowed through customs in Italy. However, they need to be on your cabin luggage or your person.
It's not illegal to bring vapes to Italy. On the contrary, people at customs will not bat an eye or may not even check your cabin baggage for anything.
There are certain restrictions about carrying vapes that need to be followed. You need to separate the batteries, chargers, and tanks and keep them in zip lock packs or travel pouches.
Additionally, vaping is not allowed on aeroplanes so do not attempt that in any case. Do not put your vape and batteries in the cargo because aeroplanes have strict fire hazard policies against them.
Is vape juice allowed on a plane to Italy?
Vape juice or liquid is allowed on planes to Italy. However, they need to be kept in transparent or clear containers.
E-liquids are allowed on planes and the rules are more or less similar to other liquids you carry. These policies are enforced to intercept terror attacks on planes. 
Airlines mostly allow a total of 100 ml of liquids in your cabin baggage. When carrying e-liquids, make sure you don't cross the maximum allowance after including cosmetics and drinks.
Since most airlines have strict policies on liquids, carrying them in transparent containers is a must. You should also explain to the security the nature of the liquid and allow inspection if suggested.
You cannot carry a lot of vape juice on planes. Therefore, it will be easier to just buy them in Italy since they are sold in multiple shops.
Where to buy Vapes in Rome?
Tourists looking for vapes in Italy will find them in plenty of shops that sell vapes. There are certain dedicated shops in the city that only sell vapes and e-liquids. 
Since airlines do not allow tourists to carry a lot of liquids, many travellers prefer buying their necessities after they land. Rome especially has many speciality shops selling them to customers.
The best shops in Italy to buy vaping liquids are EverTrust Trastevere Vape Shop, Smo-King Electronic Cigarettes, and eGofumo Sigarette Elettroniche. These shops have a large collection of vapes and accessories so you will find everything in one place.
Remember that vapes are only sold to people who are 18 years of age or above. Selling or buying vapes for minors is illegal and punishable by fines.
Final Remarks
It should be clear by now that there is no problem with carrying or smoking vapes in Italy. However, make sure you know about all travel restrictions on planes so that your property doesn't get taken away.
Additionally, since vaping is disallowed in public, you can only smoke in dedicated smoking rooms around the city. Some places do allow smoking but it's better to ask politely and vape after receiving approval.
Here's a quick recap of what we've discussed.
Vaping is allowed in Italy and people 18 years of age can legally smoke in the country. However, smoking or vaping in public places and enclosed spaces are forbidden.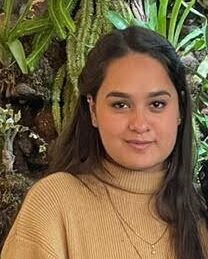 My name is Jeyn Dashner and I am the founder of WanderFever. I have worked as a travel journalist for many years, and exploring new places is my greatest pleasure in life.