Trees in NYC mostly bloom in the spring season. You will find most trees flowering during the months of March, April, and May.
Spring in New York City is a special attraction for tourists and locals alike. When the trees are in full bloom, the entire city brightens up with colour and looks extremely lively.
People in NYC eagerly await the blooming of trees in their area. Although there are a large variety of trees in NYC, most of them seem to be in full bloom around the spring season.
If you are someone who is planning a trip to New York City or simply excited about watching the trees flower, you can take a look at this article. Here, we will discuss the different types of trees in NYC and their blooming patterns.
What time of the year do trees bloom in NYC?
Trees in New York City bloom in the spring season. They start to flower as soon as the month of March sets in.
Winter in NYC is extremely cold and dry. The trees mostly remain covered under sheets of ice which never seem to melt away. With the beginning of spring, trees finally sprout leaves and get ready to welcome fresh blooms.
The start of spring is seen in the early weeks of April when a good number of trees are in full bloom. However, trees start to flower in the last two weeks of March so the blooming season starts slightly earlier than April.
The first trees to bloom are the Hellebores which can even bloom in February depending on the weather conditions. The next trees that bloom are the Red maple trees which are a speciality of New York City.
If you are a tourist, travelling to NYC in April will be the best time to see the flowers. However, trees like Azaleas and Violets bloom in spring and stay throughout the summer seasons.
What are the flowering trees in NYC?
NYC has a wide range of flowering trees and shrubs. Some of the important flowering trees are red maple, cherry blossom, eastern redbuds, crabapples, and hellebores.
New York City is well known for its flowering trees which cover the entire area of Central Park. Some of these bloom at full capacity until the entire tree is only covered in flowers.
The most beautiful flowering trees of the city are the red maple trees and the cherry blossoms. Some important flowering trees in New York and their blooming season are mentioned below:- 
1. Red Maple Trees
The red maple tree produces flowers that are slightly dark pink in colour. These small pinkish flowers cover the entire tree and bare branches. 
Red maple usually blooms just before spring sets in. Recently, they are observed to be blooming in late March, acting as a herald for the spring season.
2. Cherry Blossoms
Cherry trees in NYC are a top favourite of all local residents and tourists. The fluffy blush pink flowers adorn the entire tree which remains almost leafless during the blooming season. 
Cherry blossoms cover the entire Central Park area and run along the sidewalks of New York City. They have a faint sweet scent and bloom at the beginning of spring in April.
3. Crabapple Trees
Crabapple trees look almost similar to cherry blossom trees but are a different variety. The thick branches of these trees hold clusters of whitish pink blossoms which leave a sweet scent in the air.
These trees bloom in the middle of April well after the cherry blossoms are in full bloom. They are also sprinkled across the entire city in parks and sidewalks where you will least expect it.
How long do the cherry blossoms last in NYC?
Cherry blossoms usually have their flowers for about 10 days after they have bloomed. However, if the weather is cooler, they may last up to a month.
Like any other flowering tree, Cherry blossoms retain their flowers depending on the weather. There are around 35 different varieties of Cherry trees in New York City alone.
These trees are usually at peak bloom in mid-April. However, if the weather gets warmer, the trees may fully bloom earlier and lose their flowers in a few days.
When the weather is pleasant and slightly cool, Cherry blossoms can live up to 1 month. However, you can only enjoy the blooms at their full capacity up to 15 days after the tree starts flowering.
Where can I see spring flowers in NYC?
NYC has a large variety of blooming trees spread over the city. Some of the important locations with spring flowers are Sakura Park, Marcus Garvey Park, and Central Park.
There are multiple neighbourhoods and parks that sport spring flowers in NYC. Some of these places are mentioned below:-
1. Sakura Park
Sakura Park in Manhattan is famous for its cherry blossoms which are spread over the entire Park. The park is situated between Riverside Church and International House. 
2. Riverside Park
Riverside Park is the four-mile-long path along the Hudson River from 72nd to 158th Street. This entire path is covered with cherry trees and red maples.
3. Marcus Garvey Park
Marcus Garvey Park is located between Harlem and East Harlem around Manhattan. This park is famous for its spring blooms and amazing landscaping with flowering shrubs.
4. Central Park
Central Park covers the Upper West and Upper East Sides of Manhattan. This park is home to thousands of spring blossoms that are spread over the entire Park. You will find trees like Eastern Redbud, Yoshino Cherry, Crabapple, and red maple trees.
5. New York Botanical Garden
New York Botanical Garden is the prime place for flower enthusiasts. The garden is located in Bronx Park in New York City and is home to a huge variety of flowering trees.
Final Remarks
New York can be a beautiful place to visit in spring thanks to its beautiful flowering trees. They are a top tourist attraction of the city and a favourite of the local population as well.
Here is a quick recap about blooming trees in New York City. 
Trees bloom in the months of March to April in New York City. The blooms usually stay well into the summer seasons when they are joined by more flowers.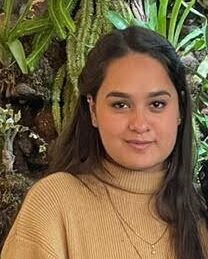 My name is Jeyn Dashner and I am the founder of WanderFever. I have worked as a travel journalist for many years, and exploring new places is my greatest pleasure in life.