The closing time of Universal Studios varies depending on the day and the season. Generally, Universal Studios closes between 6:00 PM and 9:00 PM. 
The Universal Studios theme park in the United States is in Universal City, California. It opened its doors in 1964, and since then, it has become a must-visit destination for people worldwide. 
But there's still a lot of confusion about its timings. Different websites show different closing times, but because I have actually been to the place multiple times, I can tell you exactly when the amusement park closes.
Let's begin.
What Is The Closing Time Of Universal Studios?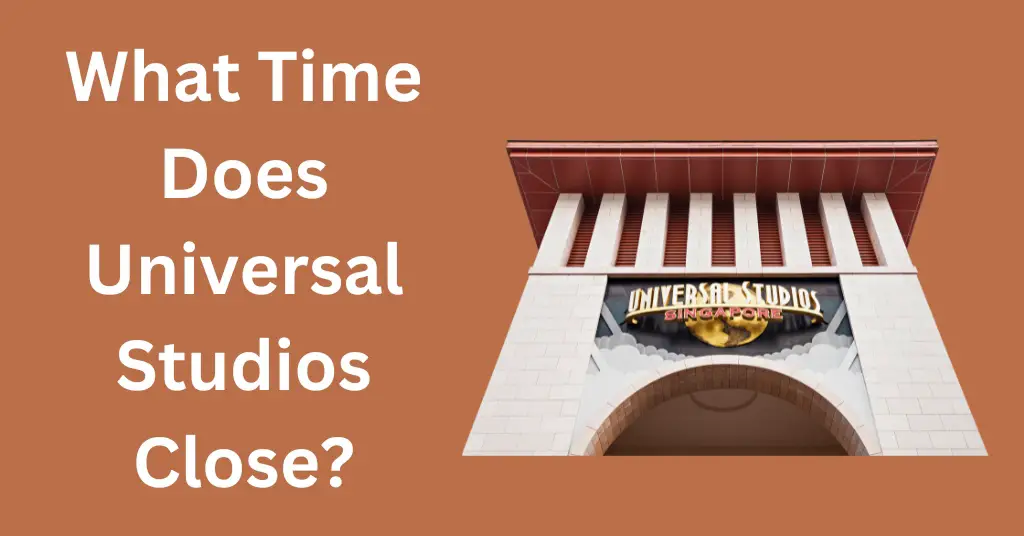 The Universal Studios Hollywood in California typically closes at 6:00 PM on weekdays and 8:00 PM on weekends. On the occasion of special events, it stays open up to 10:00 PM.
Whether you are a fan of classic movies like Jaws and Psycho or modern blockbusters like Jurassic Park and Harry Potter, you will find something to enjoy at this iconic theme park.
But the timings may cause a bit of complication as they are frequently altered. Depending on the day, time, or occasion, the opening and closing times of Universal Studios may vary.
The closing time is usually earlier on weekdays, in the off-season, or during special events. Universal Studios may stay open till late during peak seasons, such as summer or holidays, sometimes until 10:00 PM or even later.
The Universal Studios Orlando in Florida usually closes between 6:00 PM and 7:00 PM. They provide a calendar on their website that one must follow to understand the timings better.
Why Is Universal Studios So Famous?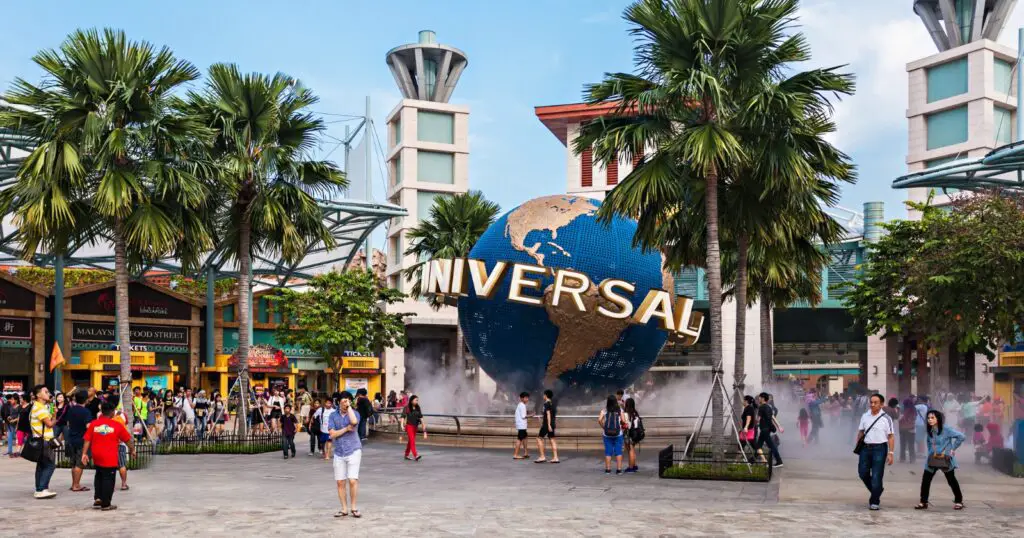 Universal Studios is a must-visit destination for anyone who loves film and television. With its range of attractions, dining options, and shopping opportunities, it is no wonder that Universal Studios is one of the most popular tourist destinations in the United States.
In addition to its production arm, Universal Studios has become known for its theme parks, including its flagship in the United States. The park is divided into several sections, each themed after a different film or television property. 
Here are some of the main factors that contribute to its popularity.
1. Movie-themed attractions
Universal Studios features a variety of rides, shows, and attractions based on popular movies and TV shows, such as Jurassic Park, Harry Potter, The Simpsons, and Despicable Me. Visitors can experience the thrill of their favorite movies in a fun and immersive way.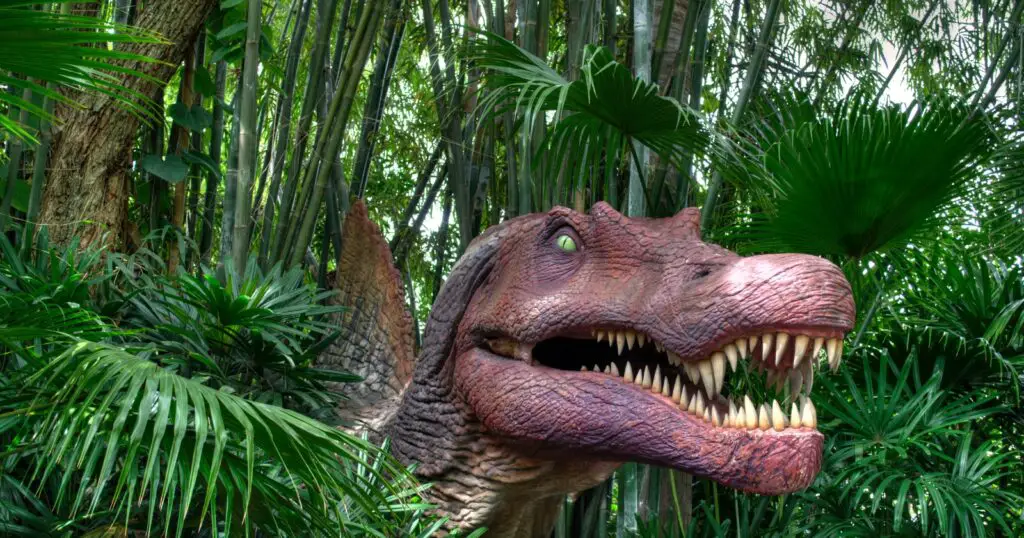 For thrill-seekers, there are roller coasters like the Hollywood Rip Ride Rockit, which features a 17-story drop and speeds of up to 65 miles per hour. There are also water rides like Jurassic World: The Ride, which takes visitors on a thrilling journey through a prehistoric landscape filled with animatronic dinosaurs.
2. Hollywood history 
Universal Studios is one of Hollywood's oldest and most iconic movie studios, with a rich history dating back over 100 years. Visitors can explore the studio's history and learn about the behind-the-scenes magic of movie-making.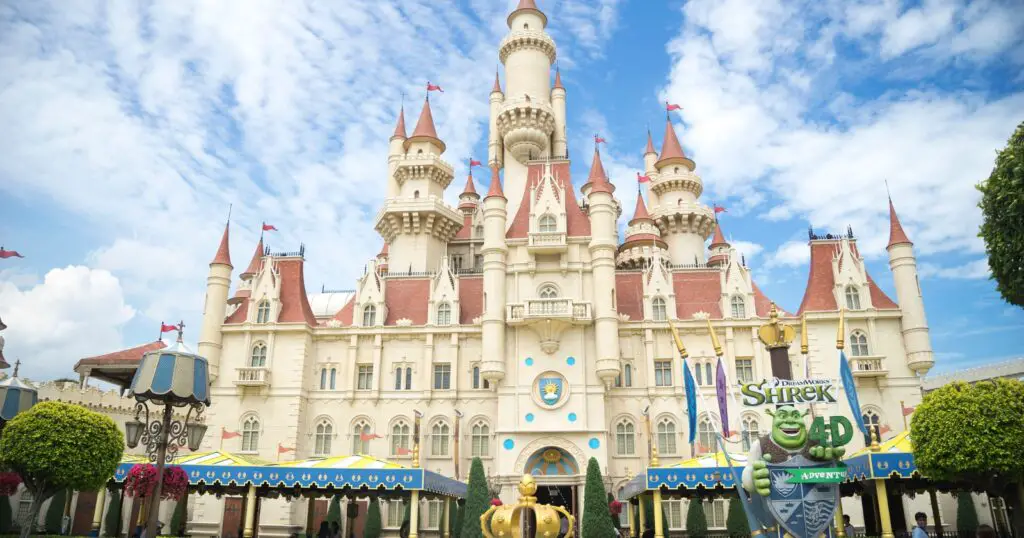 The Studio Tour of Universal Studios takes visitors behind the scenes of history's most iconic film and television productions. During the tour, visitors ride on a tram that takes them through the studio lot to see various productions' sets, props, and other behind-the-scenes details. 
3. Family-friendly entertainment 
Universal Studios offers a range of entertainment options that appeal to all ages, from thrilling roller coasters and simulators to colorful parades and interactive shows. Plenty of attractions are more suitable for families with young children of all ages. 
The Despicable Me, Minion Mayhem ride takes visitors on a 3D adventure through the world of the popular animated film. The Super Silly Fun Land is also an interactive play area based on the same property.
4. Brand recognition
Universal Studios is a well-known brand with a loyal following over the years. People recognize the brand and associate it with high-quality entertainment and fun experiences.
There is also a range of souvenir shops where visitors can buy merchandise related to their favorite films and television shows.
5. Dining Experience 
Universal Studios also has a range of dining and shopping options for visitors. Some restaurants and cafes offer various cuisines, from American favorites like burgers and fries to exotic fares like sushi and Italian pasta dishes. 
The park has multiple quick-service restaurants where visitors can grab food from their favorite franchises. There are also themed restaurants where visitors can try iconic Harry Potter foods like butterbeer, pumpkin juice, and chocolate frogs at various locations in the park.
Does The Universal Studios Do A Show At Night?
Universal Studios often has shows and events at night, depending on the location and time of year. These shows are popular attractions and showcase the entertainment offerings of the park. 
Here are some of the most popular night shows at the US Universal Studios
1. Universal Orlando's Cinematic Celebration 
This is a nighttime spectacular that takes place at the Universal Studios lagoon. It features water projections, fireworks, and special effects that bring some of the park's most beloved movies to life.
2. The Nighttime Lights at Hogwarts Castle 
This projection show takes place in the Wizarding World of Harry Potter. It features a dazzling display of lights, music, and special effects that showcase the magic of Hogwarts Castle.
3. Universal Orlando's Horror Make-Up Show 
This live show takes place in the park's Horror Make-Up Show theater. It features special effects and behind-the-scenes looks at the making of horror movies.
4. Universal Orlando's Mardi Gras 
This unique event takes place on select nights during the spring. It features a parade, live music, and entertainment inspired by the famous New Orleans celebration.
5. The Blues Brothers Show 
This live performance takes place on the park's New York Street. It features a high-energy musical performance by the Blues Brothers characters.
6. Cinematic Spectacular
100 Years of Movie Memories – This nighttime show takes place at the Universal Studios lagoon. It features a montage of classic movie clips projected onto water screens, fireworks, and special effects.
Can You Stay Over At The Universal Studios?
Universal Studios theme parks do not typically offer accommodations within the park itself. However, there are a variety of hotels and resorts located nearby that offer convenient access to the parks. 
Many of these hotels even offer special packages and perks for visitors to Universal Studios, such as early park admission, complimentary transportation to the parks, and priority seating at restaurants and shows.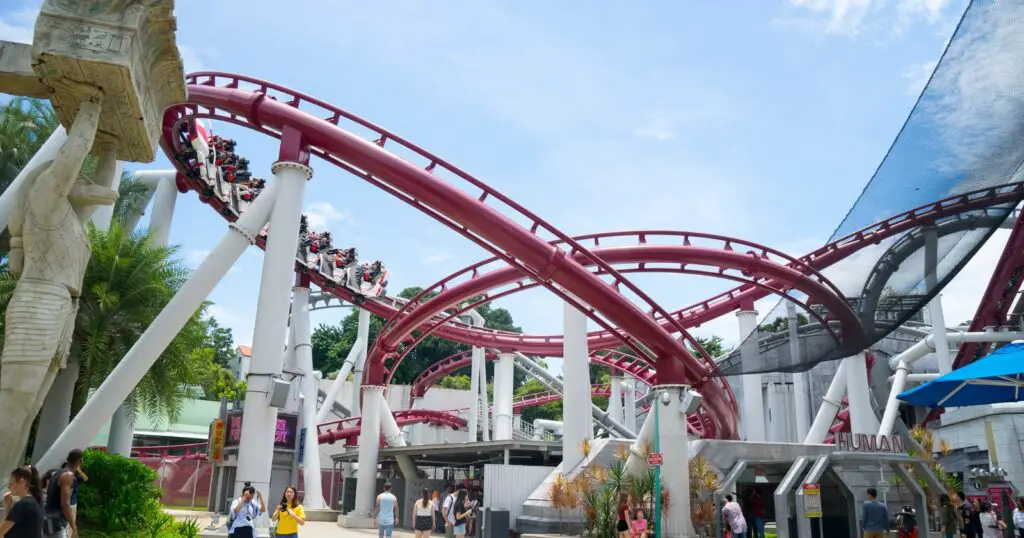 Some Universal Studios Partner Hotels have accommodations ranging from luxurious and exclusive to charming and affordable. They cater to different price points, locations, and needs. 
Hilton Los Angeles, Sheraton Universal Hotel of Universal City, and The Garland in North Hollywood are just a few steps from Universal Studios Hollywood. They are partners with the same and offer certain packages.
What Is The Timing Of The Last Shows At Universal Studios?
The timing of the last shows at Universal Studios can vary depending on the park location and the time of year, as well as any special events or promotions that may be happening.
For example, at Universal Studios Hollywood in California, the last shows typically start around 7:00 PM or 8:00 PM, depending on the day of the week and time of year. However, some shows may start later during peak season or special events, up to around 10:00 PM.
At Universal Studios Orlando in Florida, the closing time for the last shows can also vary but generally fall around 6:00 PM or 7:00 PM. But, during peak season or special events, some shows may start later and continue into the night.
The opening and closing times for Universal Studios theme parks in the United States vary by season and location. Here is a general overview of the park hours for the major Universal Studios theme parks-.
| | |
| --- | --- |
| Universal Studios | Opening Time |
| Universal Studios Hollywood | 9:00 |
| Universal Studios Orlando | 9:00 |
| Universal Islands of Adventure (Orlando) | 9:00 |
| Universal Studios Japan | 9:00 |
| Universal Studios Singapore | 10:00 |
| Universal Beijing Resort | 10:00 |
Final Remarks
In this article, I told you about the opening and closing timings of Universal Studios. I also delved into the various shows and other aspects that contribute to its popularity.
Let's do a summary of the article.
Universal Studios generally opens between 9:00 AM and 10:00 AM and closes between 5:00 PM and 8:00 PM. The precise timings vary on the day, season, and occasion.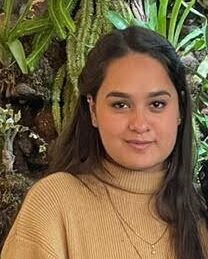 My name is Jeyn Dashner and I am the founder of WanderFever. I have worked as a travel journalist for many years, and exploring new places is my greatest pleasure in life.