Red Tag Vacations is a legitimate travel company based in Canada that has operated since 2004. The company offers travel services, including vacation packages, flights, hotels, and car rentals.
Red Tag Vacations has become famous for Canadian travelers seeking affordable vacation packages and travel deals. The company offers packages to destinations worldwide, including the Caribbean, Mexico, Europe, and more.
But sadly, there are almost no authentic reviews of this business on the internet, which made me hesitant to book a trip through them. But now that I have done so, I can easily give you an honest review of them.
In this article, I will talk about how Red Tag Vacations works, what their cancellation policies are, and whether it is even possible to get a refund from them.
Is Red Tag Vacations Legit?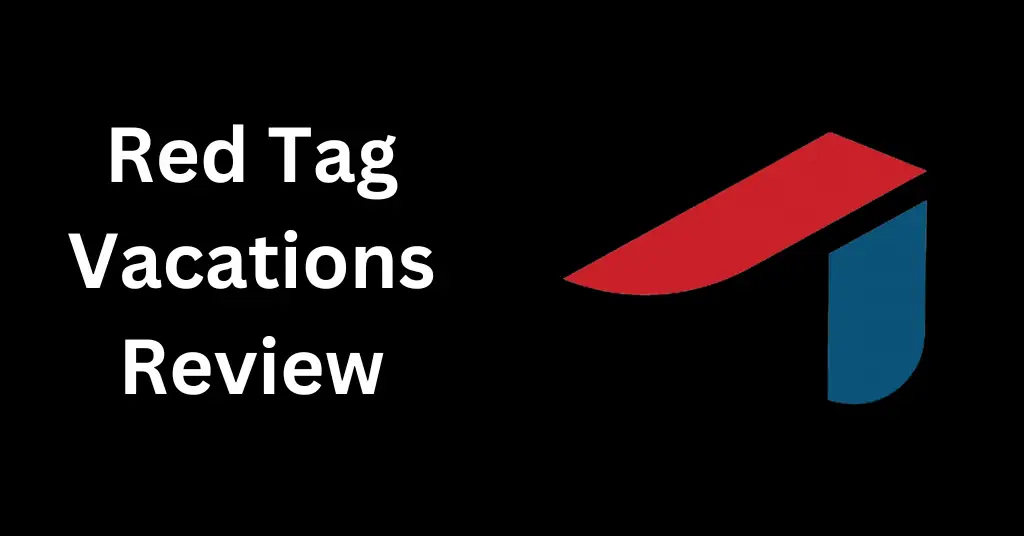 Yes, Red Tag Vacations is a legitimate company allowing you to book flights and make hotel reservations and car rentals. It also facilitates last-minute bookings.
One of the biggest advantages of booking with Red Tag Vacations is their affordability. As a budget traveler, I appreciate that Red Tag offers a wide range of travel deals that are affordable for most people. They often have last-minute deals that can save you a lot of money, especially if you are flexible with your travel dates.
Red Tag also offers all-inclusive packages, which can be a great way to save money on food and drinks while on vacation. These packages often include meals, drinks, and activities, which can add up quickly if you were to pay for them separately.
Services Offered
Red Tag Vacations offers a wide range of travel services to its customers. They specialize in customized getaways worldwide and offer all-inclusive vacations, flights, hotels, car rentals, and cruises. They also offer travel insurance, which provides peace of mind to travelers who want to protect their vacation investment.
Red Tag Vacations has a user-friendly website allowing customers to search and book their travel arrangements easily. They also have a customer service team available to assist customers with questions or concerns before, during, or after their trip.
However, most people have not had a great experience with that team. According to the Better Business Bureau, the customer service of Red Tag Vacations has a rating of 1.7 out of 5 stars based on 37 customer reviews.
Pricing
Red Tag Vacations offers competitive pricing for its travel services. They have a price match guarantee, which means that if a customer finds a lower price on the same vacation package elsewhere, Red Tag Vacations will match the price. They also offer payment plans, which allow customers to spread out the cost of their vacation over time.
However, it is important to note that sometimes, unexpected charges may occur when booking with Red Tag Vacations. Something similar happened with me, where I was charged $8 extra in the name of a 'deliverance fee'. Because the amount was quite low, I didn't want to go through the hassle of talking to a customer service rep. But all in all, it is important to carefully review all pricing and fees before booking to ensure no surprises.
| Pros | Cons |
| --- | --- |
| Competitive pricing | Unexpected fees and charges |
| Price match guarantee | |
| Payment plans | |
Pros and Cons of Red Tag
In conclusion, Red Tag Vacations offers a variety of travel services at competitive prices. While there have been some reports of unexpected fees and charges, the pros of using Red Tag Vacations outweigh the cons. It is important to review all pricing and fees before booking to ensure a smooth and enjoyable vacation experience.
Does Red Tag Vacations Have Any Rules And Regulations To Follow?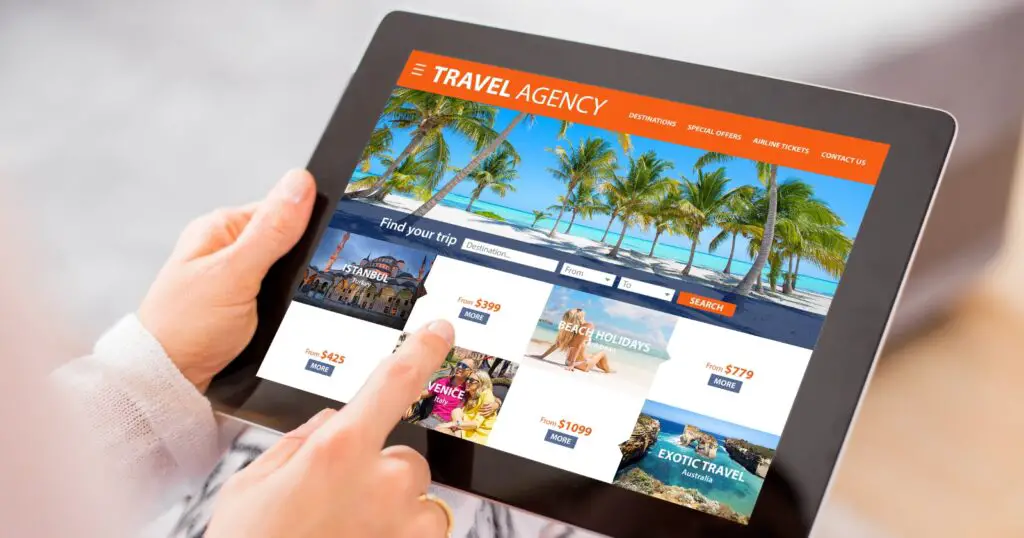 Like any other travel company, Red Tag Vacations has rules and regulations that customers must follow to ensure a smooth and hassle-free travel experience. 
Some of the standard rules and regulations of Red Tag Vacations are as follows.
1. Booking and Payment
Customers must make a reservation and pay the required deposit to secure their booking. The balance payment is typically due closer to the travel date.
2. Cancellation
Red Tag Vacations has a stringent cancellation policy. Customers must write to the company if they wish to cancel their booking. Depending on the time of cancellation, customers may be eligible for a partial or full refund, but more on that in the next section.
According to their website, cancellations made more than 21 days before departure are subject to a $50 per person cancellation fee. At the same time, cancellations made within 21 days of departure are subject to a fee of 100% of the total cost of the vacation.
3. Travel Documentation
Customers are responsible for ensuring they have the necessary travel documents, such as passports, visas, and travel insurance. It is essential to check the destination country's entry requirements before booking.
4. Travel Itinerary 
Customers receive a travel itinerary with their flight schedule, accommodation, and transfers. Reviewing the itinerary carefully and informing the company of any discrepancies or changes required is crucial.
5. Travel Insurance 
Red Tag Vacations recommends customers purchase travel insurance to cover unexpected events such as flight cancellations, medical emergencies, or trip interruptions.
Customers must follow these rules and regulations when booking a vacation with Red Tag Vacations. 
Can You Get A Refund From Red Tag Vacations?
Red Tag Vacations has a cancellation policy that allows customers to cancel their bookings and receive a refund. However, the refund amount depends on the cancellation time and the booking type. 
While it is understandable that the company needs to protect itself from last-minute cancellations, this policy can be frustrating for customers who have unexpected circumstances arise and are unable to take their planned vacation.
Additionally, some customers have reported difficulty in getting refunds for cancelled trips, with some stating that they were only offered credits for future travel rather than a full refund. While I did manage to get my refund when I cancelled a booking through them, the whole process took a couple of weeks and multiple phone calls and emails.
Who Owns Red Tag Vacations?
Red Tag Vacations was founded by Frank DeMarinis, Joe DeMarinis, and Enzo DeMarinis, founders and co-owners of one of Canada's largest retail travel agencies. They have joined hands with H.I.S. and are committed to supporting its continued growth. 
Red Tag Vacations has its partnership with TravelBrands Inc., a leading travel company based in Mississauga, Ontario, Canada. TravelBrands Inc. was founded in 1974 and has become one of Canada's largest travel companies.
TravelBrands Inc. has a network of over 12,000 travel agents across Canada and is a subsidiary of the H.I.S Group. It is one of the largest travel companies in the world based in Tokyo, Japan.
Offering a range of travel services, including flights, hotels, vacation packages, cruises, and more, the H.I.S. Group is dedicated to facilitating its ongoing expansion.
How To Contact Red Tag Vacations?
In case any issues arise, you can contact Red Tag Vacations directly. There are several ways to contact them if if you need assistance with your booking or have any questions about their products or services. 
Here are some of the ways you can get in touch with them-
1. Phone 
You can call Red Tag Vacations' customer service team at 1-866-573-3824 if you are calling from within Canada or +1-416-679-0441 if you are calling from outside of Canada. The group claims to be available 24/7 to assist you.
2. Email
You can send an email to Red Tag Vacations at customersupp[email protected]. You should receive a response within 24-48 hours.
3. Live Chat
You can chat with a Red Tag Vacations representative online by visiting their website and clicking the "Chat" button in the bottom right corner of the screen.
4. Social Media
Red Tag Vacations is active on social media platforms like Facebook, Twitter, and Instagram. You can send them a message or leave a comment on their posts, and they will respond as soon as possible.
5. In-Person
If you prefer to speak to someone in person, you can visit one of Red Tag Vacations' physical locations. They have offices in cities across Canada, including Toronto, Montreal, Vancouver, and Calgary. You can find the nearest location by visiting their website.
Final Remarks
I have often seen people needing clarification while using Red Tag Vacations. Through this article, I tried to clear all your doubts by talking about my experience with booking through this travel company.
Despite the mixed reviews, Red Tag Vacations has been in business for over a decade and has helped thousands of customers plan their dream vacations. The company offers a wide range of travel options, including flights, hotels, and vacation packages, which can be customized to meet individual needs and preferences.
While their services have some drawbacks, the pros definitey outweigh the cons for most customers.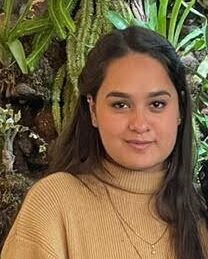 My name is Jeyn Dashner and I am the founder of WanderFever. I have worked as a travel journalist for many years, and exploring new places is my greatest pleasure in life.