Kauai does have Uber, and it's more reliable and readily available in the popular tourist areas on the island. 
The island of Kauai is smaller in comparison to other islands of Hawaii. This can make ride-sharing services a bit unreliable on the island. 
However, Uber is quite reliable and convenient for getting around Kauai's more populated, famous areas. This is especially true around the local airport. 
In this article, we will look at the availability of Uber on the island of Kauai and related things.
We will also cover the ride-sharing service's rates and some of the alternatives to Uber on this tiny island. 
Is There Uber In Kauai? 
Uber services are indeed present on the Hawaiian island of Kauai. It's quite a convenient and reliable method to explore the place, especially the touristy areas. 
The Uber service is more reliable and frequent near the two main points of entry to the island. These are the cruise ship port and the local airport of Lihue. 
You can find Uber ride share quite easily from these two starting points to get to your destination. Be advised, however, if you're looking for these services on more remote parts of the island, they may not be readily available. 
Kauai is smaller and a bit more remote than the other Hawaiian Islands. It's only 25 miles x 33 miles in size. 
Uber is, however, still one of the most convenient ways to explore the island. Hiring your own car can take a lot of time, while on the other hand, your Uber may arrive within minutes of booking at the airport. 
On top of convenience, comfort is also a key selling point of riding in an Uber on Kauai. Unlike in a shuttle, you get the extra room and privacy of your cab to enjoy the scenery. 
It also gives you a break from driving on your own. This allows you to take in the breathtaking vistas of this gorgeous little Pacific Island. 
Average Uber Rates On Kauai Island
The average price of hiring an Uber to a hotel or resort from the local Lihue airport is between 15 and 20 dollars. This is quite affordable. 
The rates increase as you want to travel farther from Lihue airport and other such populated areas. Some parts of Kauai are pretty remote, and traveling to them can get a bit pricey. 
A great way to get a good deal on Uber rides on Kauai is to pre-book your journey. The Uber app and website allow you to book a ride 30 days in advance. 
Carefully planning your rides and booking them in advance can help you get a really good deal on Uber rides. 
Here are the estimated price ranges of Uber rides between popular areas on Kauai. This range includes tariffs for UberX and UberXL : 
| | | |
| --- | --- | --- |
| Origin | Destination | Rate |
| Lihue | Princeville | $73-118 |
| Lihue | Kapa'a | $30-50 |
| Lihue | Na Pali | $36-104 |
| Lihue | Waimea | $84-136 |
| Lihue | Koloa | $28-45 |
| Lihue | Hanalei | $76-124 |
These fares are subject to change based on availability and time of booking. 
Is Using Uber Safe In Kauai? 
Using Uber is quite safe on Kauai, especially in the more populated areas. The island is smaller than the other Hawaiian Islands, and Uber ride-sharing is reliable. 
This reliability, however, is more prevalent in the popular tourist areas and the airport of Lihue. Princeville is another area of the island where you can rely on Uber. 
When it comes to more remote areas on Kauai, however, the reliability of Uber goes down. Unless you have pre-booked a ride from one of these areas, you may not readily get a cab.
It is advisable to book all your rides in advance to avoid waiting times and getting stranded. The shuttle and taxi services aren't the most comfortable or convenient compared to Uber. 
If you feel like driving around the island yourself, you have the option of renting a car. This usually takes more time than hiring an Uber, but on the plus side, you don't have to rely on public transport. 
Uber is reliable and safe on Kauai for short visits and pre-booked rides. For a more extended stay, however, you may be better off renting your car as it takes away the uncertainty of Uber in remote areas of the island. 
Uber Alternatives In Kauai
Besides Uber, Kauai also has the Lyft ride-sharing service on the island. You can also rent a car, but these tend to congregate near Lihue airport. 
Renting a car is a fantastic way to explore the little island. It's picturesque everywhere and having the freedom to drive to remote places at your whim is undoubtedly a luxury you want. 
It's best to book a car in advance, especially during the peak months of June to August. This is because car demand may be high, affecting availability and prices. 
Buses are also available on Kauai and are cheap, between 1 and 2 dollars per passenger. This is, however, not a convenient option for tourists due to a lack of frequency in some more remote areas of the island. 
Apart from these, some hotels and resorts offer shuttle services, but these are available only on limited routes. 
Final Remarks
This article covered the availability and reliability of Uber services in Kauai, Hawaii. 
We also looked at the rates and some alternatives to Uber on the beautiful island. Let's recap.
Does Kauai have Uber? Uber is readily available and reliable in the more populated areas of Kauai but not so much in the remote regions of the island.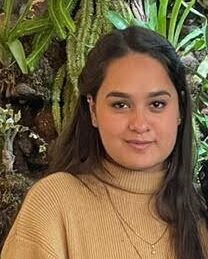 My name is Jeyn Dashner and I am the founder of WanderFever. I have worked as a travel journalist for many years, and exploring new places is my greatest pleasure in life.