Checked-in luggage on an Amtrak train goes in a luggage car which is then taken off at your stop. Smaller luggage, such as personal items, can be stored in the cabin by the passenger. 
Amtrak trains handle their baggage policy quite like an airplane. You can check in the large luggage in the luggage car, so you don't have to carry it during travel. 
On the other hand, small bags and backpacks can be stored in spaces around your seat. 
This article will explore how Amtrak handles passenger luggage and where it goes. 
We will also explore other aspects of the baggage, such as category and the respective pricing. 
Where Does The Luggage Go On Amtrak?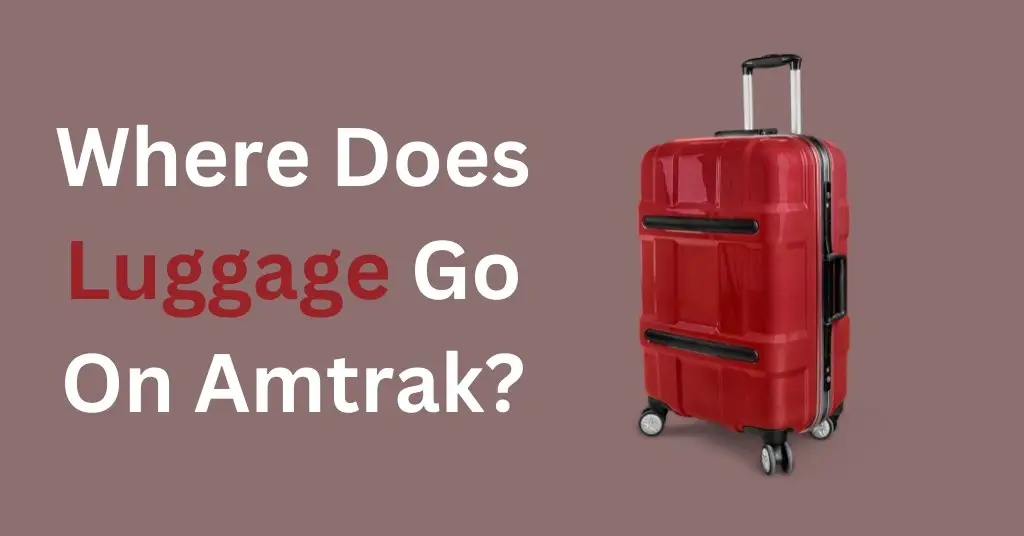 Amtrak trains have a dedicated luggage car to haul their passengers' bags. This is typically for the large pieces of luggage, which are too cumbersome to be carried by the customer in their seats. 
This luggage is also called check-in luggage, and the passenger must have it loaded on the baggage car. This is free up to a weight of 50 lbs. 
For more manageable items such as purses, laptops, backpacks, etc., passengers can carry them in the cabin. These can be stored in overhead racks, designated storage compartments, and under the seats. 
Some trains also have a big luggage rack at either end of each car. This can be used for storage, as well. 
Passengers are advised to pack their check-in luggage and add a name and address tag on the outside to avoid misplacing it. 
Do They Search Luggage On Amtrak? 
The authorities reserve the right to search passenger baggage whenever they wish to, but they don't often act on it. Very rarely does the baggage get checked. 
Law enforcement has tried to put a stop to rampant trafficking through the means of trains. In big cities such as New York or Chicago, Amtrak police can sometimes scan the passengers' luggage for suspicious items.
The search is for checked-in and personal items such as purses and backpacks. There have also been rare instances of sniffer dogs being used to identify questionable items. 
They may also ask the passenger to go through security checks like at the airport, which is very rare. Unless you are acting suspicious, your luggage will not be checked. 
Amtrak has a strict policy for what's allowed and not on their trains. You are not permitted to carry the following items : 
Firearms
Ammunition
Incendiaries
Sharp objects
Propellants
Batteries with acid
Corrosive or radioactive materials
How Much Luggage Can I Carry On Amtrak? 
A passenger on Amtrak can carry two carry-on items and two smaller, personal items. 
Amtrak has a pretty large allowance for baggage on their trains. The best part is it's free up to a certain threshold. 
As far as the carry-on luggage is concerned, each item should not be more than 50 lbs. or 24 KG. There's also a limit for dimensions which is 28x22x14 inches. 
For a Pacific Surfliner, it's slightly smaller at 28x22x11 inches. 
For personal items such as laptops, backpacks, and purses, the limit stands at 25 lbs. or 12 KG per piece of luggage. The maximum dimensions for the bags are 14x11x7 inches. 
In addition to the carry-ons and personal items, Amtrak also allowed checked-in luggage and infant items. However, the former is unavailable at all stations, and the passenger must confirm the availability beforehand. 
As far as the infant items such as strollers and diaper bags are concerned, they do not count towards the other luggage categories. Be advised that this applies to children only up to age 2. 
Amtrak allows a maximum of 150 lbs. of luggage per passenger for free. This is quite a big number. 
They also allow two extra bags on this allowance, which is chargeable. Also, the customer must box the overweight bags to under 50 lbs. each. 
Does Amtrak Charge For luggage? 
Amtrak charges for luggage that exceeds the free allowance per passenger. This exceeds two carry-ons (50 lbs. each) and two personal items (25 lbs. each). 
This adds up to around 150 lbs. of free baggage per passenger. Above this limit, you are also allowed two extra bags, which are chargeable. 
Amtrak has set this price at around $20 per extra bag. Depending on the staff numbers, this fee is either paid at the station or on the train itself. 
The company also allows people to store their luggage at their stations temporarily. Folks with an Amtrak ticket are charged $10 per item every 24 hours. 
This figure shoots up to $20 for those without an Amtrak ticket for 24 hours. Passengers are advised to check whether they have this facility with the station they're visiting. 
Luggage Categories On Amtrak
Here is how Amtrak classifies luggage : 
| | |
| --- | --- |
| Luggage Category | Items |
| Carry-on | Big bags, boxes, and trolleys |
| Personal items | Purses, laptops, small bags, backpacks |
| Infant items | Diaper bags, strollers, carriages |
| Special items | Archery equipment, musical instruments, skis and surfboards, wheelchairs, walkers, canes, etc. |
Final Remarks
This article reviewed Amtrak's baggage policy; where your luggage is stored, how much is allowed, and the rates that you'll have to pay. 
Amtrak has a pretty good allowance regarding how much luggage a passenger can carry. It adds up to 150 lbs. per person without any charges. 
Amtrak allows check-in luggage, carry-on, and personal items. The first one goes into a dedicated luggage car, while the other two are stored in the cabin by the passenger.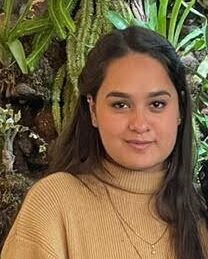 My name is Jeyn Dashner and I am the founder of WanderFever. I have worked as a travel journalist for many years, and exploring new places is my greatest pleasure in life.