Flights to Bali are expensive since the US and Bali are incredibly far away. What also adds to the cost is that there are no direct flights between the two places. 
Bali is a famous island tourist destination in Indonesia. It is known for its mesmerizing beaches, beautiful volcanic mountains, and intriguing temples.
The popularity of Bali has grown exponentially in the 21st century. However, not many Americans put this beautiful island near the top of their to-visit places in Asia. 
The cost of travel between the US and Bali is one of the main reasons behind this skepticism. In this article, we'll cover why the flights are so expensive. 
We will also cover the price of flights, the most reasonable time to visit Bali, and whether Americans require a visa. 
Why Are Bali Flights So Expensive? 
The distance between Indonesia and the US is quite huge, which is a factor that drives up the cost. This is also why there are no direct flights between the two destinations. 
Supply and demand are key factors in any industry, and aviation is no different. When there's a lack of demand, the prices will shoot up.
Bali has yet to become an overly popular tourist destination for Americans, resulting in low demand. There are many factors behind this. 
Bali is an island in Indonesia, and its Denpasar airport does not have a direct connection to the mainland United States. All flight itineraries have multiple stops between the two places.
The flight time between Bali and the US is a major factor that detracts people from traveling here. Including all the layovers, a flight can take between 23 and 34 hours. 
In 2022, the effects of Covid have also contributed to the prices of flights being shot up. Staffing shortages, increased jet fuel rates, and a sudden surge in demand have increased the strain on the aviation industry. 
The industry is still reeling itself and trying to recover from the lockdowns of 2020. The tourism industry had come to a grinding hall then. 
Price Of Bali Fights
Here are some round-trip prices of Bali flights from major US airports. 
| | | | | | |
| --- | --- | --- | --- | --- | --- |
| Source Airport | Airlines | Stoppage | Destination | Total time taken | Price |
| JFK International, NYC | Singapore Airlines | Changi, Singapore | Denpasar, Bali | 27 hours | $2145 |
| JFK International, NYC | Jet Blue and China Airlines | San Francisco, CA and Taipei City. Taiwan | Denpasar, Bali | 31 hours | $2324 |
| LAX International, LA | Philippine Airlines | Manila, Philippines | Denpasar, Bali | 20 hours | $1340 |
| LAX International, LA | China Airlines | Taipei City, Taiwan | Denpasar, Bali | 23 hours | $1913 |
| Chicago O'Hare | Qatar Airways | Doha, Qatar and Jakarta, Indonesia | Denpasar, Bali | 29 hours | $2351 |
| Chicago O'Hare | Qatar Airways | Doha, Qatar and Jakarta, Indonesia | Denpasar, Bali | 30 hours | $2414 |
| DFW, Dallas | Qatar Airways | Doha, Qatar | Denpasar, Bali | 29 hours | $2370 |
These flight prices are subject to change based on the availability of seats and how close you're booking to the travel dates. 
Cheapest Way To Get To Bali From The USA
The prices of traveling to Bali vary significantly depending on where you're starting from and what month you're traveling in. November is the cheapest and July is the most expensive in this regard. 
Thus, planning for a trip in November will save you a lot of money, up to 50%, compared to traveling in July. 
On average, you can find flights for between 1000 and 1100 dollars in November. In rare cases, this number can drop to 750 dollars, as well. 
Also, the west coast of the US is closer to Bali than the east coast. For example, while Los Angeles is 8623 miles from Bali, the distance from New York stands at 10,136 miles. 
Naturally, flights from the western seaboard will be slightly cheaper than the ones from the east. Asian carriers such as Philippines Airlines and Singapore Airlines are the most inexpensive.
Is A Visa Required For Bali? 
American citizens do not require a visa to visit Bali and Indonesia for short trips up to a duration of 30 days. 
Tourists are, therefore, exempt from visas as long as their visit is for less than 30 days. Any longer than that, a proper visa is required. 
How Expensive Is Bali? 
On average, a day in Bali can cost a tourist up to $60, which can be surprisingly expensive. This includes travel, food, and accommodation. 
Here are the average prices of some of the aspects of visiting Bali, Indonesia : 
| | |
| --- | --- |
| Activity | Avg. Prices (Per person) |
| Food (Budget restaurants) | $4-8 |
| Food (Fine dining) | $18-20 |
| Water and beverages | $0.25 |
| Beer (Glass) | $5 |
| Wine (Glass) | >$10 |
| Transport (Scooter) | $5 (Day)$5 (Month) |
| Accommodation (Hostel) | $3 (Night) |
| Accommodation (Guest houses) | $200 (Month) |
| Accommodation (Villa) | $600-1000 (Month) |
What Is The Most Inexpensive Time To Visit Bali? 
The cheapest months to travel to Bali are October, November, and the first couple weeks of December. This is the period outside the peak months of June to August and the last week of December. 
February and March are other favorable months to visit Bali if you're on a budget. 
In the off-season months, you'll find the costs of traveling, accommodation, and food relatively forgiving on your budget. November is especially inexpensive in terms of flight tickets. 
Final Remarks
In this article, we explored the reasons that possibly drive up the price of flying between the US and the beautiful island of Bali, Indonesia.  
We also looked at Bali's average expenses and the best months to visit on a budget. Let's recap. 
Why are flights to Bali expensive? The considerable distance, the lack of direct flights, and the effects of Covid are all factors that make flying between the US and Bali expensive.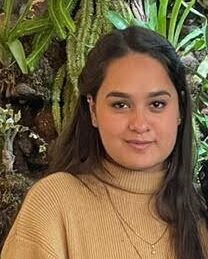 My name is Jeyn Dashner and I am the founder of WanderFever. I have worked as a travel journalist for many years, and exploring new places is my greatest pleasure in life.