The islands of Maui and Oahu in Hawaii can be seen from each other. They are located nearby and are visible on clear days.
Hawaii is a popular tourist spot that attracts a large crowd. It has become a cult favorite among beach-goers and is one of the best beach destinations in the world.
The beautiful sapphire and teal blue waters are enough to draw tourists. The Hawaiian islands are also home to many volcanoes, another of its top tourist attractions.
The islands of Maui and Oahu are some of the most popular tourist islands in the state. They form an indispensable part of the Hawaii tour itinerary. 
This article is a must-read if you are a tourist who is dead set on visiting these islands. I have been to Hawaii multiple times for vacation and business purposes; therefore, I can tell you about the exact placement of the islands.
I will also explore details on the distance between the two islands. This information will also help you have a clear picture of its setting before you visit.
Are Maui And Oahu Islands Visible From Each Other?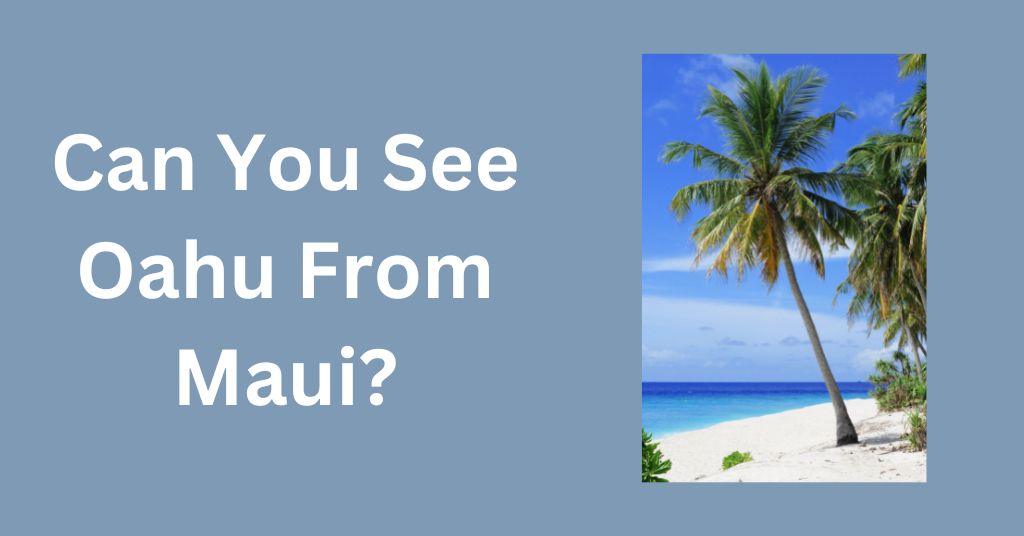 Yes, the islands of Maui and Oahu are indeed visible from each other. You can spot these beautiful islands from the seashore on a clear, sunny day.
The distance between the islands is only 116 miles, so they are located within sight. The absence of too many landscapes also makes it easier to spot each other, even from a distance.
Whether or not you can spot these islands depends on the weather conditions and your exact location. The island of Oahu lies on the North Western side of the island of Maui.
If you stand on the north side of the island of Maui, you can easily see Oahu. You will even spot the island of Molokai, which is located between Oahu and Maui.
Similarly, the island of Maui will only be visible from the south shore of the island of Oahu. You will have to strain your eyes a little to see the island because it is located behind Molokai.
Another essential factor that can affect your visibility of the island is the weather. While it mostly remains sunny in Hawaii, there would be a few exceptions when the weather is cloudy or slightly foggy.
In this situation, the islands may be hidden from each other. However, since these days are rare, it's not something you should worry about.
What Islands Can Be Seen From Maui?
The Molokai, Oahu, Lanai, and Kahoolawe islands can be seen from Maui. The main island of Hawaii can also be seen from the island of Maui.
If you stand on the west shore of Maui, you can see the islands of Lanai and Molokai. A slight shift to the northwest will bring the Oahu island within sight.
From the South shore, Kahoolawe and Molokini will be pretty quickly sighted. The island's east side observes the big island of Hawaii at a distance. 
However, it would help if you never forgot that all these islands could be seen on a bright and sunny day. On foggy or cloudy days, your sight will be pretty limited.
How Far Apart Are Oahu And Maui?
According to general calculations, Oahu and Maui are only 116 miles away. In nautical miles, they are 101 miles apart.
The distance between two places in the sea is measured in nautical miles. You only need to sail for 90 minutes to reach one island from another.
You can also fly between the two islands by air. This takes less time than sailing and can take you to either island within 1 hour.
Can You Take A Boat Between Oahu And Maui?
No, there are no direct ferry services between Oahu and Maui. However, you can rent cruises and private yachts to sail between the islands.
There used to be a ferry service between the islands that had been shut down in 2009. Therefore, you cannot currently sail directly between the islands through public ferries.
You can rent cruise ships or yachts, but they come with a hefty price tag.
If you decide to do so, you must take a boat from Maui or Oahu and stop at Lanai island. From this island, you have to take another ship to your destination.
A one-way ticket from Maui to Lanai and Lanai to Oahu will cost around 90 dollars. The cheaper alternative is to fly between the islands at 100 dollars.
Flying will take much less time and money than sailing. Since you will be taking a detour, sailing between the islands will take a couple of hours.
Final Remarks 
Here's a quick recap of what I've talked about. 
The islands of Maui and Oahu can be seen from each other. They are located within 116 land miles and 101 nautical miles of each other.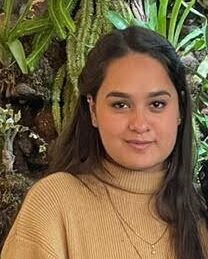 My name is Jeyn Dashner and I am the founder of WanderFever. I have worked as a travel journalist for many years, and exploring new places is my greatest pleasure in life.