Yes, you can see Kauai from Oahu's north shore. Both islands of Hawaii are about 108 miles apart from each other.
Oahu is home to the state capital, Honolulu, while Kauai is geologically the second-oldest of the main Hawaiian Islands. The distance between the islands is about 108 miles, and on a clear sunny day, you can see a part of Oahu from Kauai.
So, how far apart are Oahu and Kauai? Can you see them from specific points on the islands, and if so, what can you see?
This is what we will be mainly discussing in this article. We will also discuss what other islands are visible from Oahu and Kauai and try to see why there is no ferry system between most Hawaiian islands.
So, to know if you can see Oahu from Kauai, let us dive deeper into this article.
How Far Apart Are Oahu And Kauai?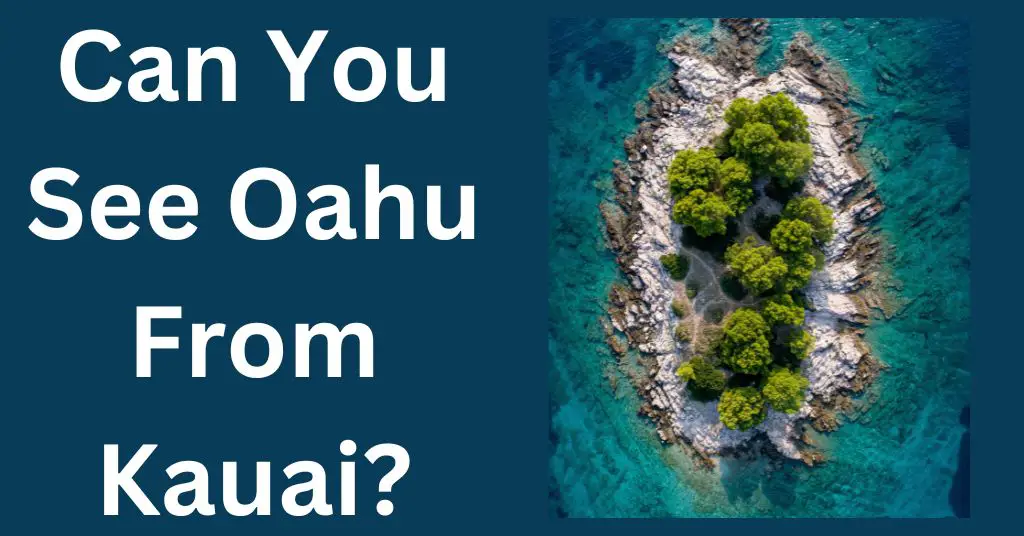 Oahu and Kauai are both Hawaiian islands that are about 108 miles apart from each other.
Since there is no ferry system to travel from Oahu to Kauai or vice versa, the only way to calculate this distance is to use the flight distance between these two islands.
The total straight-line flight distance from Oahu to Kauai is 106 miles, equivalent to 171 kilometers or 92 nautical miles. Your trip begins in Oahu, Hawaii, and ends in Kauai, Hawaii.
However, the shores of Oahu and Kauai are only about 63 miles apart. In some ways, despite being this close to each other, these two islands are starkly different in regard to culture and natural beauty.
There is no passenger ferry service available to travel between the islands. If you wish to travel from Oahu to Kauai, you must book a flight to the destination island.
However, there have been reports of individuals hopping from different islands of Hawaii, especially between Hawaii and Maui. So far, no one has successfully swum the 72-mile Kaieiewaho Channel between Oahu and Kauai other than relay swimming.
The Hawaiian waters are also infested with great white sharks between January to April because of the cold weather. When the water temperature falls below 75 degrees Fahrenheit, it attracts the great white sharks in search of food and better habitat.
This might be one of the reasons why the ferry system was discontinued between the islands, as it interfered with the sea habitat.
Ferry operations were suspended in March 2009 after the Hawaii Supreme Court ruled that a state law allowing the Superferry to operate without a second complete environmental impact statement was unconstitutional.
What Islands Can You See From Oahu?
You can see Molokai and Lanai from Oahu. On a good, sunny day, you can also see a part of Maui from Oahu.
The lookout point has a small parking lot carved into the sea cliff. 
On a clear day, you can see three neighboring islands from here, not just the island of Lanai but Molokai and Maui. Even on a semi-clear day, you can very well see the silhouettes of these islands. 
The distance between Oahu and Lanai is 81.4 miles, and between Oahu and Molokai is 66.1 miles. The distance between Oahu and Maui is 116.27 miles.
From Kauai, you can easily spot Niihau, the forbidden island of Hawaii. The distance between Niihau and Kauai is about 37.7 miles which is why it is easily visible to the naked eye.
On clear sunny days, you can also spot Oahu's north shore from Kauai, if not a silhouette of the island. The distance between Oahu and Kauai is nearly 108 miles.
How Much Does It Cost To Go From Kauai To Oahu?
It can cost anywhere between $50 to $100 to island hop in Hawaii.
The best and easiest way to travel between Hawaiian islands is by flying with Hawaiian Airlines. 
They offer a consistent base cost of $45 per passenger between the major islands of Oahu, Maui, Kauai, and Kona. 
The cost of island hopping mainly depends on how you want to travel and how far in advance you book tickets for your flight. Travel between Hawaiian islands is very cost-effective once you have entered any one of the islands in Hawaii.
Flights can sometimes be as cheap as $39 one way on Hawaiian Airlines, especially if you book them during the off-season.
Usually, one-way flights can cost anywhere between $50 to $100 if you want to island hop in Hawaii.
Ferry Operations were shut down in 2009 because of environmental concerns, so the only way to travel between the Hawaiian islands is by airplane.
Can You Drive From Kauai To Oahu?
No, you can not drive from Kauai to Oahu as water bodies surround them with no means of road transportation connecting them.
Since no road system connects Oahu to Kauai, you can not drive from one island to another. With no ferry system in operation, you are forced to use air travel.
However, you can ship a car to/from Hawaii using SGT Auto Transport or any other auto transport company.
You have to perform essential car maintenance before availing this service.
Following are the documents you might need for car transport:
Valid license and current registration for the vehicle.
Proof of ownership, title, or bill of sale.
If you've leased your vehicle, you must provide authorization from the line holder so that you can ship the vehicle.
Information relating to the person who is responsible for picking up the vehicle.
Bill of Lading.
Certificate of safety inspection.
All vehicles must be registered through the Hawaii Department of Transportation.
Final Remarks
There was not a lot of compiled information on if you could see Oahu from Kauai. In this article, I tried to tackle that by creating a definitive guide on the subject.
Here's a quick recap.
Can you see Oahu from Kauai? Yes, you can see a silhouette of Kauai from Oahu's north shore on a clear, sunny day. Both islands of Hawaii are about 108 miles apart from each other.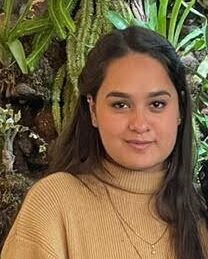 My name is Jeyn Dashner and I am the founder of WanderFever. I have worked as a travel journalist for many years, and exploring new places is my greatest pleasure in life.