Yes, Sandals is worth the price for vacationing in the Caribbean.
When you think of a luxury vacation resort in the Caribbean, you probably think of Sandals Resorts.
Beginning in 1981, Sandals have become a mainstay in the resort industry. They offer many amenities, innovations, and luxuries across all their properties.
Their properties are located on some of the most sought-after and scenic beaches in the Caribbean, offering romantic couples a getaway.
In 40 years, Sandals have gone from being nowhere to being on every couple's holiday getaway list and are a must-visit.
But you might wonder if Sandals resorts are worth their price and praise. I will help you with that through this article by giving you an overview of Sandals Resorts.
Are Sandals Resorts Worth It?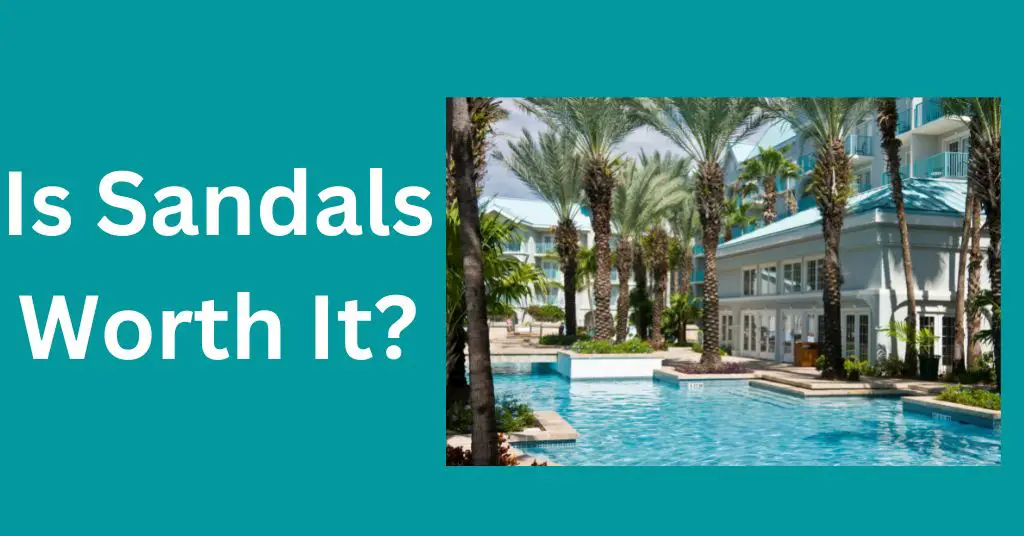 Yes, staying at Sandals is worth it for most people due to the quality of their stay at the resort.
Sandals are perhaps the most well-known all-inclusive resort chain in the world, and it is not difficult to see why.
When you visit a Sandals Resort, you aren't paying for the 5-star rating or the Sandals name, but the great package they are known to provide.
Here's what makes Sandals Resorts worth the money.
| | |
| --- | --- |
| Feature | Description |
| Ambiance | All Sandals resorts are set on gorgeous beaches with stunning landscaping to make sure you're relaxed. |
| Amenities | All facilities and amenities are of the highest standard, with hot tubs, beachfront bars, and restaurants |
| Service | Staff at Sandals go above and beyond with helping you make the most of your stay, and make personal connections with visitors. |
| All-Inclusive | Offer unlimited alcoholic beverages, unlimited meals, and snacks, free Wi-Fi, roundtrip airport transfers, tips |
| Fine Dining | Well-designed waterfront restaurants with international dining options and multiple bars and upscale lounges |
| Water Activities | Complimentary activities include kayaking, surfing, snorkeling, waterskiing, paddleboarding, and so much more. |
| Land Activities | Free entertainment every night- live shows, music, theme nights, beach parties. Games include tennis, pool, basketball, volleyball, and fitness center, some resorts also have golf courses. |
Sandals have all these on offer for an all-inclusive price, which some might think is expensive, but I will answer why it is so in the next section.
Why Are Sandals Resorts So Expensive?
Sandals resorts are priced well, considering that everything is included in one package.
From picking you up straight at the airport to full access to fitness centers, booking a Sandals Resort means you never have to worry about much.
You could even spend your vacation without a wallet or cash, as everything from scuba diving to bartender tips is already paid for.
While some might consider Sandals to be expensive, I recommend visiting for a 'once-in-a-lifetime event.' Sandals Resorts come with everything to make your honeymoon memorable and carefree.
Here's why Sandals would be suitable for your upcoming honeymoon.
Unlimited Drinks– Order unlimited premium brand liquors, including tropical specialties.
Unlimited Food and Snacks– Each resort has many restaurants with different and unique cuisines.
No Hidden Fees– You don't even need to carry your wallet around as taxes, tips, and services are all already paid for.
A lot of activities– You have access to unlimited water sports, land activities, full access to fitness centers, and much more.
Is Sandals Adults-Only?
Yes, Sandals is adults-only and, more specifically, couples-only.
Since Sandals resorts are known for offering world-class service catering to couples, people assume that Sandals is adults-only.
Sandals strictly maintain that their resorts are couples-only, and you will not find children wreaking havoc. Hence most people will discover Sandals to be laid-back and relaxing.
But visiting a Sandals Resort is a surefire way to have the most romantic honeymoon getaway you could ever dream of. 
However, suppose you are planning a family vacation. In that case, Sandals Resorts will not be a good option for you, but Sandals welcomes all family & friends at their Beaches resorts.
Are Sandals Resorts Safe?
Yes, Sandals Resorts in the Caribbean are very safe.
Caribbean destinations like the Bahamas, Turks & Caicos, and Jamaica offer safer tourist areas with greater security, which includes resorts.
Like most resort properties, Sandals Resorts are closed off from the public and train security staff for the best safety.
Sandals employees have background checks performed in collaboration with local law enforcement. Poor conduct will not be tolerated on resort grounds.
While inside the resort, you can have complete peace of mind as surveillance systems are operated 24 hours a day, seven days a week.
Sandals follow their 'Platinum Protocols of Cleanliness', ensuring that touchpoints are disinfected and rooms cleaned.
Other protocols are also in place to reduce the risk of infection. These include online check-ins, distancing, and masked employees who take daily temperature checks.
Sandals Vacation Assurance can also be availed. This includes a vacation replacement and quarantine period during the stay, air credit, travel insurance, and more.
When are Sandals Resort's cheapest?
Sandals resorts are cheapest between June and November.
While Sandals Resorts already offer great value for money, you can save up some more if you stick to these guidelines.
1. Book during the off-season
Sandals call June to November their 'off-season' where even Butler Level suites come down to Club prices. Avoid booking during December- April.
2. Book a lower-level room
Not everyone needs an ocean view or other luxury features. You can save money by booking lower-level rooms in other resort areas.
3. Book in Advance
If you know you're going on vacation beforehand, book in advance to save on extra charges.
4. Get a vacation planner
Travel planners can help you plan your next Sandals vacation while considering your budget, all for free!
Final Remarks
Sandals Resorts are world-renowned for offering incredible holiday experiences. Still, many people skip out on them because they think Sandals might not be worth the price. I tried to clear out the confusion with this article so that you can consider Sandals for a lovely trip with your partner.
Here's a quick recap.
Are Sandals worth it? Yes, Sandals Resorts are worth it as they offer unlimited drinks, food, activities, and much more in an all-inclusive package. They are adults-only, with only couples being allowed, and are generally safe.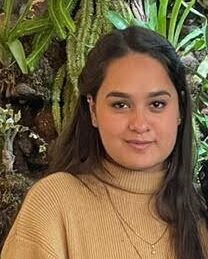 My name is Jeyn Dashner and I am the founder of WanderFever. I have worked as a travel journalist for many years, and exploring new places is my greatest pleasure in life.