Secrets resorts are not clothing optional. It means that nudity is not permitted, and one can't walk around the property without any clothes on. 
The Secret resorts are hotels and resorts catered to serving customers looking for a unique experience. This includes an all-inclusive but adults-only package. 
The adult-only aspect raises many questions about the activities at Secrets and other such resorts. One of the most common of these is the limits of clothing-optional. 
In this article, I'll cover the domain of clothing-optional at the Secrets chain of resorts and related things. 
This includes the dress code, average cost of a stay, and whether these retreats are open to only adults. 
Is It Optional To Wear Clothing At Secrets Resorts?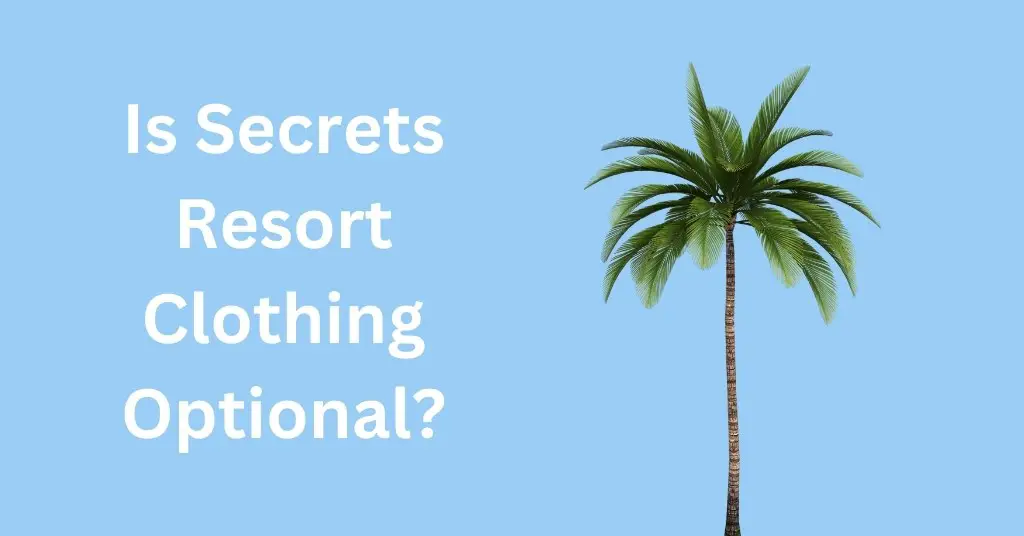 It is not optional to wear clothes while on the premises of the Secrets resorts. This implies that guests are not permitted to walk around the property without clothes. 
The Secrets chain of resorts is mainly adults-only retreats that promise a luxurious experience to its patrons. This includes gourmet feasts and activities such as spas, nightlife, and music. 
These resorts have gained a reputation for being comfortable and entertaining for their guests. However, the adults-only aspect does spring some doubts in people's minds. 
Folks who are yet to visit a Secrets resort have somewhat of a skewed idea of what these places are like. It also conjures up the idea that these places are clothing-optional. 
That, however, simply isn't true. Most Secrets resorts are at exotic coastal locations such as Cancun and Cozumel. 
A lot of the beaches nearby these resorts are indeed clothing-optional. So, if that's your cup of tea, you can always walk up to the said beaches to experience it. 
Do Secrets Have A Dress Code? 
Secrets resorts have certain restrictions regarding what their patrons can wear on their property. Most restaurants at Secrets require long pants and shirts with sleeves for men, while shorts are allowed at the buffet. 
Secrets have certain categories of clothing corresponding to the occasion and activity. The patrons are expected to follow these dress codes and can be asked for change if they violate these. 
These categories are : 
1. Pool Casual
This category is for pool time. Bathing suits, flip flops, and sandals are permitted. 
2. Daytime Casuals
These clothes are for general walks on the premises or grabbing a quick drink at the lobby bar. Patrons are expected to wear cover-ups, tops, shorts, tops, and sandals. 
3. Casual Elegance
This is reserved for the fanciest dining experience Secrets resorts have to offer. Collared shirts (no sleeveless), dresses, and long pants are expected. 
4. Casual
Casual is probably the most common type of clothing you'll be wearing at a Secrets resort. This includes shorts, sneakers, cover-ups for women, and shirts (no sleeveless). 
5. Beach Casual
These are pure beach party vibes and pieces of clothing. Think of swimming shorts, bathing suits, flip-flops, and sandals. 
6. Formal
Formal clothes are, of course, reserved for the most refined and formal activities at the resort. Think suits, dress shoes, skirts, blouses, and dresses. 
It's advisable to follow these dress codes to a certain degree. One is expected to adhere to these norms and may be asked to change or leave otherwise. 
Average Cost Of Stay At Secrets Resorts
Secrets Resorts offer all-inclusive packages starting around $1000, and then the sky's the limit. This includes meals, drinks, around-the-clock room service, various activities, and great entertainment. 
There are some great packages at various Secrets resorts. The all-inclusive aspect makes these places attractive to couples for honeymoon and getaways. 
Let's look at the average cost of staying at some of the Secrets resorts. These numbers are for four nights : 
| | |
| --- | --- |
| Location | Price |
| Secrets Cap Cana, Dominican Republic | $2049 |
| Secrets Wild Orchid, Jamaica | $1715 |
| Secrets Akumal, Mexico | $2175 |
| Secrets The Vine, Cancun | $1429 |
| Secrets Riviera, Cancun | $1785 |
| Secrets Puerto Los Cabos, Mexico | $1399 |
| Secrets Playa Mujeres, Cancun | $1359 |
These rates are subject to change based on availability, offers, and how far in advance the bookings are made. 
Are Secrets Resorts For Couples Only? 
Secrets resorts are not couple-only, and every adult is welcome. 
Friends, families, coworkers, and big groups can all come and have a wonderful time here.
Adults of all age groups enjoy themselves at Secrets and its all-inclusive packages. 
This makes Secrets a great place to celebrate occasions such as birthdays and anniversaries.
If you're specifically looking for couples-only resorts, Sandals is certainly one to look at. 
Are Secret Resorts Adult Only? 
Secrets resorts are indeed adults-only. The minimum age of being able to stay at these places is 18. 
This means you can't bring your kids with you who are minors. This can be a bit of a bummer. 
On the other hand, this policy makes Secrets an excellent retreat for couples. The luxurious, adult-only atmosphere has its unique perks. 
The company promises to offer a romantic, relaxing experience for young and old couples. 
Secrets are especially attractive to couples looking for a honeymoon package. These are also great places for wedding anniversaries and bachelor parties. 
Final Remarks
In this article, I covered the clothing-optional aspect of Secrets resorts. I also looked at the dress codes of these places.
There's also the question of whether Secrets resorts only allow adults and couples. Let's recap. 
Secrets resorts are not clothing-optional, and you are expected to follow dress codes depending on the settings. Also, yes, this place is adults-only but not couples-only.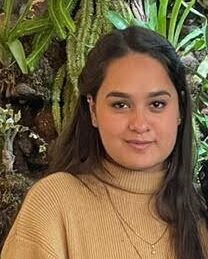 My name is Jeyn Dashner and I am the founder of WanderFever. I have worked as a travel journalist for many years, and exploring new places is my greatest pleasure in life.