The Greater Orlando Aviation Authority recommends arriving two hours before your scheduled departure for domestic flights and 3 hours for international flights. You should check directly with the airline for specific recommendations for your flight.
Even with a pre-printed boarding pass, check-in for your flight the minute you reach the Orlando airport. Sometimes the security and check-in lines can be a bit lengthy and slow.
But is Orlando airport really that busy? If so, how long does it take to get through TSA at the airport? That's what we shall be covering in this article.
We will also discuss how far you might have to walk from the security checkpoints to the gates so you have a rough idea of how you need to manage your time.
By the end of this post, you will know how early to reach Orlando airport and how to avoid any last-minute issues.
How Early Should You Get To Orlando Airport?
The TSA line at Orlando Airport is slow and long, so ensure you get there at least three hours before your flight departure if you're traveling internationally.
Most airlines and airports are overscheduled and understaffed. This mismanagement means there will be quite a lot of difference between when you get to the airport and when you fly.
And TSA being understaffed would result in longer and slower security check lines than usual. 
It is essential to arrive early and wait in the lounge area rather than requesting the airline to push back on time. Some airlines close the gates 25 minutes before departure time so try and be punctual. 
Even if you have a pre-printed boarding pass, arrive early and go through security checks as soon as you get there. 
TSA at Orlando Airport is stricter for international airlines and has even mentioned on their website to expect an 8-minute delay on average to get through the security checkpoints at MCO.
How Busy Is The Orlando Airport?
The Orlando Airport is the seventh busiest airport in 2021, according to Airports Council International. 
MCO's security wait time could be around 24 minutes on average. On weekends or festivities, this wait time climbs by 8 minutes.
Orlando is the center of many tourist attractions around the world. The number of flights flying in and out of Orlando airport has increased 36% more than last year.
In fact, in the first quarter of 2022, Orlando Airport is scheduled to have 37,276 flights. According to a report by GOAA, the number of flights that will pass through the Orlando International Airport this quarter is up by almost 10,000 from last year.
MCO mainly consists of one main terminal building, the north terminal complex. It is divided into sides A and B; airline ticketing, baggage claim, ground transportation, and parking.
The airport is working on another terminal to accommodate the crowds and flights better. The building under construction is the new south terminal complex.
MCO authorities have also directed a list of check-in instructions on their website for easier understanding.
Orlando International Airport has also introduced the TSA precheck program. The program saves passengers' time during security checks.
How Long Does It Take To Get Through TSA At The Orlando Airport?
Generally, the average TSA waiting time is around 8 minutes at MCO. However, during the spring and fall seasons, this average rises to 15 to 24 minutes because of the massive tourist crowd. 
TSA's screening procedure for the passengers and their luggage and the long queue at the security check sometimes take hours to get through.
During peak seasons like April to May and August to October, arrive at the airport at least three hours earlier for your international flights. 
However, MCO has introduced the new TSA PreCheck program to save passenger time during security checks.
The TSA PreCheck is a unique program allowing passengers to wait in a shorter TSA line – usually five minutes or fewer when departing – all for a one-time fee of $85 for five years.
You can sign up for this process at home or walk up to the checkpoint as you leave for your next flight and get it done within a few minutes without any prior appointments. 
You need to show proof of US citizenship, fill out an application and submit your fingerprints and a digital photograph to initiate the process. 
A known traveler number is provided to your name as soon as the background check is approved. The number allows you to use the TSA PreCheck service at MCO whenever you're flying out.
How Far Do You Have To Walk Through The Orlando Airport?
The passengers going to terminals A and B may use elevators and escalators to minimize the walking distances. However, there are no golf carts available for transporting passengers. 
Terminals A and B are on the opposite side of the same building complex and are about 525 feet across. The minimum and maximum distances between each gate area are as follows:
| | | |
| --- | --- | --- |
| GATES | MINIMUM | MAXIMUM |
| Gates 1-29 | 515 ft / 157 m | 812 ft / 247 m |
| Gates 30-59 | 479 ft / 146 m | 903 ft / 275 m |
| Gates 70-99 | 467 ft / 142 m | 944 ft / 288 m |
| Gates 100-129 | 200 ft / 61 m | 600 ft / 183 m |
Final Remarks
There was not a lot of complied information about how early you should get to the Orlando Airport. In this article, I tried to tackle that by creating a definitive guide on the subject.
Here's a quick recap.
How early to get to Orlando Airport? Arrive 2 hours before your scheduled departure for domestic flights and 3 hours for international flights. The average TSA wait time on busy days can be around 15 to 24 minutes.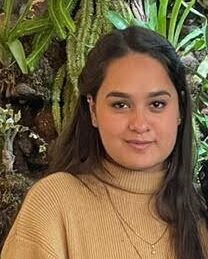 My name is Jeyn Dashner and I am the founder of WanderFever. I have worked as a travel journalist for many years, and exploring new places is my greatest pleasure in life.