Trees start blooming with the onset of spring in Florida. However, some trees start blooming at early as February and reach their full maturity by the end of May.
Flowering trees in Florida are an essential part of the landscape for the people who live there or are in the state for a vacation. Blooming trees are also a sign of upcoming celebrations and festivals that sometimes go on for more than a month.
But when do the trees actually start blooming or what trees can you see around in Florida? 
I will also cover how long it takes for Florida's most famous, Tabebuia trees to reach their full bloom and what are the best places to see these blooming trees in Florida.
I won't be going a lot deep into the species of the trees blooming. Instead, we will try to understand what is the best time to visit Florida so you get to see these blooming trees in their full beauty.
What Time Of The Year Do Trees Bloom In Florida?
Trees in Florida start blooming as early as February with the first slight drop in temperature. However, otherwise, they start blooming with the onset of spring in Florida.
Trees usually form their buds towards the end of the summer, usually in August. During the fall and the winter season, they stay dormant since they do not have the energy to grow structures that small and intricate.
The buds are not apparent during the fall and winter seasons. They remain hidden throughout the cold bouts. 
This prolonged exposure to temperatures between 20 to 50 degrees Fahrenheit is a sign for the tree to reset its clock. Therefore, during the winter, you will rarely see a blooming tree.
However, as soon as the first warm temperature starts to hit, the tree will start to bud and then bear the flowers soon.
The arrival of the first warm temperature in April induces the trees to open their buds. With the increased day length, this time is usually the most appropriate for them to start budding.
However, due to unseasonal early warm temperatures, trees can sometimes start budding as early as February. This is why you can see some blooming trees by the middle of February, even before the onset of spring.
Sometimes, early budding cuts the dormant period short. It can even delay fruit growth in the spring and affect the quality of the crop.
What Trees Can You See Blooming In Florida?
Seasonal blooming trees, like pines, oaks, elms, hickories, ashes, and maples produce relatively hidden flowers and can be seen around Central Florida in the blooming season.
Hong Kong Orchid trees and Silk Floss trees produce flowers quite similar to each other and can be seen in nearly every neighbourhood in Florida. They bloom in late fall to early winter every year.
Some of the other most common trees in Florida are Oaks, Elms, Ashes, and Maple trees. You can catch them in their full bloom with the onset of early spring.
Generally, you can see the buds appear somewhere between April to June when it is warm and nice for the flowers to bloom.
Otherwise, some species of trees can bloom even in winter. 
For example, silver maples can be seen blooming even in late winter. Thus, the timing shift is not only based on the temperature but also on the species of the trees.
How Long Does It Take For Tabebuia Trees To Bloom?
Tabebuia trees start flowering within 2 to 3 years of their plantation. One of the fastest growing trees in Florida, these bloom every year in January or February.
Handroanthus chrysanthus also known as Tabebuia chrysotricha, is commonly called the golden or pink trumpet tree. This fast-growing tree in Central and South Florida is often seen in abundance in public places.
Although flowering is often in dry periods like January or February, you can also observe it in April, May, or August.
Although not native to Florida, their invasive potential has not been assessed. Thye flourish during dry periods and the fertilizers stimulate foliage growth.
This is a good roadside tree and suitable for growing in parks and medium to large gardens. Because of its massive growth, it is generally found in parks and other areas, which gives the place an ornamental look.
What Are The Best Places To See Blooming Trees In Florida?
Central and South Florida offer a variety of blooming trees during the springtime. You can often see a variety of colours during the spring festivals that go on around the state, all season long.
Springtime is one of the best times to visit Florida. Not only because of the picturesque landscape bursting with vibrant colours but also of the variety of spring festivals that you can see during April and May.
Kanapaha Botanical Gardens in Gainesville and Alfred B. Maclay Gardens State Park in Tallahassee are the top attractions in Florida. People flock to these gardens in hopes of the perfect postcard-worthy pictures.
Bok Tower Gardens in Lake Wales in Central Florida is famous for its swan-filled pools and vibrant coloured pathways, adorned by both flowering trees and plants.
Botanical Gardens and State Parks around the whole state are major attractions for their beauty during springtime.
Final Remarks
There was not a lot of information regarding the blooming trees in Florida. In this article, I tried to tackle that by creating a definitive guide on the subject.
Let's briefly go over this topic once again.
When do trees bloom in Florida? Trees start blooming with the onset of spring in Florida. By April-May, you can see a variety of blooming trees in and around Central and South Florida.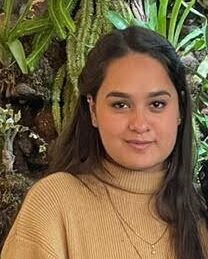 My name is Jeyn Dashner and I am the founder of WanderFever. I have worked as a travel journalist for many years, and exploring new places is my greatest pleasure in life.