One Pack Of Marlboro cigarettes in Las Vegas is $11, including taxes. 
Cigarettes in Las Vegas are generally cheaper when compared to other states. Smoking is allowed in public, outdoor spaces on the Las Vegas Strip.
But does the price of a cigarette vary, or it usually stays consistent? If so, what are some of the best places to buy cigarettes in Vegas?
That's what we will be discussing in this article. We will also cover if you can buy and smoke cigarettes in Las Vegas casinos and hotels.
How Much Does  A Pack Of Cigarettes Cost In Las Vegas?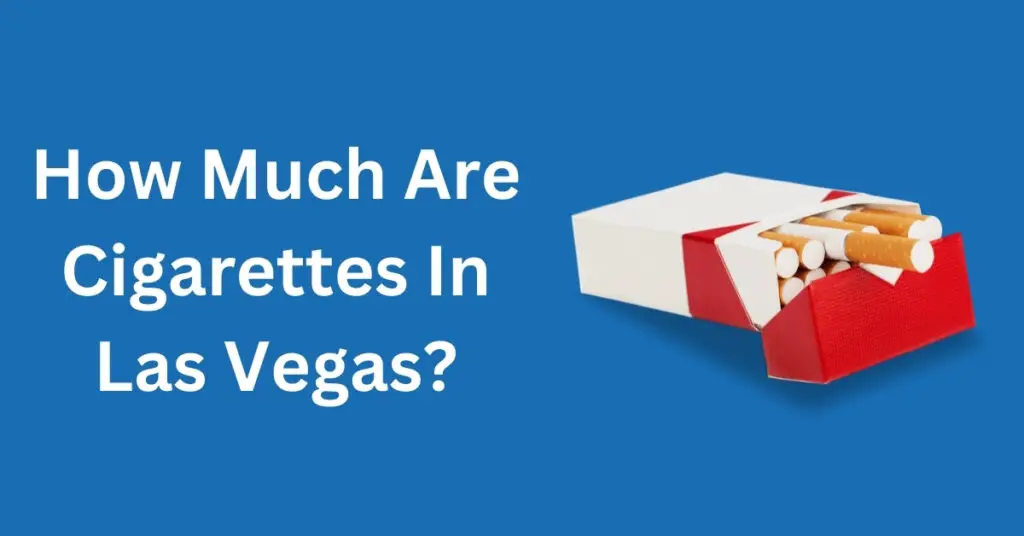 A pack of Marlboro cigarettes is about $11 today, with a tax of $1.80.
It is not as expensive as it might seem. If you explore the neighborhood, you can also find a good discount on cigarettes.
New York has the most expensive cigarettes in the country, and Vegas is nowhere near the top. 
The government has raised the legal age to buy or smoke cigarettes in Las Vegas from 18 to 21 in 2021. This means anyone over 21 can legally smoke in a public setting.
Where Can You Buy Cigarettes In Las Vegas?
There are a lot of stores, restaurants, and gas stations that sell cigarettes at a very reasonable price in Las Vegas.
However, only a handful of shops and stores sell a wide variety of cigarettes at a low price in Las Vegas. Following is a list of some of them.
1. Las Vegas Paiute Tribal Smoke Shop
The Paiute Tribal Smoke Shop is where you will find the best cigarettes at the most discounted rates. It is a unique, cheap place for cigarettes, cigars, tobacco, and other smoking accessories. Cigarettes are around 25% less expensive than at the corner convenience stores, which are about 50% cheaper than at the casino sundries shops. 
2. Vape Street Las Vegas
Vape Street is the place that provides the best prices and services when it comes to selling or buying tobacco. They also have a vast selection of cigarettes at the best rates.
3. Happy Daze
This shop started in 2018 in Las Vegas, and has slowly become my favorite cigarette shop. This one is also in one of the poshest neighborhoods of Vegas, so expect to pay a slightly higher price.
4. OG Smoke Shop
OG Smoke Shop is located in the center of Las Vegas and is known for providing excellent customer service while complementing local dispensaries. You not only get a huge selection to choose from, but they also offer discounts on certain days.
Can You Buy Cigarettes In Las Vegas Casinos?
You can buy cigarettes from casinos in Las Vegas as there is no legal bind that stops them from the sale and service of tobacco. The Nevada Clean Air Act bans people from smoking indoors, excluding casinos. 
Not only the state of Nevada but the US has also banned smoking cigarettes indoors to preserve the health of guests and employees on the job. 
Currently, the Nevada Clean Air Act bans smoking in all indoor establishments, excluding casinos and stand-alone bars, prohibiting patrons under the age of 21. 
With about 15.5% of the population still smoking, casinos resist changing the status quo. A recent case regarding the governmental ban on smoking in casinos resulted in the loss of over $70 million in revenue over 2-year long smoking ban.
A significant decrease in gaming revenue was also noticed when this law was in place. This is another reason why Las Vegas casinos are not so enthusiastic about implementing a smoking ban.
It is up to the casino to implement certain smoking-free zones on their property, but you can buy cigarettes and smoke in casinos.
Can You Smoke Cigarettes In Las Vegas Hotels?
According to Nevada Clean Air Act, smoking is only allowed in public spaces like casinos or dedicated smoking zones in hotels.
The majority of the hotels in Las Vegas have a strict non-smoking policy due to the new laws in action. However, they are legally allowed to dedicate smoking zones on their property.
Yet, many hotels allow smoking as long as it is inside the private guest rooms. Smoking in the hotel lobby is strictly prohibited. 
Is It Cheaper To Buy A Carton Of Cigarettes In Las Vegas?
The average savings per pack is $1.63 if you buy a carton of cigarettes in Las Vegas.
If you compare the price paid for a carton against a single pack of cigarettes, you can save up to $1.63 per pack in Las Vegas.
However, it might not be possible if you plan to fly out of the state with that carton.
The TSA places no restrictions on flying out with tobacco, which means you can bring tobacco products in your checked luggage and carry-on bag.
US duty-free allowance is 200 cigarettes, so make sure your carton does not include more.
Final Remarks
There was not a lot of compiled information regarding cigarette prices on the internet. In this article, I tried to tackle that by creating a definitive guide on the subject.
Here's a quick recap.
How much are cigarettes in Las Vegas? A pack of one Marlboro cigarette in Las Vegas is $11. If you're over 21, you are allowed to buy and smoke in a public setting.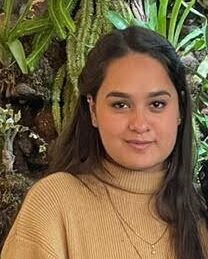 My name is Jeyn Dashner and I am the founder of WanderFever. I have worked as a travel journalist for many years, and exploring new places is my greatest pleasure in life.