Yes, SeatGeek is a legitimate website that can be used to book tickets. You can book tickets to your favorite shows and concerts through their app.
SeatGeek is one of the most popular websites used for booking tickets. You can find access to almost all the concerts and games you can imagine here.
From Basketball to Broadway shows, you will find tickets to all events under a single platform. It's super easy and convenient to book tickets through Seatgeek. 
However, some bad online reviews have made many people question its legitimacy. If you are one of them, this article is definitely for you.
Here, I have elaborated on the work of SeatGeek and whether they are dependable. Read on to learn more about the authenticity of this fantastic website.
Is Seatgeek A Genuine Website?
Yes, SeatGeek is a legit website that many people use. You can find tickets to games, events, shows, and concerts on this website.
The customer reviews on Trustpilot lean on the positive side and have a rating of 4.2. However, some websites rate it under four and have many customer complaints.
It would help if you remembered that SeatGeek is, in fact, a registered company. They are based in New York, USA, and have headquarters there.
Therefore, they are a home-based company that offers services to people in the country and abroad. You can either use their app or the website to purchase tickets.
However, some terrible reviews about the site must be addressed. First, you must know that SeatGeek allows other sellers to post ads through their platform.
Artists or clubs sometimes partner with SeatGeek to sell their tickets directly. For others, SeatGeek will act as the selling and buying platform for other sellers.
Now, sometimes these sellers may have plans to scam the customer. They may end up double selling the ticket or not providing services as advertised.
Many people have complained about this issue, but SeatGeek doesn't take responsibility. This is a personal risk you need to take when booking through Seatgeek.
They do levy fees that many have felt to be outrageous. However, these fees are much less than Stubhub, so fewer complaints exist.
There have been some refund issues, so you must be careful when booking tickets. But many people have had good experiences even with ticket refunds.
A quick rule of thumb 👉 Before booking, I suggest finding out if SeatGeek is the primary seller. If they are one, you can book their tickets without a second thought.
Are SeatGeek Tickets Guaranteed?
Yes, SeatGeek does have a ticket guarantee for all tickets you book through the app. They offer refunds or ticket reimbursement in case of a problem with the booking.
SeatGeek will send over your tickets right before the day of the event. You will be provided a link that will contain your confirmed ticket.
You can show this ticket at the event counter and get your seats. Some tickets also come with free food and merchandise.
Make sure to check all the details when you book your ticket. If you don't get the tickets on time, SeatGeek will provide refunds or a substitute ticket for the same price or more.
Even if the event gets postponed or rescheduled, you will receive a ticket with fresh dates. You will only gain access if the respective authorities cancel the event.
How To Contact Customer Service For SeatGeek?
| | |
| --- | --- |
| Email ID | [email protected] |
| Contact Number | (888) 506-4101 |
| Corporate Office  | SeatGeek, Inc.902 Broadway, 10th Fl.New York, New York 10010United States |
| Website  | www.seatgeek.com |
To contact customer service at Seatgeek, you can email them on their registered email ID. Alternatively, you can call them on their mobile number.
There is no option for virtual chat support, so that is a bummer. However, you will find other ways to contact them.
The site also has a dedicated FAQ section with common questions. You can solve your queries through this section as well.
Does SeatGeek Offer Refunds?
SeatGeek doesn't offer refunds if you cancel your ticket by yourself. However, they offer refunds if the event is canceled or they cannot provide the tickets.
One thing you should keep in mind is that SeatGeek doesn't give refunds for any canceled tickets. They do allow you to sell your ticket through their platform.
The team from Seatgeek will provide the sale amount if someone purchases your ticket. However, you will only get refunds if the ticket is unsold.
Refunds are only provided if the event gets canceled by the respective authorities. Additionally, you may get a refund if they fail to offer you tickets before the event.
If your event gets rescheduled, they will provide you with tickets with a new date. However, you will only get refunds if you cancel the ticket after rescheduling.
Final Remarks 
So, with that, we have reached the end of this article. All the information I have provided has been helpful to you.
You can book your tickets through SeatGeek without any issues. It is way better and cheaper than Stubhub.
If you have missed anything from this article, here is a quick recap. 
Seatgeek is a legitimate company. It is registered in the US, and it is completely safe to book tickets from them.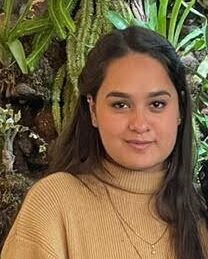 My name is Jeyn Dashner and I am the founder of WanderFever. I have worked as a travel journalist for many years, and exploring new places is my greatest pleasure in life.