Yes, safety is a top priority for Breeze Airways. It is a relatively new and a legit Airway agency that offers domestic route flights at a reasonable price.
Breeze Airways is a new US-based airline that began operations in May 2021. The Federal Aviation Administration (FAA) has already granted the airline an operating certificate. It has successfully cleared all required safety inspections and audits. 
But how would you describe the quality of service provided by Breeze Airways? Since it is relatively new in the industry, is it safe?
Whenever there is a new player in the aviation market, there are certain dubious thoughts that circle the minds of people. If you are looking for a detailed overview of Breeze Airways, this article is for you.
As a traveler, I am always keen on trying the latest channels and gaining new experiences. In this article, I will highlight all the points you need to know before traveling with Breeze Airways.
The Safety Record of Breeze Airways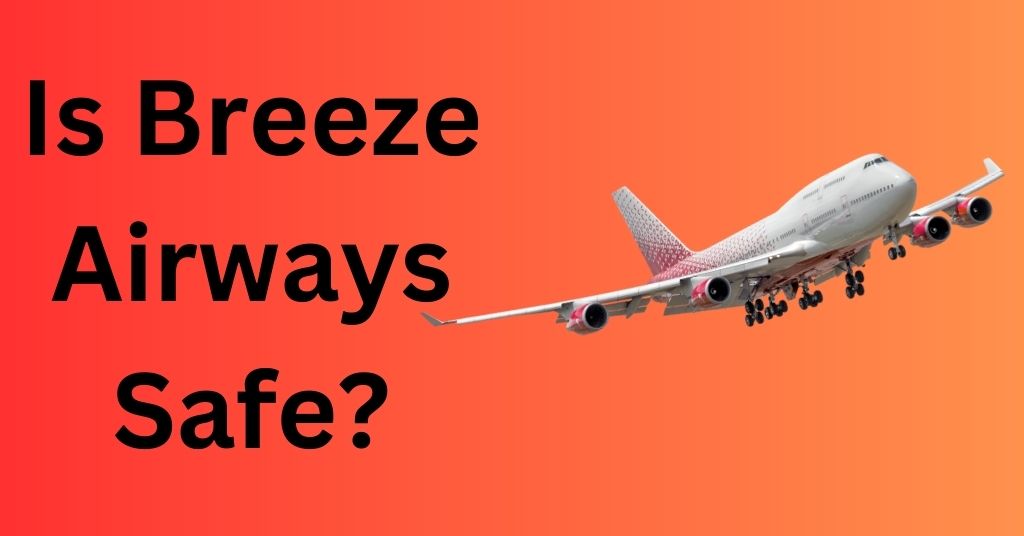 While Breeze Airways still needs a safety record, the airline operates under the Federal Aviation Administration's (FAA) oversight. It adheres to strict safety regulations and guidelines. 
Breeze Airways is a new low-cost airline that has passed all necessary safety inspections and audits. They employ experienced pilots and maintenance personnel, and their aircraft undergo regular maintenance and safety checks. Breeze Airways also uses new and modern Embraer E190 and Airbus A220-300 aircraft, which have a good safety record.
The airline has implemented various safety protocols to ensure the safety of its passengers, including enhanced cleaning and sanitation procedures, mandatory face mask policies, and social distancing measures.
The FAA conducts regular inspections of the airlines to ensure compliance with safety regulations, and any safety issues or incidents will be investigated and addressed accordingly. 
Talking about the comfort offered, enough legroom is provided to stretch out. Although there is no onboard entertainment, I appreciate their flexibility in allowing the use of personal devices.
Here is a look at the domestic routes within the United States operated by Breeze Airways.
| | |
| --- | --- |
| Departure City | Destination City |
| Tampa, FL | Charleston, Columbus, OHNorfolk, VAPittsburgh, PANew Orleans, Louisville, KY |
| Charleston, SC | Charleston, SCLouisville, KYNorfolk, Oklahoma City, OKBentonville, Akron/Canton, OHColumbus, Richmond, VA |
| Louisville, KY | Charleston, SCLouisville, KYNorfolk, Oklahoma City, OKBentonville, Akron/Canton, OHColumbus, OHRichmond, VA |
| Norfolk, VA | Columbus, OHHartford, CT |
| Columbus, OH | Hartford, CT |
| Pittsburgh, PA | Columbus, OHNorfolk, Hartford, CT |
| Akron/Canton, OH | Hartford, CT |
| New Haven, CT | Pittsburgh, PANorfolk, VAColumbus, OHLouisville, KY |
These were the domestic routes within the United States that they had announced for their network on their opening. They may have added or discontinued service to specific cities or streets.
Safety Protocols Of Breeze Airways
Breeze Airways started its journey during the pandemic and implemented various safety protocols to ensure the safety of its passengers. They follow multiple safety protocols regarding aircraft governance and passenger welfare.
Let us look at some of the safety measures implemented by Breeze Airways during the pandemic.
1. Mandatory face masks
All passengers and crew members must wear face masks on the aircraft.
2. Enhanced cleaning and sanitization
The airline has increased the frequency of cleaning and sanitization of its aircraft, focusing on high-touch surfaces such as tray tables, armrests, and seat belts.
3. Social distancing
The airline has implemented measures to promote social distancing, such as blocking middle seats on aircraft.
4. Air filtration
The aircraft used by Breeze Airways are equipped with HEPA air filters, which remove particles and germs from the air.
5. Contactless check-in
Passengers are encouraged to use the airline's contactless check-in options, such as mobile check-in, to minimize physical contact.
6. Health screening
Passengers are required to complete a health declaration form before boarding. They may be subject to temperature checks or other health screenings.
These safety measures were of utmost importance to limit the spread of the virus while growing its capacity as a new airline company. The company faced a challenging start and now has a good lookout.
The aircraft undergo regular maintenance checks to ensure that the planes are in good condition for flight. They follow contactless check-in and boarding procedures, thus, limiting interaction between passengers and crew members.
They provide safety briefings to passengers before takeoff, including information on emergency exits, seatbelt use, and oxygen masks. All passengers must fasten their seatbelts during takeoff, landing, and whenever the seatbelt sign is on.
Breeze maintains proper hygiene and sanitization standards, including cleaning high-touch areas like armrests, tray tables, and lavatories.
Can You Get A Refund From Breeze Airlines?
Yes, according to their cancellation policy, you can cancel or reschedule your Breeze Airways flight without incurring any fees or penalties up to 15 minutes before the scheduled departure time.
Breeze Airways has a policy regarding cancellations and refunds that varies depending on the type of fare purchased. The airline offers several fare options, including non-refundable fares and refundable fares.
Breeze Airways will refund your money if you cancel your flight within 24 hours but less than seven days before the scheduled departure date. In any other case, generating a refund might be a problem.
The company generally sells non-refundable flights, but if you cancel your flight and are eligible for a refund, you can receive BreezePoints as a credit.
If a refund is available, you can initiate the cancellation and refund process through Breeze Airways' website or by contacting the airline's customer service directly. The refund process can take some time, depending on the payment method and the fare type.
Do They Have Customer Service?
Breeze Airways has customer service associates available to assist passengers with their inquiries and concerns. They do not offer phone call services or bot chat options, just the real team dedicated to service.
Breeze Airways' customer service team can assist with various inquiries and concerns, including flight bookings, cancellations, refunds, baggage allowances, and more. 
If you need assistance, you can contact Breeze Airways' customer service and get answers from a human rather than a bot with limited capacity. They do not support long calls with caller tunes and automated systems.
The customer service team can be reached through various channels. You may also follow them on their social media account.
Who Is The Owner Of Breeze Airways?
David Neeleman, a well-known entrepreneur and airline industry veteran, owns Breeze Airways. The company started operations in May 2021, with its headquarters in Cottonwood Heights, Utah.
He founded Breeze Airways in 2018 to create a new low-cost carrier focusing on underserved routes. He wanted to offer a more convenient and comfortable travel experience for customers.
Neeleman founded several other airlines, including JetBlue Airways and Azul Brazilian Airlines. But Breeze Airways is his newest project that he wishes to expand.
Final Remarks
You should have acquired significant knowledge of Breeze Airways and its policies by now. I provided you with all the essential details along with its protocols and service quality.
Let us have a brief overview of the article.
Breeze Airways is a new and genuine airline with a user-friendly website that eases customers with booking. It is a safe option for air travel with comparatively lower rates.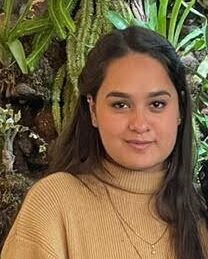 My name is Jeyn Dashner and I am the founder of WanderFever. I have worked as a travel journalist for many years, and exploring new places is my greatest pleasure in life.