When planning a visit to the upscale Capital Grille, it's important to know what to wear to fit in with its sophisticated atmosphere. I recently did some research to understand the dress code requirements to ensure a seamless dining experience.
From what I found, the Capital Grille dress code is typically business casual, with guests encouraged to dress elegantly without going too far into the formal territory. Men are generally expected to wear collared shirts and dress pants, while women can opt for tasteful dresses or skirts paired with chic tops source.
Adhering to this dress code not only shows respect for the establishment, but also enhances the overall experience for everyone involved. After all, the ambiance at Capital Grille is a crucial part of its charm, and dressing appropriately will help create a consistent, enjoyable atmosphere for all guests.
Dress Code at Capital Grille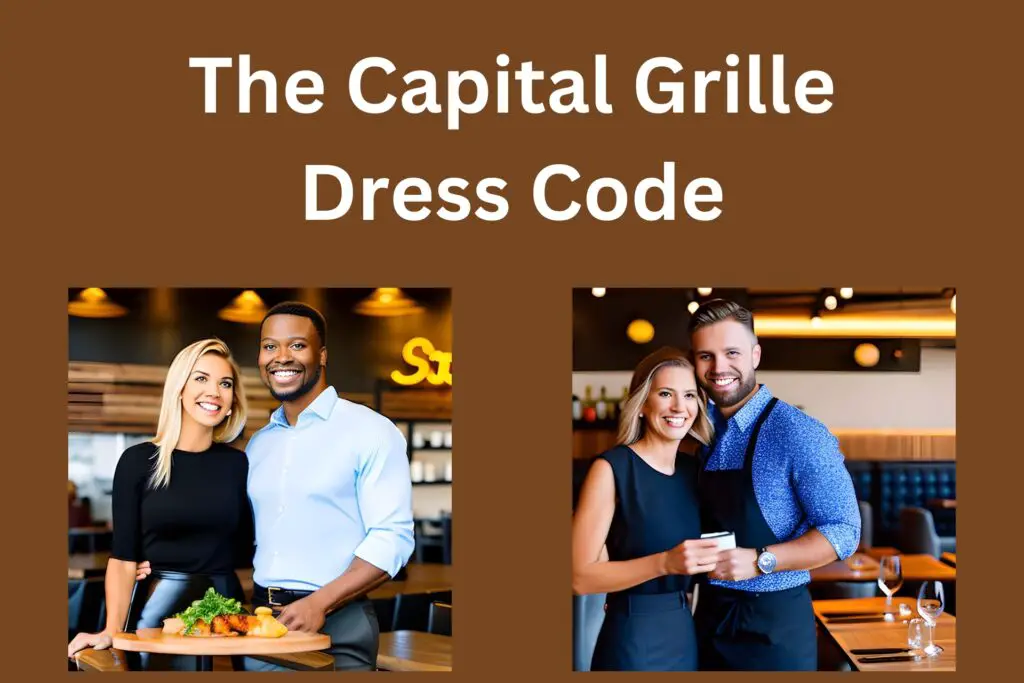 For Men
At Capital Grille, the dress code for men is business casual. This means that you can opt for a collared shirt, dress pants or khakis, and closed-toe shoes. It's not necessary to wear a suit or a tie, but you can if you prefer a more polished look. Keep in mind that it's best to avoid wearing denim, shorts, or flip-flops, as these items might be considered too casual.
For Women
For women, the dress code at Capital Grille also follows business casual attire. This allows you flexibility in choosing outfits like dresses, skirts, dress pants, or tailored jumpsuits, paired with nice blouses or tops. As for footwear, comfortable flats or elegant low-heeled shoes are suggested. Keep away from overly casual wear like flip-flops, gym clothes, or torn jeans.
For Kids
When it comes to kids, the dress code at Capital Grille is a bit more relaxed. Kids can wear clothes they typically wear for special occasions, such as collared shirts, dress pants, and clean sneakers for boys, and simple dresses, skirts, or dress pants with nice tops for girls. While the adults should adhere to a business casual dress code, for kids, it's more about being tidy and presentable for the fine dining experience.
Dress Code for Special Events at Capital Grille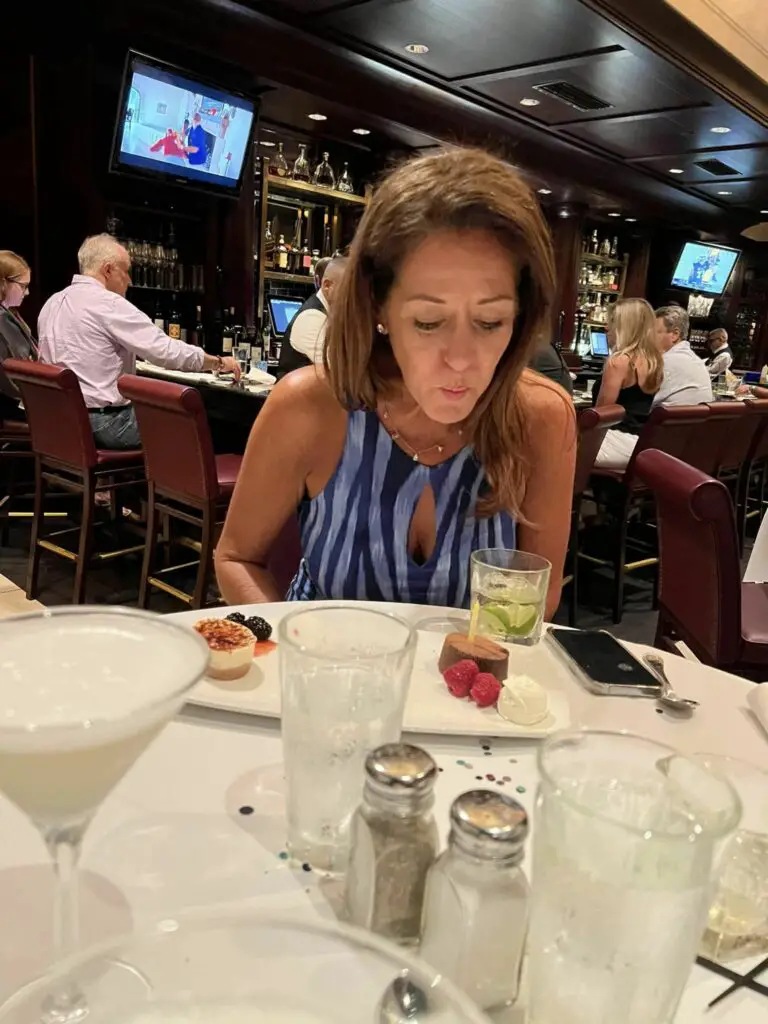 I recently attended a special event at The Capital Grille, and I wanted to share my experience with the dress code there. The Capital Grille prefers business casual attire for its guests. This means that men should wear collared shirts and slacks, paired with leather shoes, while women can opt for dresses, skirts, blouses, or tailored trousers. This dress code applies to special events as well.
From my observation during the event, I noticed that most guests adhered to the business casual dress code, with some even wearing slightly more formal clothing. Depending on the nature of the special event, it might be a good idea to dress up a bit more than usual.
For example, if you are attending a charity event or a business function held at The Capital Grille, you might want to consider wearing a suit or a more formal dress. Paying attention to the specific event details, like the invitation or the purpose of the event, can give you a better idea of what to wear.
I also noticed that jackets were common among male guests during dinner service. A stylish blazer or sports coat can be a great piece to add to your outfit for a special event, especially if you are attending the event during the cooler months.
In general, my experience at The Capital Grille's special event was an enjoyable one in terms of both the attire and the ambiance.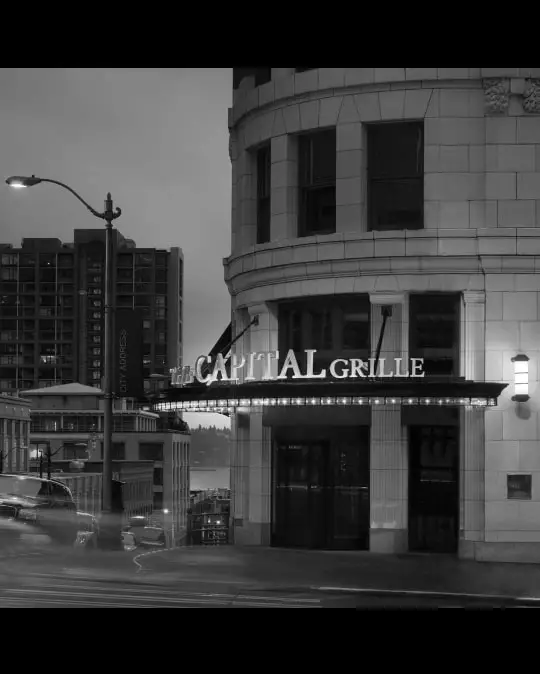 Conclusion
In closing, when dining at Capital Grille, it is important to adhere to their business casual dress code to help maintain the sophisticated ambiance.
For men, collared shirts, dress pants, and closed-toe shoes are suitable. Women can opt for dresses, skirts, blouses, or tailored pantsuits paired with flats or low heels. For kids, tidy, presentable outfits like collared shirts and dress pants or simple dresses are recommended.
During special events, consider elevating your attire slightly with suits, cocktail dresses, or by adding a blazer. Checking event details can provide guidance on formality.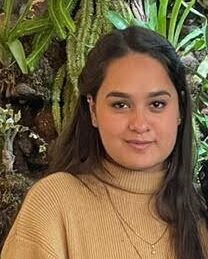 My name is Jeyn Dashner and I am the founder of WanderFever. I have worked as a travel journalist for many years, and exploring new places is my greatest pleasure in life.