Hotels.com is a genuine website that is used to book hotels. It is a dependable third-party company that can be used to make travel plans.
Booking hotels virtually can be challenging if you don't know the right sites. Making reservations directly can be an expensive affair.
You will have to pay full prices if you book hotels and residences directly through their management. Additionally, in peak season, people may refuse to take new reservations.
They may even charge you way more than the actual price of their rooms. To avoid this problem, many people use third-party sites.
Among these sites is Hotels.com, which is a popular choice for people. They offer excellent hotel booking deals and take care of all reservations you make.
If you are unsure about the authenticity of this website, you have come to the right place. I will elaborate on this topic in this article and explain the specifics of Hotels.com.
Is It Safe To Book Hotels Through Hotels.com?
It is completely safe to book hotels from Hotels.com. It is a pretty reliable website that can be used to look for the best hotel deals around.
Hotels.com can be a great website for making hotel or resort bookings. It becomes tedious to call or contact hotels individually to find out about their prices.
People rarely have enough time to spare for hotel bookings. Taking vacations may quickly become stressful if you try to arrange everything independently.
Additionally, hotel management teams often try to profit from tourists by charging them higher prices. In peak season, especially, there can be multiple issues if you try to make a booking directly.
In this situation, Hotels.com will be of great help. This website lists hotel and their respective vacancies on the days of your trip.
They even have pictures of various room types that will help you select the perfect one. They offer unbeatable prices with moderate to heavy discounts even during peak season.
With Hotels.com, there will be no need to call every hotel and enquire about individual prices. The site is exceptionally genuine, and you will find plenty of options you choose from.
Are Hotels.com Bookings Guaranteed?
Hotels.com is a genuine website, so the bookings made are guaranteed. However, checking with the hotel about your reservation before your trip starts is always recommended.
It is rather difficult to say if any website makes guaranteed bookings. In most cases, the hotel will honor a booking from any genuine third party company.
However, if the site is fraudulent or the hotel is untrustworthy, there will be problems. If you have received the booking confirmation, the hotel should honor their reservation.
If they give away your room, you can always ask for a refund from Hotels.com. Their team may even help you find a different hotel upon request.
You can simply call the hotel you've booked to avoid problems like these and ask for confirmation. You can do so just before your trip starts.
If they refuse to acknowledge the booking, you can call Hotels.com and ask for clarification. This will also give you ample time to get your refund and book a new hotel without compromising your trip.
Will Hotels.com Give Me A Refund?
Hotels.com do make refundable bookings. However, their terms and conditions vary according to hotels and current policies.
While not all hotels provide free refunds, some hotels from Hotels.com do. The terms and conditions of receiving a refund also vary significantly.
You will find the exact cancellation and refund policies on the booking page. The policies change from hotel to hotel, so always double-check before booking.
Additionally, the time of making a fully refundable cancellation may vary. Some may provide a full refund even if you cancel the day before.
Some hotels will deduct a cancellation fee for holding the room. However, this is applicable only if you are the one who has canceled the booking.
How To Get Refunds From Hotel.com?
To get fast refunds from Hotels.com, make sure you cancel within the stipulated dates. If there is a refund delay, mail or call Hotels.com about the issue.
Usually, refunds are automatically transferred when you cancel a booking within the stipulated time. If you fail to comply with the cancellation terms and conditions, you may not receive a refund.
If you have done everything right but don't get the money back, you can contact Hotels.com. Their email ID is available on their website, along with their contact details. 
You can choose your preferred mode of contact and get in touch with them. Their management will take the necessary steps to get your refund.
There is no need to contact the hotel to get your refund processed. Since you have made the booking from Hotels.com, they are responsible for making the refunds.
Also, note that the management may not always give you a cash refund. You need to contact Hotels.com to find more information on the matter.
Are Hotels.com And Booking.com The Same Company?
Hotels.com and Booking.com are two separate websites. Two different companies own them, so they belong to different brands.
Since the name is very similar, many people confuse the two websites. Let me elaborate on how they are different.
Most third-party travel websites are owned or partially owned by an enormous enterprise. Therefore, you will find considerable differences in the pricing of similar hotels on each website.
Expedia is one such big enterprise that owns Hotels.com. On the other hand, Booking.com is owned by Priceline Group.
The two brands are quite different even though they offer the same services. Regarding the quality of service, both brands have pros and cons.
Both brands are more or less popular, so there is not much to differentiate. Some people prefer one over the other, but that is a personal choice.
Final Remarks 
I hope I was able to answer all your questions about Hotels.com.
I can see why people are afraid of the site being a scam. 
But they can be assured that their money won't go to waste if they book through Hotels.com. You will find some excellent prices that you won't find anywhere else.
Here's a quick recap of the article.
Hotels.com is a genuine and safe website for hotel bookings. They even provide full refunds depending on the hotel you choose.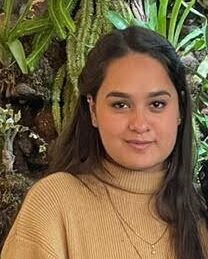 My name is Jeyn Dashner and I am the founder of WanderFever. I have worked as a travel journalist for many years, and exploring new places is my greatest pleasure in life.