The edreams site is legitimate. It is not a scam. However, it is not the ideal destination for booking flights.
People have been talking about eDreams for a while now, it is a site for booking flights. The site gives away some amazing deals and provides low-cost flights for people who want to save a few bucks.
The deals provided on their site are unreal. Unfortunately, this is also the reason why many people have started doubting their intentions.
Given the low prices and big promises of this booking site, it is not surprising that people are being doubtful. In fact, I was somewhat skeptical when I considered booking a flight through eDreams.
If you have been checking out the eDreams website, you may also have some questions. Fortunately for you, I have created this article to help you understand the legitimacy of eDreams and whether they are a good site.
Is The eDreams Website Genuine?
The website and business of eDreams are genuine. However, they are not exactly the ideal website for booking flights.
People always look to save a few bucks when traveling to other cities or countries. Traveling by flight is super expensive and can drain your bank account.
If you have traveled internationally, I don't need to tell you just how much these airlines charge for ticket prices. It becomes impossible for common people to afford tickets, especially with a tight budget.
The most recent solution to this problem is booking through third-party websites. Edreams is one such website that offers unbelievable flight deals for travelers, tourists, and students.
They are not the absolute best when it comes to service, but they will book your flight for sure. Their deals might sound too good to be true, but many people have flown through them without problems.
My only gripe with eDreams is that their refunding and cancellation policy involves going through a lot of hoops, compared to established market players such as Hotels.com and Bookings.com 
What Is eDreams For Booking Flights?
Edreams is a third-party booking website that helps people make travel plans at low prices. They offer many discounts and benefits on hotel, flight, and cab bookings.
The company is based in Barcelona and has been around for a while. Edreams offers tickets at dirt-cheap prices and has add-ons for personalized service.
Making bookings directly through hotels and flight companies can be an expensive affair. Their dynamic pricing and full value might be too much for ordinary people.
I am always looking for discounts to save money on my trips. I usually look at many different websites, but eDreams is also a feasible option.
From what I've seen, they have many problems with refunds and cancellations. However, if your flight is scheduled, as usual, there should not be any problems. 
What Does eDreams Insurance Cover?
Edreams provide travel insurance for cancellations and other travel-related losses at an additional cost. Adding travel insurance is optional on the website, so you can add it as you please.
The company doesn't automatically include insurance charges in its bookings. You have to include it as an add-on.
When you make an additional payment for the type of insurance, the first thing you need to do is carefully go through the list and examine all the add-ons.
You can select the Cancellation For Any Reason Guarantee if you are unsure of travel plans. However, their refunds are shady; you get a non-refundable warning in most cases.
Sometimes your Visa will cover a lot of travel insurance benefits, and airlines may also offer them separately. However, adding travel insurance from airlines will be difficult after booking tickets from eDreams.
Is It Possible To Get A Refund From eDreams?
The website of eDreams has a section about providing refunds. However, in most cases, the company does not offer cash refunds.
The biggest problem with eDreams is that their refund policy is a joke. My cousin wasn't allowed her refund even though the flight company canceled her flight.
She had to beg them for days and ultimately only received a pass for booking another flight. Even if your booking is canceled for different reasons, they will not provide a full refund, no matter how much you plead your case.
Additionally, their 'cancel for any reason guarantee' doesn't exactly include cash refunds. They will skirt around the topic and leave you hanging for days before telling you to take credit points or free passes.
If you booked with eDreams and had your flight canceled, good luck getting a refund. You can contact their customer care, but I can guarantee that cash refunds won't be given.
Even if a cash refund is offered, they will make many deductions. The ultimate amount you receive will not be more than 30% of what you have paid.
How To Get A Refund From eDreams?
To get a refund from eDreams, you must mail them directly. You can contact them through their email address or phone number on the website.
If you had your flight canceled for whatever reason, you should be going for a refund. However, as I've mentioned before, getting a refund from them is a road to hell.
You will first need to mail them to the company website. Their email addresses are on their website. 
Alternatively, you can try calling them on their registered mobile numbers for faster replies. Their phone numbers keep changing from time to time so make sure you check them before calling.
The company is going to delay giving you a refund. They will disconnect the lines and ask you to wait for long periods.
You must keep bugging them and calling them until they get tired of you. Also, make sure to request cash refunds and insist on this method no matter what they say.
They will even try to divert you to the airline that canceled the flight. However, since the booking was made through eDreams, your airline will refuse to do anything.
Edreams will do their best to divert the blame, and you need to hold your ground. Also, there is no point in going after the airline since they are not responsible for this.
Final Remarks 
I hope I've clarified that eDreams might not be the best choice for booking anything. However, their deals are legit, and you will get great discounts if luck favors you.
You should also remember that if there is a cancellation directly from your flight operator or hotel management, the site will be a disaster. They will not provide refunds and leave you hanging for a long time.
Here is a quick recap of what I've talked about so far.
Edreams is a genuine company. However, their company policies and services are not that great.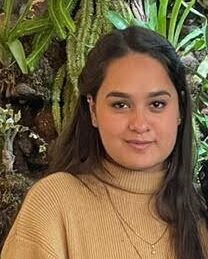 My name is Jeyn Dashner and I am the founder of WanderFever. I have worked as a travel journalist for many years, and exploring new places is my greatest pleasure in life.