Destinia is a simple website for booking hotels and flights. However, the website has garnered many bad reviews due to being unpredictable. 
Some travel websites offer fantastic deals, but upholding those bookings is a completely different thing. The most prevalent complaint of people is that their booking has not been honored by a hotel.
Destinia is one such travel website that has come under criticism for its bad policies and customer service. The sheer amount of bad reviews that they have makes everyone wonder if they are a scam.
If you have been checking out deals on Destinia, stop and read this article first. In this article, I will elaborate on the genuineness of the website and whether it would be wise to book through them.
Is Destinia A Genuine Website?
Yes, Destinia is a legit website for travel bookings. However, they are not the most preferred choice of customers since they have a lot of bad reviews.
The answer is yes if you want to know whether the website is genuine. However, if you want to know if the website is good, the answer is a firm no.
You have probably already heard all about the company's infamous activities. They do have a lot of bad reviews that make you question things.
However, they seem to be a legit site. There are a handful of good reviews and even decent ones.
But the amount of these good reviews are almost laughable.
I cannot say why they have decided to provide such lousy customer service, but it is what it is. You can risk booking through them, but there are certain precautions that you need to take alongside.
You should always call ahead and ensure that the hotel knows about your booking and is planning to honor it. To know for sure, it's best to call the hotel instead of relying on Destinia.
If the hotel doesn't want to honor the booking, you can cancel your reservation and ask for a refund. Always choose the refundable option for situations like these.
Does Destinia Provide Refunds?
Yes, Destinia does provide refunds if booked via their full refund policy. However, getting a total return from them will take time and effort.
Destinia is highly notorious when it comes to providing refunds. People are constantly complaining about their lousy refund policies and long wait times.
I am sad to say that the reviews are very accurate. I once faced a lot of harassment when receiving returns from a canceled booking.
While I was more than willing to pay cancellation fees, the remaining amount reached my account only after a few months. It is somewhat disheartening that you need to constantly harass them for your rightful refund.
They always crop up some excuse to give credits and vouchers instead of money. You have to be pretty stern with the Destinia rep to get them to stop pitching these coupons.
When making any booking through Destinia, always make sure you select a plan that offers refunds on cancellation. Not all bookings provide repayments on cancellation.
Additionally, make sure you know their cancellation charges beforehand. Otherwise, they might charge you more in cancellation fees.
How To Get A Refund From Destinia?
To get a refund from Destinia, you need to email them, providing the reasons for the refund. You can also call them on their helpline number +1 347 640 5358.
If you want your refund from Destinia, you must consistently pester them. You can also send them a message through their official complaint page.
You must be patient since they keep disconnecting the line or transferring it to another person. However, you must also remember that they will be forced to provide a refund if you threaten them with legal action.
In most cases, the representative will suggest vouchers that can be redeemed later. I suggest you avoid this option entirely.
Instead, request a refund to your original bank account. They will delay the refund, so you must regularly ask for updates. 
The process sounds tiresome, but that is how you will get your money back. However, if there is a no-cancellation policy in effect, there is no point in asking for one.
How Do I Contact Destina Holidays?
You can contact Destinia Holidays by visiting their website and looking for contact details. Depending on your preference, you can connect with them via phone or email.
Official Contact ID of Destinia Holidays – [email protected]
Official Contact Number of Destinia Holidays – 214-227-6700
You will find everything on their homepage or in the help section. You can also find contact details on their Facebook, Instagram, and Twitter accounts.
Final Remarks
So, I am sure you know much more about Destinia than you did before. I have shared all the information I had on the company.
You might be attracted to the great deals that the website gives. However, it would be best to take their sales and promises with a grain of salt.
Here's a quick recap. 
Destinia is a travel website that offers cheap deals on hotel and flight bookings. It is completely legit, but not very popular due to bad customer reviews.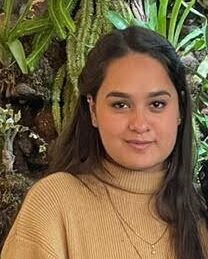 My name is Jeyn Dashner and I am the founder of WanderFever. I have worked as a travel journalist for many years, and exploring new places is my greatest pleasure in life.