You can charge your phone in cafes and restaurants around Washington, DC. Some bus stops and train stations in DC also have to set ports near individual seats.
Charging your phone can be a headache when traveling to DC. If you are a tourist, you will spend a lot of time exploring the city with your friends and family.
This becomes a problem for your phone because the continued use of texting, taking pictures and videos, and finding maps can drain your battery. More than one power bank is required to charge the phones of every individual in your group.
So, what can be the solution to this problem? Well, it's pretty simple.
If you are a tourist or a new resident of Washington, DC, you should know where to charge your phones. In this article, I will detail DC's various phone charging points.
Where Can I Charge My Phone In DC?
You can charge your phone in Washington DC at various cafes and eateries around the city. Additionally, you can find charging ports at bus stops and train stations.
In DC, many places have charging ports that tourists and locals can use. You can also walk into the nearest Walmart and purchase a power bank. 
Almost all popular food chains, like Starbucks, McDonald's, KFC, Wendy's, etc., have charging ports at every outlet in Washington DC. All you have to do is ask someone at the counter.
However, if the charging port is located away from your seat, stay near your phone while it charges. There have been many theft cases in DC, so it's not wise to leave your phone unattended.
Even if you don't want to visit chain outlets in DC, you can find charging ports inside local restaurants, bars, cafes, and pubs. You can call the establishment to find their free charging ports.
If you are staying at a hotel, there will be charging ports in the lobby and your room. In DC, even buses have charging stations, but it's only the case for some buses.
Sometimes bus stops and train stations will have dedicated charging outlets for people. However, it's better to ask security before sticking your charger in an open outlet.
How Much Does It Cost To Charge Phones In DC?
You don't have to pay any money if you charge your phone in any eatery or restaurant in DC. You only have to pay money if you purchase a power bank from stores.
In most cases, you won't have to pay any money to charge phones. You only have to pay for the food if you go to a cafe to charge your phone. 
Additionally, hotel lounges also don't charge guests for using their facilities. These facilities include phone charging perks.
However, if you decide to get a power bank, you will have to spend money. An average power bank will start at about 20 dollars, and the price will increase depending on the power and brand.
Where To Rent Power Banks In DC?
You can rent power banks in DC at Chargefon stations that are located in almost all cities of the USA. You must find a Chargefone station from their app and collect the power bank after payment.
The best way to rent power banks in DC would be to visit a Chargefon station nearby. All you have to do is download their app and locate a charging station nearby.
Once you reach the station, you need to scan their QR code and make the payment. You can then collect a power bank from the station for use.
The best thing about renting power banks is the convenience of carrying them around. Chargefone stations allow people to deposit the power bank at any station in America. 
What Stores Let You Charge Your Phone In DC?
In DC, almost all fast food and coffeehouse chains let you charge your phones at the store. Some popular chains include Starbucks, McDonald's, KFC, Wendy's, etc.
The good thing about fast food restaurants is that you can charge your phones here for free. Few people know that most stores have dedicated power outlets for tourists to charge their phones.
You can walk into a store and ask if they have a customer charging point. However, you need to purchase something from them to use their charging facilities.
Typically most coffeehouse chains will have charging outlets near every table. This allows people to work at the store for long hours.
You can ask your server for the exact location of the charging station or get help from the counter. However, if any out charges people for using these services, it's better to skip and rent a power bank instead.
Final Remarks 
If you have missed anything, here's a quick recap of what I've discussed in this article. 
You can charge your phone at fast food stores and eateries in DC. You can also rent power banks from renting stations and take them on tour.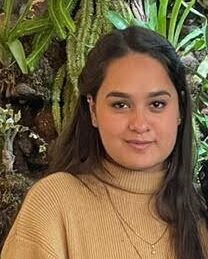 My name is Jeyn Dashner and I am the founder of WanderFever. I have worked as a travel journalist for many years, and exploring new places is my greatest pleasure in life.