Flying to a different country is referred to as an international flight. Canada and the United States of America are two different countries on the continent, and flights between these countries are considered international.
Canada and America are two out of the three countries in North America. And the travel requirements and restrictions apply to them both, similar to how they apply to the rest of the world.
This brings us back to our initial question if a flight to Canada from the United States is considered international. 
I will try not to go too into the details but put forward the travel restrictions on flying from Canada to The U.S. and what documents might be required while traveling between these countries.
That's what we will discuss in the article, along with answering other important questions like could you possibly travel to Canada from the U.S. by car? Does this mean you will have to undergo some extra security checks, or is it smoother this way?
Is Canada Considered International From The U.S.?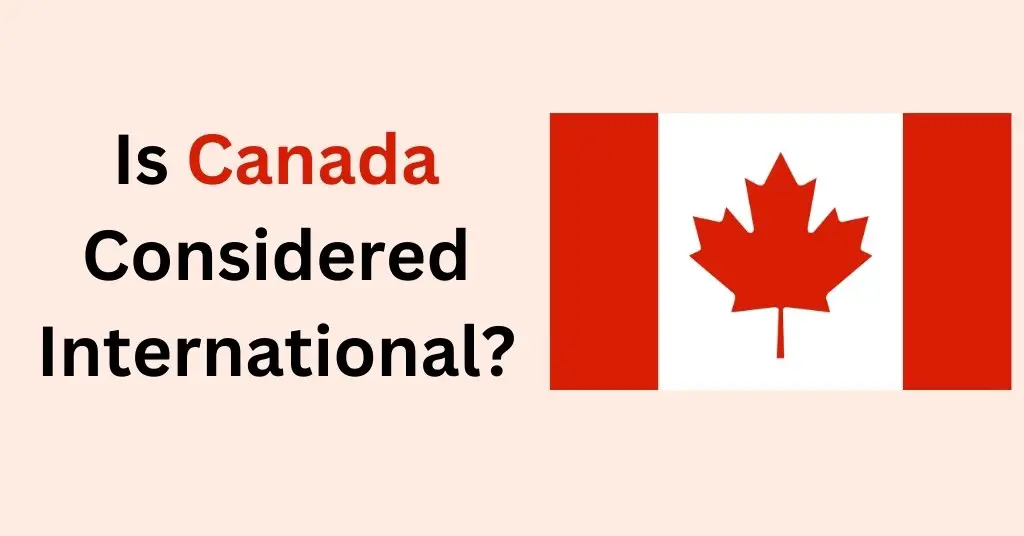 Yes, flying to Canada from The U.S. is considered international travel since these are two different countries in North America.
Even though flying internationally means flying overseas in the dictionary, flying to a different country, even if they are on the same side of the sea, is also an international flight. On the other hand, domestic flights do not leave the country.
Since Canada and the U.S. are two different counties, flying to and from them is also considered international. The same rules and restrictions are applied to them as the ones applied to those flying from overseas.
What Documents Are Required While Flying from Canada to The U.S.?
Following are the documents you might need to fly internationally to and from Canada and the U.S.
Citizens of the USA must have a valid U.S. passport or other valid travel documents that allow entry to the USA. 
Visitors traveling to or via the USA must have a valid passport as well as one of the following: 
A valid visa or 
Authorization to travel under the Visa Waiver Program (VWP) via the U.S. Electronic System for Travel Authorization (ESTA) or 
A Permanent Resident Card (Green Card) or 
Another valid permit that allows entry to the USA 
Please note that you must have sufficient travel documentation to enter the USA as described above to successfully transit via the USA.
Canadian citizens' passports are not required to be valid for six months past their intended departure date. Their passports must only be valid until their intended departure date.
Suppose you are entering the U.S. from Canada by air. In that case, you must present a valid passport or a NEXUS card when departing from Canada.
However, Visa Waiver Program (VWP) does not apply to Canadian citizens.
You must also provide the following Secure Flight information when making your reservation: 
Full name (written exactly as on your passport) 
Gender 
Date of birth 
In addition, The Customs and Border Protection unit of the United States requires that airlines submit advance passenger information (passport details and the full address of your first night's accommodation in the USA) for all passengers traveling to, from, or via the USA. 
The address requirement does not apply to U.S. citizens, permanent residents, or persons who have an international connecting flight or an international cruise leaving within 8 hours.
Travel Documents Required To Travel To Canada
Passports and travel documents are necessary for international travel. It is the only reliable and universally accepted travel and identification document. 
1. Passport
All citizens of the U.S. need a valid U.S. passport to fly to Canada.
Suppose you're a citizen of both the U.S. and Canada. In that case, you will need your Canadian passport to fly or transit through Canadian air.
2. Electronic Travel Authorization
Most non-Canadians need either a visa or an Electronic Travel Authorization (eTA) to travel to Canada, but not both. Some people may only need a valid passport.
An Electronic Travel Authorization (eTA) is required for all visa-free nationals traveling to/via Canada unless they hold a visa or a residence permit (U.S. citizens are exempt from the eTA). 
The eTA may be applied online for a cost of 7 CAD (approximately 5 EUR).
It is recommended to submit the eTA application at least 72 hours before travel.
3. Custody Rights
Officers of the Canada Border Services Agency recommend that parents who share custody of their children carry copies of their legal custody documents, such as custody rights.
Are There Any Travel Restrictions On Flying To Canada Or The U.S.?
COVID-19 restrictions have been lifted from both Canada and the US, making flying to and from them easier. However, they both release and update certain advice for their travelers to make their visit safe.
Ensure you are vaccinated with the additional recommended/necessary doses at least 14 days before your flight. Check the travel health notices for COVID-19 before your international departure.
If you are yet to complete your COVID-19 vaccinations, try to avoid all vacations and only go out of the country when an emergency arises. It is advised to take standard security precautions while traveling to and from both countries.
However, the Canadian Government also puts out a notice for all its travelers to the U.S. to be on the lookout for any tropical storms, especially on the southeastern coast of the United States, from Flagler Beach, Florida, to Surf City, North Carolina.
The following links provide all the related information regarding the testing for COVID-19 on passengers flying into the countries.
Can You Go To Canada By Car?
Yes, you can enter Canada by car. You must follow the signs to the primary inspection and submit your identification and other travel documents for verification.
Entering Canada from the U.S. by car is very easy.
The first checkpoint, called Primary Inspection, is where a border services officer will examine your identification and other travel documents and take your verbal declaration.
You can look at the following table to access the estimated wait times for crossing the Canada-United States land border at certain locations.
| | | |
| --- | --- | --- |
| CBSA Office | Commercial Flow | Travelers Flow |
| St Stephen St Stephen, NB/Calais, ME | Not Applicable | No Delay |
| St Stephen 3rd bridgeSt Stephen, NB/calais, ME | No Delay | No Delay |
| Edmundston Edmundston, NB/Madawaska, ME | No Delay | No Delay |
| Woodstock Road, Belleville, NB/Houlston, ME | No Delay | No Delay |
| Stanstead Standstead, QC/Derby Line, VT | No Delay | No Delay |
| St Armand/Philipsburg, QC/Highgate Srping, VT | No Delay | No Delay |
| Queenston-Lewiston Bridge, ON/Lewiston, NY | 1 minute | 1 minute |
| Fort Francis Bridge, Fort Francis, ON/international falls, MN | 5 minute | 5 minute |
| Blue Water Bridge Sarnia, ON/Port Huron, MI | 20 minutes | No Delay |
This table is updated once every hour. It is advised to check out the official border wait times page to reach the CBSA primary inspection booth when crossing the land border from the U.S. to Canada.
Final Remarks
There was not a lot of information about travelling to Canada from the US, so I tried to create a definitive guide by reading through different laws and official websites of both countries.
Here's a quick recap.
Is Canada considered international? Canada and the U.S. are two different countries in North America, and flights between them are, thus, considered international.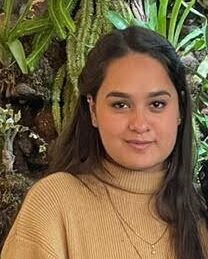 My name is Jeyn Dashner and I am the founder of WanderFever. I have worked as a travel journalist for many years, and exploring new places is my greatest pleasure in life.