Most Scots do not celebrate St. Patrick's Day since it is not one of their traditional holidays. However, as the country has a small Irish community, even Scots can't stay out of the worldwide celebration dedicated to the Celtic culture.
St Patrick's Day, or the Day of the Festival of Patrick, is a cultural and religious festival celebrated on the traditional death date of Saint Patrick, the foremost patron saint of Ireland. However, with continued intersectionality, Irish communities around the country continue to celebrate this festival.
But do people in Scotland celebrate St Patrick's Day? And if they do, is it celebrated traditionally, or is it different?
This is what we will be covering in this article. We will also discuss if there is a Scottish equivalent of St Patrick's Day or if this day is a government holiday.
I will not go into a lot of history and try to keep it all short. However, we will discuss what might be the best places to celebrate the festival if you're in the country.
Do The Scots Celebrate St Patrick's Day?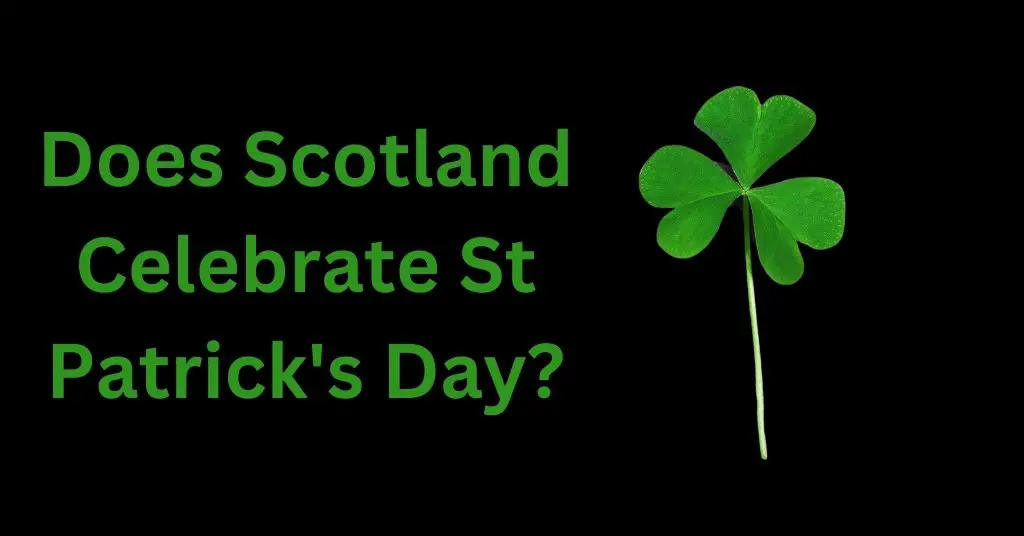 Yes, Irish communities in and around Scotland celebrate St Patrick's Day.
Saint Patrick, the Apostle of Ireland, was born in Dumbarton, quite near Scotland.
This might be one of the reasons there is so much inclusivity regarding the festival in the country. Apart from this, many Irish communities have also migrated to the country, resulting in the migration of the culture.
Though this day isn't an official holiday, many Scottish people argue that they do not need an excuse to go out and mingle and drink with people. The people are still up for celebrating the Celtic culture.
How Do Scottish People Celebrate St Patrick's Day?
Scottish people celebrate this day by eating, drinking, and mingling with others in their neighborhood. 
St Patrick's Day was originally a religious feast to celebrate the work of the patron saint of Ireland, especially ridding the country of venomous snakes with the help of his 40-day-long fast.
However, it has since evolved into a global celebration of Irish history, culture, and heritage for a very long time. And the way to celebrate this holiday has also evolved with time, as more and more cultures worldwide seem to be interested in celebrating it.
There is a saying that goes around about this day, "everyone is Irish on St Patrick's Day," and this is why a sea of emerald green can be seen in most of the celebrations, dressed as either the Irish flag or Leprechauns, the legendary creatures with Irish roots.
In most places, eating, drinking, and mingling with other people in the community are seen as normal.
However, in many parts of Ireland and Scotland, people participate in street parades and dances; that's another way of bringing people together. Some even organize and participate in live band performances.
They indulge in traditional Irish food and drink and enjoy fireworks displays.
Nearly all of this can be seen in and around Edinburgh, the capital of Scotland, where people celebrate this holiday in huge numbers.
Pubs and clubs around the city are decked to the nines, and most have a St Patrick's Day-related theme party.
Some pubs even offer the special Irish bomb as an excuse to provide a token of friendship to people who meet each other at the parade or the festival.
Though the country does not have a sizeable Irish community, this holiday has found its way deep into the Scottish grounds and is celebrated with the same zeal.
Is St Patrick's Day A Govt Holiday In Scotland?
St Patrick's Day is neither a federal nor a public holiday in England, Scotland, and Wales.
St Patrick's Day is a bank holiday in Northern Ireland. Schools and many organizations are closed.
However, shops and other private businesses may remain open if they wish, so check with the organization before going out.
Even though it is widely celebrated around the country, it is not a public holiday on March 17 every year in Scotland. You can see stores, schools, businesses, and local organizations open and doing their business as usual.
The public transport system also runs all day long.
However, the festivities, parades, and certain activities to celebrate the holiday can disrupt local traffic, so it is advised to check the local news before setting your foot out for work. 
Local disruption is heavy and expected almost every year, so local police are sometimes involved in maintaining the smooth movement of traffic on the road. 
Some roads are cleared from the parades to provide an easy route to the hospital in emergencies.
What Are Some Of The Best places to go in Scotland to celebrate St Patrick's Day?
Even though the density of Irish communities in Scotland is not high enough, this holiday is celebrated in high numbers across the country, with both local and Irish communities together.
Suppose you are looking to celebrate St Patrick's Day in Scotland. In that case, you can see the entire city dressed in greens or goldens in the celebration outfit.
During St. Patrick's weekend, Edinburgh's Old Town goes green with funny hats and shamrocks to imitate the emerald green of the Irish national flag or the Leprachaun's uniform. 
Large crowds gather around Irish pub houses looking for a loud bash. Many pub houses cater to huge crowds at different times to help keep up the paddy's day theme.
A highlight of St. Patrick's Day in Edinburgh is the Cowgate St. Patrick's Festival, which spreads across The Three Sisters, Espionage, Biddy Mulligans, and Cabaret Voltaire. 
The program traditionally features live entertainment and guarantees much fun, especially with live solo and band performances at the Biddy Mulligans in Edinburgh.
O'Connor's laid-back ambiance might do it for you if you want a proper Irish brunch on St Patrick's Day before hitting the fun places with the crowd. This Irish-run venue with an extensive selection of Irish whiskey behind the bar will get your St Patrick's day in Edinburgh off to a solid start.
Finnegan's Wake and The Three Sisters in Edinburgh are also the most famous spots for the Irish holiday.
To end the day like a proper Irish, head to Edinburgh's most authentic Irish bar, Malones, for some live music, drinking, and dancing. Malones boasts of its largest collection of Irish Whiskey in Scotland, making it the perfect place to end St Patrick's Day outside the Emerland Isle.
Final Remarks
In this article, we discussed if Scotland celebrated St Patrick's Day and how similar it is to the celebration in Ireland.
Here's a quick recap.
Does Scotland Celebrate St Patrick's Day? While St Patrick's Day is not an official government holiday in Scotland, some part of the country, particularly those with Irish roots, still celebrate the the festival with gusto.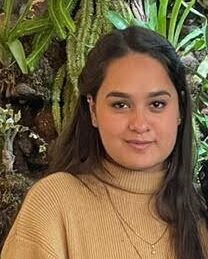 My name is Jeyn Dashner and I am the founder of WanderFever. I have worked as a travel journalist for many years, and exploring new places is my greatest pleasure in life.