Dogs are allowed at Carolina Beach before 9 am and after 5 pm from April to September. From October to March, they are permitted at all times.
Animal lovers often have to learn about pet restrictions when traveling to other places. Only some beaches and boardwalks have lenient policies on pets.
You cannot take your pets anywhere you want. There are specific rules that you must abide by.
These rules are also present in Carolina Beach. Although the beach is more or less dog-friendly, some restrictions are placed on people who bring their pets here. 
Not all areas of Carolina Beach are open to dogs and cats at all times. Their policies depend on the season and change from time to time.
Additionally, there are only limited areas where you can keep your dogs off-leash. In most places, they need to be placed on a leash when you take them out.
Traveling to Carolina Beach with your dog, you must be aware of these rules to avoid paying fines. I have been a resident of the place for ten years now, so I know all about the different pet policies at Carolina Beach. 
I will guide you through these policies in this article and even mention some pet-friendly places where you can take your dogs when visiting North Carolina.
Can I Bring My Dog To Carolina Beach?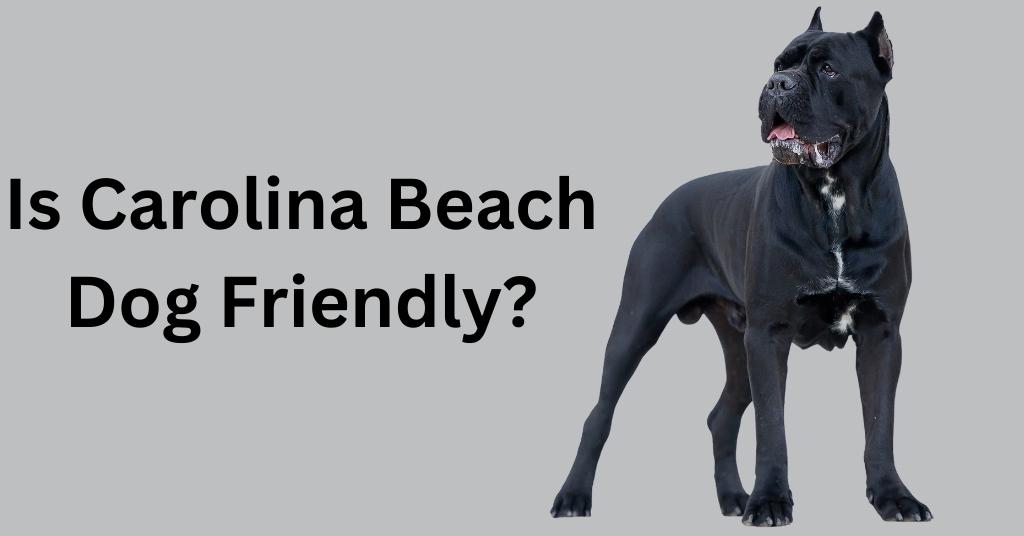 Yes, you can bring your dog to Carolina Beach. Unlike many beaches in the USA, pets are allowed at Carolina Beach most of the year.
Bringing your dog on vacation is a must if you are a dog parent. Since they are like family members, it's rather difficult to leave them behind when you are traveling.
People with support animals also need to have their dogs accompany them everywhere. However, not all beaches in the USA are welcoming toward dogs and other pets. 
Particular safety concerns are associated with pets, and poorly trained pets may cause trouble to others. However, people with well-behaved pets must pay the price for others' negligence.
Thankfully, Carolina Beach allows pets at certain times of the day. In busy summers, pets are allowed near Rye before 9 am and after 5 pm when there are fewer people around.
Additionally, if you are traveling here during winter (from October to March), you can bring your dog to the beach any day.
However, there is a catch when taking your dogs to Carolina Beach. They do need to be on a leash at all times when visiting the beach.
There is no need to worry since there are plenty of places in North Carolina where you can bring your pets. The people here are amicable, so you will find many dog-friendly neighborhoods to roam around.
Can You Take Unleashed Pets To Carolina Beach?
No, you cannot take unleashed pets to Carolina Beach. Even though Carolina Beach allows pets to explore the area, you have to keep them on a leash at all times.
Sure, there are certain areas near Carolina Beach where you can unleash your dogs and have them play around. However, this is not possible near the boardwalk. 
Freeman Park is one place where you can bring unleashed dogs from October to March. However, they need to be voice trained, and the owners must be nearby to control the pets if necessary. 
Since unleashed pets can harm other tourists and locals, they are discouraged around crowded places. Many owners claim their dogs are well-behaved, but they often lie and put others at risk.
Therefore, Carolina Beach has enforced these rules so that pet parents and other people can enjoy the beach without any worry.
What Beaches Are Pet-Friendly In North Carolina?
Some of the most pet-friendly beaches in North Carolina include Freeman Park Beach, Corolla Beach, Oak Island Beach, and Emerald Isle Beach. Most of these beaches allow dogs on leashes, and some even allow unleashed dogs within their premises.
North Carolina has a more comprehensive list of pet-friendly beaches than Florida. Many beaches allow dogs and cats, among other pets, to enjoy the sea just like humans.
In most cases, they must be kept on a leash, and some beaches do not allow pets during rush hours. However, you will find plenty of nooks and corners where pet parents come with their dogs and cats.
Since some of these beaches only allow dogs at certain times, you must enquire about the same before making travel plans. Winters seem more lenient in North Carolina as most beaches allow unleashed dogs at all times of the day.
Dog-Friendly Activities At Carolina Beach
You can do a lot of fun activities with your pet at Carolina Beach, like go for a hike and eat out with your furbaby. You can also enjoy the beautiful beaches and play around with your dogs at specific places.
Since Carolina Beach is a dog-friendly place, you can easily find activities to do here. Many areas around the city allow dogs to accompany their owners for fun activities.
You can take your dog birdwatching at Carolina Beach State Park and hike through the natural trails available here. Dogs can be unleashed here and roam around the park to their heart's content.
Freeman Park and the seawall at Carolina Beach also allow dogs, so you can go there and play with your fur babies as long as you want. There are also many dog-friendly restaurants and bars where you can enjoy lip-smacking food with your dog.
Final Remarks
I hope I have helped you with information about dog-friendly places in North Carolina. I have also included a lot of information on pet policies at Carolina Beach.
This information will help you make better travel plans and build an itinerary that will include your dog. I recommend visiting the beach in October when the weather is slightly warm and dogs are allowed at all times. 
Here's a quick recap. 
Dogs are allowed at Carolina Beach before 9 am and after 5 pm from April to September. Additionally, the dogs are allowed at the beach at all times for the rest of the year.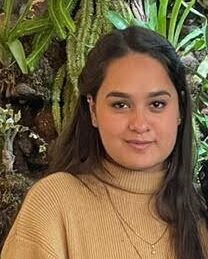 My name is Jeyn Dashner and I am the founder of WanderFever. I have worked as a travel journalist for many years, and exploring new places is my greatest pleasure in life.