No, Hawaii is not considered international since it is a state in the United States of America, thus making the flights to the place domestic. Flying to a different country is referred to as an international flight. 
Hawaii is in the Western United States, located in the Pacific Ocean, about 2,000 miles from the US mainland. The travel requirements between the state and the USA apply the same as with other forms of the US.
This brings us back to our initial question if a flight to Hawaii from the United States is considered international. I will try not to go too into the details but put forward the travel restrictions on flying from Hawaii to the US and what documents might be required while traveling between these countries.
We will discuss this in the article, along with answering other important questions like could you possibly travel to Hawaii from the US and take your car with you? Does this mean you will have to undergo some extra security checks, or is it smoother this way?
Let us dive deeper into this article to know if flying to Hawaii is considered international.
Is Hawaii Considered International From The US?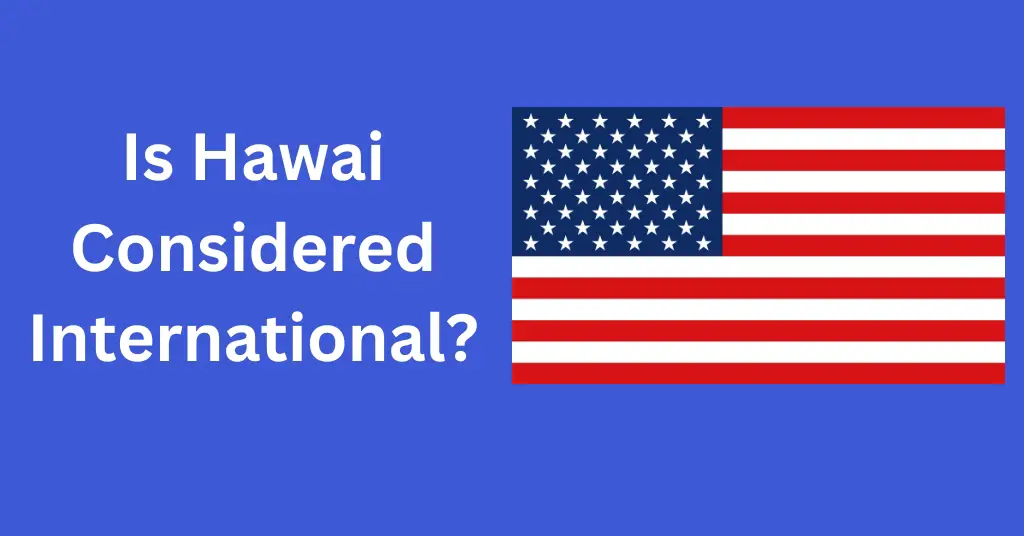 No, flying to Hawaii from the US is not considered international. This domestic fight is similar to any other inter-state flight in the US.
Flying internationally means flying overseas on the dictionaries; flying to a different country, even if they are on the same side of the sea, is also an international flight. On the other hand, domestic flights do not leave the country.
Since Hawaii is a state in the Western United States, it is evident that flying to Hawaii while you are a US citizen does not mean you are flying internationally.
What Documents Are Required While Flying from Hawaii to The US?
Traveling to and from Hawaii or within the Hawaiian Islands to the US is the same as for any other state in the US. The documents related to the same are similar as long as you are a US citizen.
Domestic flights have a more straightforward process, and the required documents are also limited, which might be beneficial to minimize the time spent at the TSA before your flight.
If you are flying to Hawaii within the United States, you only need a valid government photo ID. 
A list of accepted forms of ID can be found on the TSA website, and a brief list is mentioned below.
Driver's licenses or other state photo identity cards issued by the Department of Motor Vehicles (or equivalent)
U.S. passport
U.S. passport card
DHS trusted traveler cards (Global Entry, NEXUS, SENTRI, FAST)
U.S. Department of Defense ID, including IDs issued to dependents
Permanent resident card
Border crossing card
State-issued Enhanced Driver's License
An acceptable photo ID issued by a federally recognized Tribal Nation/Indian Tribe
In coordination with its DHS counterparts, TSA has identified acceptable alternate identification for use in exceptional circumstances at the checkpoint.
The TSA also has specific rules about the expired identification cards used during check-in for a domestic flight.
If your driver's license or state-issued ID expires on or after March 1, 2020, and you cannot renew it at your state driver's license agency, you may still use it as acceptable identification at the checkpoint. 
TSA will accept expired driver's licenses or state-issued IDs a year after expiration. DHS has extended the REAL ID enforcement deadline to May 3, 2023.
For more information on the travel requirements while traveling to Hawaii, it is better to refer to Hawaii's official website for visitors.
Are There Any Travel Restrictions On Flying To Hawaii In The US?
There are no longer any COVID-related requirements for arriving domestic passengers. However, the CDC, better known as the Centers for Disease Control and Prevention, releases and updates specific advice for travelers to make their interstate visits safe.
CDC has released some guidelines during the COVID-19 pandemic to help people ease into the situation. Some guidelines are still up on their website and are also mentioned below.
Get up to date with your COVID-19 vaccines before you travel. 
Consider getting tested before travel. 
Follow CDC's recommendations for wearing masks in travel and public transportation settings. 
Get tested after travel if your travel involves situations with greater risk of exposure, such as being in crowded places while not wearing a high-quality mask or respirator.
Check your destination's COVID-19 Community Level before traveling. State, tribal, local, and territorial governments may have travel restrictions.
You can check Hawaii's or any other domestic destination's COVID-19 Community Level before traveling by clicking here.
Before traveling, the following are the guidelines for domestic travel.
Get up to date with your COVID-19 vaccines before you travel. Find out when you can get your booster and where to get a vaccine or booster.
Ensure you understand and follow all state, tribal, local, and territorial travel restrictions, including proper mask-wearing, proof of vaccination, or testing requirements. To check the same, click here.
If traveling by air, check if your airline requires any testing, vaccination, or other documents. 
Be flexible during your trip, as restrictions and policies may change. 
If you have a weakened immune system or are at increased risk for severe disease, take multiple prevention steps to provide additional protection from COVID-19, even if you are up to date with your COVID-19 vaccines. 
You can check the GoHawaii website for travel requirements or restrictions on Hawaii Tourism Authority's official website.
Can You Go To Hawaii By Car?
You can technically go to Hawaii with your car but you cannot drive there. Hawaii is located in the Pacific Ocean, about 2,000 miles from the US mainland, making it impossible to move from the US mainland to the state by road.
You can ship your car to Hawaii using a freight service or fly and pick up a rental car instead. 
However, once you get to Hawaii, no car ferries run among all the islands but only a few different islands. Hawaii Superferry provided passenger and vehicle transportation between Honolulu Harbor on the island of Oʻahu and Kahului Harbor on Maui.
There are only two ways to ship your car to Hawaii from the mainland, Open Car Hauler and a Closed Car Hauler.
As evident from the name, Open Car Hauler ferries vehicles out in the open, which means if it rains, hails, sleets, snows, or is windy, it may affect your car while in transport. These are cheaper, and you can even book them last minute.
On the other hand, a Closed Car Hauler is an enclosed trailer that ferries your vehicle safely, despite the weather conditions. These are generally pre-booked and cost more, if not twice, than the Open Car Haulers.
The average cost to ship your car to Hawaii from the mainland is about $2000 to $2500. The Open Car Haulers have an average price of about $1500.
Final Remarks
There was not a lot of information about this online, so I tried to create a definitive guide by reading through different laws and official websites for domestic travel
Here's a quick recap.
Is Hawaii considered international? No, Hawaii is not regarded as international since it is a state in the United States of America, thus making the flights to the region domestic.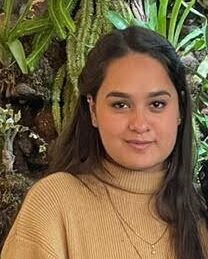 My name is Jeyn Dashner and I am the founder of WanderFever. I have worked as a travel journalist for many years, and exploring new places is my greatest pleasure in life.