CheapOair is a legitimate online travel agency providing customers with flights, hotels, and rental car reservations. It has been in business for over two decades. It is a member of the American Society of Travel Advisors (ASTA) and the International Air Transport Association (IATA).
However, CheapOair has received positive and negative customer reviews like any online travel agency.
Some customers have reported good experiences with CheapOair, such as finding affordable travel options and efficient customer service. In contrast, others have had negative experiences, such as difficulties with booking changes and customer service issues.
In this article, I will give you my opinion on the legitimacy of this company, considering that I have spent years in the travel industry and know the workings of most travel agencies.
Let's get to the important stuff.
Can You Safely Book From CheapOair?
Yes, you can safely book from CheapOair. The website uses secure technology to protect the privacy of your personal and financial information, and it is a legitimate online travel agency.
It would help if you took standard security precautions when making any online purchase, including using a secure internet connection and double-checking the website's security certificate before entering sensitive information.
Be aware of the terms and conditions of any booking you make at CheapOair, including the fine print, to understand any restrictions, fees, or policies that may apply. Sometimes, hidden costs might be charged to continue the reservation after booking.
Suppose you encounter any issues with your booking or have concerns about your personal and financial information safety. In that case, you may contact CheapOair's customer service for assistance. Customer service response might vary, but you must inform them of the inconvenience that you faced.
Now let's get to the parts that I don't like about CheapOair.
The website faces bugs and errors that cause adverse responses in the system's work. Though the website has a decent user interface, the management must be updated.
There needs to be more application management and customer support to avoid miscalculations. It is mentioned on the site that the travel company is not liable for errors or inaccuracies or the failure of Travel Suppliers from whom you obtain services through this site.
But still, I think the company as a whole should take more accountability.
Is CheapOair Cheap?
The name "CheapOair" implies that the website offers lower prices on travel arrangements, but this may not always be the case. The prices on CheapOair can be competitive, but they may only sometimes be the cheapest option available.
It's always a good idea to compare prices on multiple websites and consider various factors, such as the flight cost, the availability of seats, the departure and arrival times, the airline, and any additional fees, before booking.
There is a possibility of hidden fees being applied at CheapOair. Also, the prices for flights and other travel arrangements can change frequently, and they might not respond to such issues.
The price may be initially low, but increase right before you check out, and you cannot cancel.
Remember that the cheapest option may not always be the best choice. Make sure to consider your personal travel preferences and check if they meet your needs.
How long Does CheapOair Take To Confirm A Booking? 
Most flight bookings are generally confirmed within a few minutes to an hour after the booking is made. However, in some cases, it may take longer for the airline to confirm the reservation.
The time it takes for CheapOair to confirm your booking can vary depending on several factors, such as the type of travel arrangement you're making and the availability of the flight, hotel, or rental car. 
This might lead you to believe that you have booked your flight successfully and that it is the end of the procedure, but sometimes that might not be the case. 
Suppose you have yet to receive a confirmation from CheapOair within a reasonable time. In that case, you can contact their customer service for assistance. They will be able to provide you with more information about the status of your booking and help you resolve any issues that may be causing a delay in confirmation.
Does CheapOair Have Supportive Customer Service?
The customer service has an average performance. They try to assist indeed but also fail to produce the required solution sometimes.
CheapOair's quality of customer service can vary and may depend on several factors, such as the type of issue you're encountering and the time of day you're reaching out for support. 
Some customers have reported positive experiences with CheapOair's customer service. In contrast, others have reported negative experiences such as long wait times or difficulty resolving their issues.
Keep all the relevant information and booking details readily available when contacting customer service. This can help ensure your issue is resolved more quickly and efficiently.
It's worth noting that customer service availability can also vary based on the time of day and the current volume of requests. Hence, being patient and understanding is a good idea when reaching out for support.
Final Remarks
By now, you have gained quite a lot of knowledge regarding CheapOair. It will be easier for you to trust this online travel agency.
Let us have a summary of the article.
CheapOair is a legit website that allows you to book your trip without complications.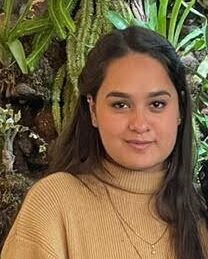 My name is Jeyn Dashner and I am the founder of WanderFever. I have worked as a travel journalist for many years, and exploring new places is my greatest pleasure in life.