While GoToGate is a legit company, they often take part in shady business practices such as changing the price of a flight at the last minute.
GoToGate is a travel company that provides an online platform for booking flights, hotels, and rental cars. They offer different airlines and routes to find the cheapest and quickest options for the customer. 
But if you read all the negative press about them that is dominating the travel internet, you would rightly raise questions about the brand's legitimacy.
In case you have these questions in your mind, this article is for you. I will mention all the particulars about GoToGate and briefly explain its reliability.
The article will cover the facts related to its degrading reputation. In addition, I will mention the possible scam alerts and guide you to improve your booking experience.
Is The Website GoToGate a Scam?
While GoToGate is not exactly a scam, it has tons of negative reviews on the internet.
GoToGate tries to provide bookings in extremely cheap amounts. Due to this, it fails to maintain the preferences you may have mentioned while booking.
You will end up paying extra as they do not have any other funds to cater to other services.
However, like any online travel agency, GoToGate has received positive and negative customer reviews. Some customers have reported good experiences with GoToGate, such as finding affordable flight options. 
While others have had negative experiences, such as difficulties with booking changes or customer service issues.
In my opinion, the best thing for you would be to carefully read the terms and conditions of any travel booking to understand restrictions, fees, or policies that may apply.
Why Does GoToGate Have Negative Reviews?
Reports of scams have been associated with travel booking websites, including GoToGate, which is the reason why it has negative reviews. 
Let me give you a scenario.
Let's say that you are on the GoToGate website.
You might book the flight with a particular airline. Still, upon receiving the itinerary, you might be surprised by a completely different airline you still need to pay for. On raising a dispute, they might even reject it and call the fees nonrefundable.
If you are paying extra charges to ensure your flight seating preferences are met, be aware, as they might end up with some random seat that you never asked for.
Such inconveniences are not even looked into after any complaint. 
Also, if you are paying additional charges to avail luggage space, you might be disappointed to reach the airport only to find that the agency did not pay for the allowance. You must double check with the airline to ensure that you are able to avail this facility.
Can You Get Your Money Back from GoToGate?
GoToGate, like many online travel agencies, theoretically has a cancellation and refund policy that outlines the conditions under which refunds are available. This policy may vary depending on the travel arrangement you made, the airline's policy, and other factors.
If you need to cancel your booking, it's essential to contact GoToGate as soon as possible to understand the terms of your booking and the process for obtaining a refund. The flight will only be officially cancelled if you have received their confirmation.
If a refund is available, GoToGate may require you to provide proof of the cancellation, such as a flight cancellation confirmation from the airline, to process the refund. Though they claim to provide a refund policy, you should be sure of their terms and conditions. 
The ability to get a refund from GoToGate will depend on several factors, such as the terms and conditions of your booking and the reason for the refund request. Some bookings may not be eligible for a full refund, and you may be charged a cancellation fee or other charges depending on the terms of your booking.
Though they claim to refund the money as soon as the airline transfers them the amount, many users have continually needed help receiving their refunds even though they are eligible to get one.
There are even cases where the users did not even cancel their bookings. Still, they received a cancellation mail stating some technical issue that was never resolved, and no refund was generated either.
Does GoToGate Have a Customer Care Service?
Yes, GoToGate does have a customer care service. The specific details of the customer care service, such as the hours of operation, the types of support offered, and the methods of contact, may vary depending on the country in which you are located.
You can contact GoToGate's customer care service through email, phone, or live chat. The company may assist with multiple issues, such as booking changes, flight cancellations, etc.
Suppose you have any questions or concerns about your booking or travel arrangements. In that case, I recommend contacting GoToGate's customer care service for assistance. They should be able to provide you with the information you need and help you resolve any issues.
The quality of GoToGate's customer care service can vary and may depend on factors such as the specific issue you are facing, the time of day or week you are contacting, and the representative you are speaking with.
Though some users have reported good experiences with the service, most customers, including myself, have had negative experiences, such as long wait times or unhelpful representatives.
Their representatives have a rude tone and avoid solving the concerns saying, "your matter has been escalated" or "we will get back to you soon."
At least that's what happened to me.
Who owns GoToGate?
Gotogate is part of Gotogate International, which Etraveli Group AB, the second-largest flight-centric online travel agent in Europe, owns. Mathias Hedlund became the CEO of Etraveli Group in 2014 but has been a board member since 2010. 
GoToGate is a travel booking platform that is based in Europe. The company operates in 72 countries and on six continents. The exact location of their headquarters is private on their website and in other publicly available sources. 
Final Remarks.
By now, you have some basic knowledge about GoToGate and its policies. Through this article, I tried to address all your doubts regarding the same.
Let us go through the article in brief.
In general, GoToGate can be used to make bookings, but it is not the most reliable travel agency in the business.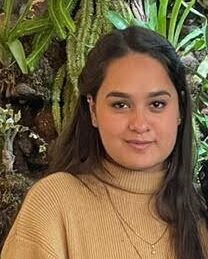 My name is Jeyn Dashner and I am the founder of WanderFever. I have worked as a travel journalist for many years, and exploring new places is my greatest pleasure in life.