Dave and Buster's has been famous for its games and fantastic food. However, many similar establishments offer some great deals at identical price points.
In this article, I will give you the deets on some top establishments which are similar. Hop on to know about places you can explore all sorts of games, along with eating great food.
Dave and Buster Alternatives
There are numerous places like Dave Buster's in and around the country, but the most prominent ones include Safe House, The One Up, and Up-Down.
You can visit these alternative arcade places if you are bored of going to Dave and Buster's.
Here is a small list of places similar to Dave and Buster's. I have also included their locations to help you find them near you. 
1. Safe House 
Safe House is a fantastic restaurant cum gaming place like Dave And Buster's. Located in the heart of Chicago City, this place is the dream destination of thrill seekers.
The restaurant is based on the theme of spy services, and all games are modeled on this idea. You will find a variety of secret missions complete with agents, traps, puzzles, and treasures.
It provides a fun and interactive space for all families and friend groups. All activities are entirely kid-friendly so that you can bring your munchkins along.
2. The One Up
The One Up is a fantastic bar and gaming arcade perfect for fans of Dave and Buster. This place is extraordinary because you get to play games for free.
One Up is in Los Angeles and has the perfect ambiance for a fun game night. However, this place is strictly for adults over 21 years of age. 
This restaurant and bar have a host of arcade machines that you can enjoy with your food. The best part of the deal is that you won't have to pay extra for their arcade games.
3. Up-Down
Up-Down is the top gaming destination in Minneapolis. And you know what is the best part – every game costs only 25 cents.
This restaurant and bar is an incredibly affordable option for arcade lovers on a budget. They have over 50 games, everything from old school Donkey Kong to newer virtual reality games.
They even have a life-sized Jenga set for people looking for some fun. Last but not least, they serve fantastic craft beer and possibly the best pizza in the city.
Can I Go To Dave And Buster's To Play Games?
Yes, Dave And Buster's is a great gaming place. If you want to avoid dining out at their restaurant, you can still enjoy their great games at a reasonable price.
Many people like going to Dave and Buster's for food since it is kid-friendly, and families like doing game nights that end with a hot meal from the restaurant. 
They have plenty of seating available for all kinds of people. Some are located in isolated places that are away from the noise of the gaming sections.
You can even opt for takeaway to enjoy the food at home. Try out their specials if you have a nice meal.
Do Dave And Buster Still Have Unlimited Play?
No, Dave And Buster's no longer has the unlimited play option for games. However, the offer may be back for a limited time in the summer.
Now, I know that the highlight of Dave And Buster's was their unlimited play option. However, you might be sad to hear that this deal is not available anymore. 
It does make sense because the rising prices have made it challenging to keep the unlimited play deal. Naturally, the establishment would choose to make profits and cut out less valuable offers.
There have been rumors about the offer being back for a limited time. However, it is difficult to confirm anything at this moment.
You can, however, enjoy a 50% off deal on limited games every Wednesday. This offer is present at all outlets of Dave and Buster's. 
All you have to do is visit the establishment and avail yourself of a power card from the reception. However, this offer does not include virtual reality games and photo booths.
Is There Dave And Buster's In The UK?
Yes, Dave and Buster's outlets exist in the United Kingdom. Their outlets are in Manchester, Birmingham, London, Bristol, etc.
Even though Dave and Buster's is an American company, it also has several establishments in the United Kingdom. They started their business in the country in the 90s and built many outlets.
It now has many outlets in the UK in almost all major cities. You can visit their website to find the exact location of all Dave And Buster's outlets.
Final Remarks 
As we reach the end of this article, I hope this information was helpful to you. I have included the top three gaming bars that I have personally visited and liked more than Dave and Buster's.
If you have missed anything from this article, here is a quick recap. 
Here are some of the places that are most similar to Dave and Buster's.
Safe House
The One Up
Up-Down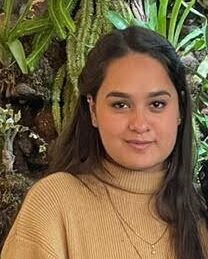 My name is Jeyn Dashner and I am the founder of WanderFever. I have worked as a travel journalist for many years, and exploring new places is my greatest pleasure in life.