Fremont Street is open 24 hours throughout the week. However, the viva vision digital display is available only from 6:00 pm to 2:00 am.
Everyone has heard about Fremont Street. It is the brightest spot in all of Las Vegas. 
It is the most lively place where you will find plenty of entertainment. The street is mainly known for its big digital display that covers the entire roof. 
Naturally, this place draws lots of crowds all day. However, there are some time schedules that you must follow when you come here.
If you are someone who is traveling to Las Vegas, this article is definitely for you. I have included everything you need to know about Fremont Street so that you can have a pleasant experience when you visit.
What Time Does Fremont Shut Down?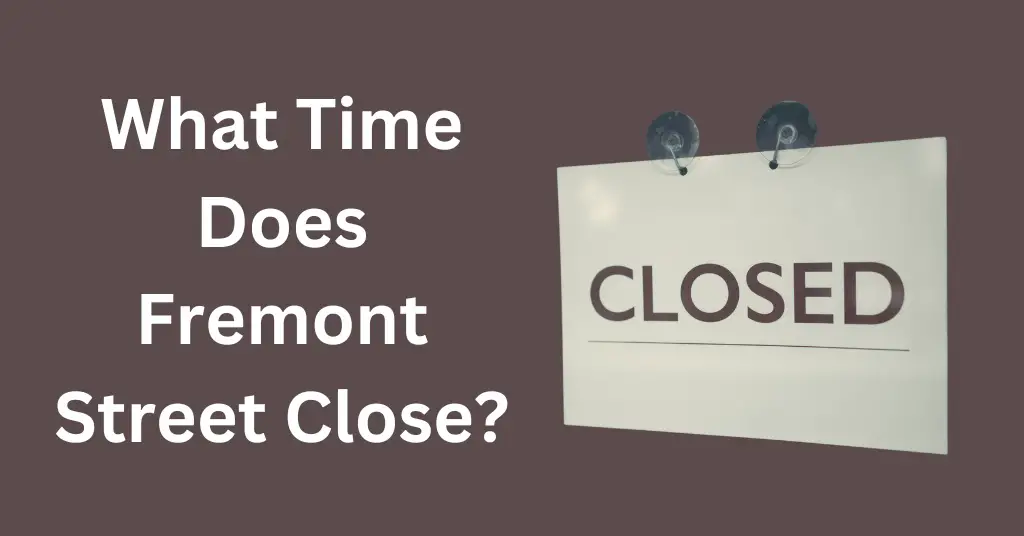 Fremont Street is open for people all day long. However, people under the age of 21 are not allowed here post 10 pm on weekdays and 12 am on weekends.
The Viva Vision display at Fremont Street is the biggest attraction of the place. This display is available only from 6:00 pm to 2:00 am daily.
However, Fremont Street retains its liveliness after the display has been closed for the day. The real fun begins here after midnight.
The street is lined with various shops, eateries, pubs, casinos, and hotels. This prime location in Las Vegas is a must-visit for tourists and vacationers.
If you are traveling far away, you need not worry. Fremont Street is open for all adults throughout the entire day. 
On weekends the street stays packed with people even into the wee hours of the morning. Weekdays find relatively fewer crowds, but the roads are rarely deserted.
Casinos are just one attraction of Fremont Street that stays open all day. You will find plenty of exciting activities here at any time of the day.
A quick tour of the casinos will reveal some fantastic sights you may not have seen before. For example, a room in Main Street Casino has tons of antiques for people to enjoy.
You will be surprised to find many rare goods you can't find elsewhere. Additionally, the Golden Nugget Casino has a stunning aquarium display that will wow you.
Their large and famous aquarium has plenty of fish and marine life, ranging from sharks to eels. You can spend some quality time among these beautiful sea creatures.
They even have a large tank under the hotel pool. These displays are open 24×7 and can be enjoyed anytime.
What Time Is Best For Fremont Street?
The best time to visit Fremont Street would be around 9–12 pm. This will give you plenty of time to watch the Viva display, visit casinos, and have the zipline experience. 
Fremont Street is in its full glory at night. After the sun goes down, the Street lights are up to their total capacity. 
From 6 pm onwards, the fantastic light display of Viva Vision commences. People start to fill the streets, and the real Las Vegas experience begins.
If you plan a tour of Fremont Street from 7 or 8 pm, you will have plenty of time to enjoy everything. You can spend a reasonable amount of time at Casinos and still catch a zipline ride before it closes for the day.
While Fremont Street remains open all day, this is the time when most people show up and add to the Vegas scene. If you want a complete experience of Fremont Street and Las Vegas, visit after 8 pm.
Is Fremont Street Kid-friendly At Night?
Fremont Street is different for kids, especially at night. There is also a curfew for people under 21 after 10 pm or midnight.
There are only a handful of activities that you can do with kids at Fremont Street. I suggest going to Las Vegas without your kids.
The environment here is not precisely suitable for a family outing, especially with toddlers or young teens. While older teens may or may not vibe with the place, it still needs to be better for bringing them along.
Additionally, curfews are in effect for people under 21, so you can only keep them out for a short time. Sure, there is an excellent toy store on Fremont Street.
However, I recommend you take your kids there before the sun sets for the day. While it's entirely your choice to bring kids, there is little you can do with them on Fremont Street. 
Is Fremont Street Better Than The Strip?
Yes, Fremont Street is much better than The Strip. It is way cheaper and even has good entertainment for a lesser price.
The Strip is the most popular neighborhood in Las Vegas. Naturally, the prices here are excessive. 
Everything from hotels to food and activities is much more expensive at The Strip. On the other hand, Fremont Street offers all these activities for a much lower cost.
In these parts, you will find plenty of good hotels and casinos like Golden Nugget and Main Street. The food available here is also super cheap as compared to The Strip.
People tend to get excited about The Strip much more than Fremont Street. However, Fremont Street is just as good, if not better.
Final Remarks 
I hope I have helped you with all your doubts about Fremont Street. Stay over in this area to enjoy it thoroughly. 
Since Fremont Street is also much cheaper than The Strip, you will be better off staying here instead. You will also end up saving some cash for your slot machines.
If you have missed anything so far, here is a quick recap.
Fremont Street is open 24 hours a day for people above 21. However, the Viva Vision and Zipline activity only rremains open from 6 pm to 2 am.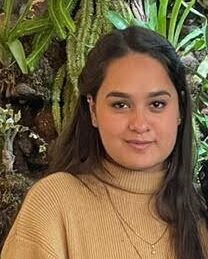 My name is Jeyn Dashner and I am the founder of WanderFever. I have worked as a travel journalist for many years, and exploring new places is my greatest pleasure in life.