Bars in San Diego stay open till 2 am. However, some bars tend to close around midnight.
San Diego is a beautiful city located on the coast of California. The town is famous for its rich nightlife that draws many tourists.
You will be familiar with the city's club culture, which is famous all over the country. People come here to have a fun vacation with friends and family.
However, your vacation may flop if you cannot go pub-hopping in San Diego. Like other places in California, San Diego bars and pubs close at night.
If you plan a trip to San Diego anytime soon, you need to know about these restrictions. In this article, I will tell you everything about clubbing in San Diego.
When Do Bars Close In San Diego?
In San Diego, most bars stay open till 2 am. However, the last call for alcohol varies from place to place.
Everyone knows that it's always a party mood in San Diego. The first thing that may come to your mind is a Vegas-like ambiance that lasts all night.
However, this is not the case. Pubs and bars in San Diego follow strict timings for opening and closing.
By law, they are bound to close after midnight. While some bars choose to close at midnight, most bars stay open till 2 am.
The liquor laws in San Diego restrict bars and pubs from serving alcohol up to 2 am. These rules have been set in stone and cannot be bypassed.
Liquor laws in California are made this way so that people don't drink and drive late at night. Additionally, people tend to have some pretty heated brawls in public when they stay back to drink.
Now, you should also know that these bars' last call is different. Some pubs may choose to stay open till early morning.
However, they will positively stop serving alcohol after 2 am. You can easily walk into a restaurant or bar for their food and non-alcoholic beverages. 
To have a whole experience of San Diego, I suggest you start club-hopping as early as possible. You should set out on your mission by 8 pm.
Also, make sure you have a dedicated driver who won't be drinking at these sprees. It would be better to catch a cab if all your friends drink with you.
What Time Is The Last Call In San Diego?
The last call in San Diego is usually around 1:30 am past midnight. Since they can't serve alcohol after 2 am, the previous call will be sometime before that.
Now, the last call for alcohol usually varies from place to place. Most places will announce their last call just before 2 am.
The last call will come sooner than 2 am so people can place their last orders before the bars close. This also gives the bartender plenty of time to make the drinks and close the bar on time.
Since the last call of bars depends from place to place, you need to call them beforehand. They will tell you when they take the last orders for their bar.
If you have a massive order for the last call, I suggest placing your order before your drinks are done. It will be easier for the bartender to prepare your order.
The last call for food may extend beyond 2 am. However, this, too, depends on the bar or pun, so you need to call them beforehand. 
Does San Diego Have Good Nightlife?
San Diego is famous for its fantastic nightlife, well-known all over the USA. The Gaslamp Quarter has many bars and pubs that are popular in the county.
It can be easily said that San Diego has one of the best nightlife experiences in the USA. While it can't beat Las Vegas, it follows closely with Atlantic City. 
The best thing about San Diego is that it is cheaper than Las Vegas. If you want a fantastic Vegas experience without the hefty price tag, you should visit San Diego. 
Is Drinking In Public Illegal In San Diego?
Public drinking is illegal in San Diego. You can only drink alcohol in licensed areas and private spaces with permission. 
Many people often claim that drinking in public is legal in San Diego. However, that is not the case at all.
You cannot drink alcohol in public in San Diego. Even carrying around opened containers is punishable by law.
Of course, you can drink alcohol at bars and pubs, but strolling around the city with alcohol is prohibited. It would be best if you did not try to sneak and drink alcohol on the street.
If the police catch you, punishment is inevitable. You will be fined and even jailed, depending on the circumstances. 
Drunk driving is also punishable by law. Therefore, you should also ensure not to carry open alcohol in your car.
If your hotel allows you to drink alcohol on the premises, you can do so. You can also buy alcohol from stores and enjoy them in your apartment or room.
Final Remarks 
I hope this article has been helpful to you. I have shared everything I know about San Diego to help you plan a tour better.
You should visit the city if the clubbing scene attracts you. You will find plenty of bars and clubs suited to your tastes.
If you have missed anything from this article, here is a quick recap.
Bars in San Diego stay open till 2 am. However, the last call for alcohol may come around 1:00 or 1:30 am.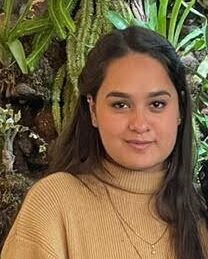 My name is Jeyn Dashner and I am the founder of WanderFever. I have worked as a travel journalist for many years, and exploring new places is my greatest pleasure in life.