Usually, the clubs and bars on Bourbon Street close at 2 am in the night from Monday to Thursday and at 3 am on Friday and Saturday. New Orleans drinking laws dictate that the physical doors to bars and clubs must remain closed after 3 am.
Bourbon Street is a historic street in the heart of the French Quarter of New Orleans and often embodies the life of a party town for tourists. Located in the heart of the liveliest and the wildest boulevard, it is always bustling with the rhythmic sounds of jazz, country western, Dixieland, and sultry blues.
But what time does Bourbon Street close? If so, why do they close the bars and clubs so early, and if Bourbon Street parties every night?
This is what we will be covering in this article. We will also look for tips if you are going to Bourbon Street and wish to do something after the bars and clubs on the street close.
What Time Does Bourbon Street Close?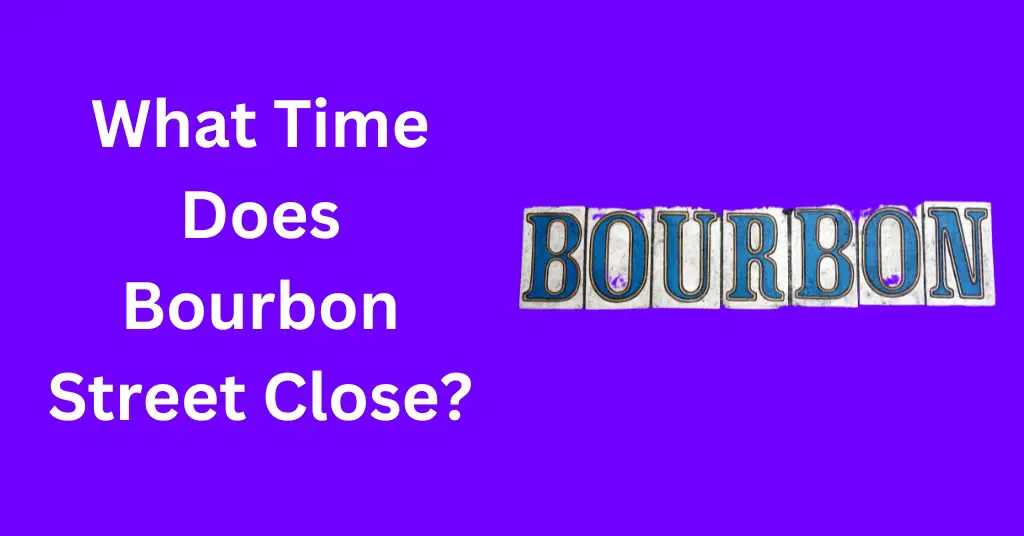 The clubs and bars on Bourbon Street usually close by 2 am from Monday to Friday.
Bourbon Street is famous for its party-town lifestyle, primarily because of the open-door policies. This allows the local people and tourists to spill in and out of the bars all day long and, often, party in the streets because of the overcrowded clubs.
However, with the recent legislation passed by the city council, there was seen as a need to close bars at a particular time after midnight. Eventually, legislation passed for closing the bars at 2 am on a weekday and 3 am on weekends.
However, the bars can remain open 24 hours a day, as they did before. The only difference is that the physical doors remain closed after 3 am for consumption within the premises.
Sellers with legal licenses are allowed sale and distribution of alcohol or alcoholic beverages at all times of the day.
Alcoholic beverages, as defined by Louisiana State Legislature, are beer, distilled spirits, and wine containing one-half of one percent or more alcohol by volume. 
The unlawful sale, purchase, and possession of alcoholic beverages of Louisiana State Laws state that:
Beer includes ale, lager, porter, stout, sake, and other alike fermented liquids brewed or created from malt wholly, in part, or any substitute. Distilled spirits include alcohol, ethanol, or wine in any form, including all dilutions and mixtures.
The possession of any alcoholic beverage for any reason, including consumption, on any street, highway, waterway, or public place, including a club that is de facto open to the public.
The sale, handling, transport, or service in dispensing of any alcoholic beverage according to lawful ownership of an establishment or legal employment of a person under twenty-one years of age by a duly licensed manufacturer, wholesaler, or retailer of beverage alcohol.
In fact, until recently, public drinking was not even allowed in New Orleans. Open Container Law clearly stated that an open container was only allowed in cars and not publicly.
Now, it is legal to walk outside while holding an open container of alcohol. This is why you can see hundreds of tourists drinking outside the crowded bars and clubs on Bourbon Street till late.
Does Bourbon Street Party Every Night?
Yes, Bourbon Street is as lively as it gets every night of the week because of all-day open bars.
Bourbon Street is one of the liveliest and wildest streets in New Orleans, and nobody ever goes to rest all week long.
You can hop from cocktails in an old hip dive bar to beers in a debaucherous bar. The place is filled to the brim with people, and lots of drinking and entertainment are involved.
There are numerous breweries and bars where you can enjoy all sorts of drinks in all kinds of settings.
Since bars can now remain open for 24 hours, people often indulge themselves there, even at odd times. Sometimes, it gets loud, even early in the morning, and there have been reports of police being called over.
In 2018, an ordinance was proposed that limited sound on Bourbon Street between 7 am and 10 pm to 87 decibels. Later in the night, this increased to 92 decibels, from 10 pm to 7 am.
What Is There To Do Around Bourbon Street After Midnight?
Following is a list of a few things you could do on Bourbon Street after midnight.
1. Karaoke at Kajun's Pub
This divey, no-frills karaoke bar on Saint Claude Avenue stays open 24 hours a day and offers a wide selection of songs.
The bar in the back is the perfect place to hang out if you are dragged out by your friends or are too shy to indulge in some song therapy.
2. Movie at Prytania Theatre
Prytania Theatre is the oldest movie theatre in New Orleans, and it opened in 1914.
During the daytime, it hosts new releases. However, midnights are for cult classics unless it is privately booked.
3. Join a Ghost Tour
New Orleans's ghost history could be more memorable, but you can join one of the ghost tour guide groups around the French Quarter.
You will be spooked by the end of the night or in awe of the local architecture shown by these knowledgeable guides.
4. Visit Rook Cafe
A quaint little coffee shop such as Rook Cafe in the trendy Freret neighborhood is the perfect nook for late nights if you do not want to go out and get drunk.
You can settle in a little corner and function on coffee for the rest of the night, peacefully reading or enjoying the view.
5. Bayou Wine Garden
One of the finest and most famous wine gardens of New Orleans, Bayou offers an extensive selection of wine and cheese plates. 
Attached is a picturesque courtyard where you can spend your Friday evening peacefully.
What Time Does Bourbon Street Open?
Most shops on Bourbon Street open at 10 am every day.
While the closing hours of most shops vary, they usually open at 10 am every morning, without fail. This happens on Bourbon Street, French Quarter, and in the neighborhood.
Final Remarks
There was not much information about the time Bourbon Street closed. In this article, I tackled that by creating a definitive guide on the subject.
Here's a quick recap.
What time does Bourbon Street close? Usually, the clubs and bars on Bourbon Street close at 2 am in the night from Monday to Thursday and at 3 am on Friday and Saturday. New Orleans drinking laws dictate that the physical doors to bars and clubs must remain closed after 3 am.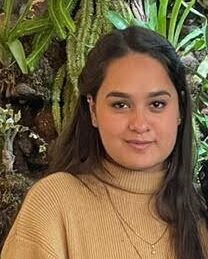 My name is Jeyn Dashner and I am the founder of WanderFever. I have worked as a travel journalist for many years, and exploring new places is my greatest pleasure in life.