Dallas-Fort Worth airport has a designated pickup spot for each terminal for folks planning to receive someone. These areas have taxis, shuttles, ride-sharing options, and regular pickup by friends and family. 
The airport is one of the largest in the country and has five separate terminals spread out over a massive area. Dallas-Fort Worth airport is 20 and 24 miles from Dallas and Fort Worth, respectively. 
This is quite a distance, and people often choose to pick up their friends and family arriving at the airport. But it can get quite confusing between the five terminals, how they're laid out, the sheer number of flights, and the traffic. 
This article will simplify the process of receiving someone at the Dallas-Fort Worth airport. We'll cover the time taken, cost, and general terminal information at this massive airport. 
How To Receive Someone At Dallas-Fort Worth (DFW) Airport?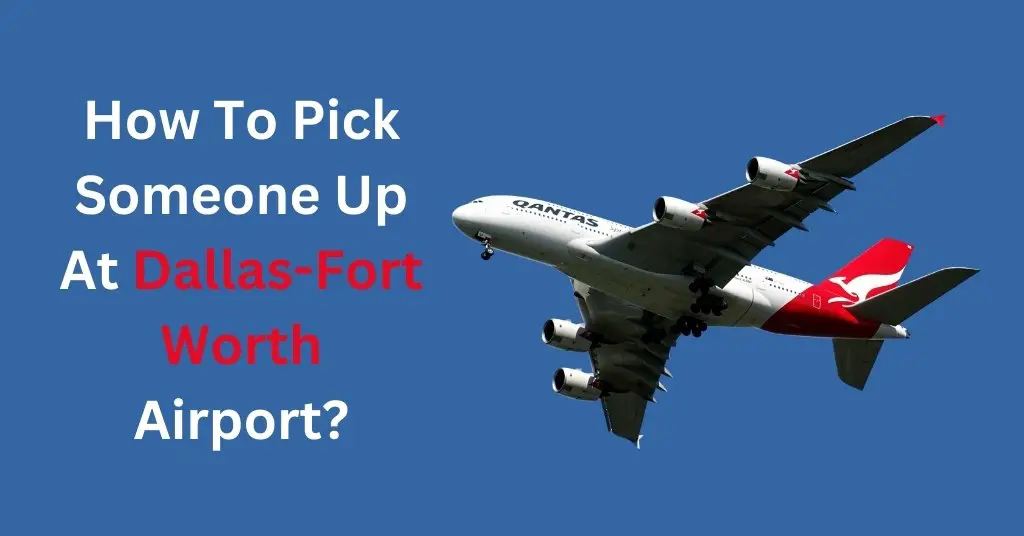 The most convenient method to receive someone at DFW is to look for one of the two free temporary parking spots at the airport. 
The North Cell Phone and South Cell Phone Lots are located on the north and south sides of the airport, respectively. These two combined have over 100 parking spots. 
These free parking spaces allow a wait time of 2 hours, which is more than enough for you to receive the person. 
These two lots are for personal vehicles, and no commercial ones are allowed. The one caveat is that you cannot leave your car unattended. 
This is still better than circling the airport while waiting for the person. It also keeps you out of the traffic. 
If you expect the wait time to be longer than 2 hours, you can always look for cheap off-site parking only minutes away from the airport. 
Once you've parked your car, head to the baggage claim area. This is where you will be able to receive the person you are waiting for. 
Another method is to drive up to the designated pickup area assigned to each terminal. Be sure to confirm which airport you're supposed to visit before traveling as DFW has 5 of them, A to E. 
Also, you cannot expect to wait here with your vehicle for a long time. So, plan your drive following the flight arrival timings. 
How Much Time Does It Take To Pick Someone Up At DFW? 
The distance between Dallas and Fort Worth from DFW is 20 and 24 miles; the pickup could take between 1 and 2 hours. 
This depends on the traffic conditions, flight delays, if any, and the congestion at the airport itself. On average, however, it should take 1-2 hours. 
It's advisable to track the flight while it's in the air to account for any delays. Then add to this the time between the plane landing and the passenger reaching the pickup point. 
This can be anywhere between 15 and 45 minutes. Considering all this, it's advisable to reach the airport just before the plane is about to land. 
Park your vehicle at one of the free cell phone lots that allow you two free hours. Wait in the car until you hear from the person you're there to pick up. 
After they've collected their baggage, leave the parking lot and head for the pickup point to coordinate everything perfectly. Also, ensure which terminal they arrive at as this saves a lot of time. 
Do You Have To Pay To Pick Someone Up At DFW? 
Like many airports, DFW also has tiered fees for vehicles entering the airport, both personal and commercial. These fees usually have to do with the time spent at the airport. 
It includes the toll for the road that connects all of DFW's terminals, called International Parkway. There's no fee for entrance, but you will hit a toll booth while exiting, and you will be charged based on how much time you spend at the airport. 
Toll Rates For The International Parkway At DFW : 
| | |
| --- | --- |
| Time spent | Toll prices |
| 0 – 8 mins | $6.00 |
| 8 – 30 mins | $2.00 |
| 30 mins – 2 hrs. | $3.00 |
| 2 – 4 hrs. | $9.00 |
| 4 – 6 hrs. | $10.00 |
| 6 – 24 hrs. | $27.00 |
You can also pre-pay this fee and save up to receive 50% on the total amount. 
There are also fees applicable at DFW airport for overnight parking : 
Express Parking
| | |
| --- | --- |
| Duration | Parking fee |
| 0-2 hrs. | $2  |
| 2-4 hrs. | $3 |
| 4-6 hrs. | $4 |
| 6-24 hrs. | $12 (Uncovered),$15 (Covered) |
Remote Parking 
| | |
| --- | --- |
| Duration | Parking fee |
| 0-2 hrs. | $1 |
| 2-4 hrs. | $2 |
| 4-6 hrs. | $3 |
| 6-24 hrs. | $10 |
Dallas-Fort Worth Airport Terminals Guide
DFW is one of the largest airports in the country, with five terminals and hosting close to 63 million passengers annually in 2021. The terminals are divided based on domestic and international flights. 
The airport's central location makes it ideal for traveling anywhere around the country. DFW, a hub for American Airlines, serves over 180 domestic and 60 international destinations. 
Here's how the five terminals handle the air traffic at DFW airport : 
1. Terminals A, B, C
Terminals A, B, and C are reserved exclusively for American Airlines. They have 26, 45, and 28 gates, respectively, and handle domestic flights only. 
2. Terminal D
Terminal D is the international terminal at DFW airport but also serves domestic destinations. It has 28 gates. 
3. Terminal E
Terminal E handles domestic and international flights but only to and from Canada. It, too, has 28 gates. 
All five terminals are connected through a train network called Skylink that operates on a circular route. The time taken to travel between the farthest stations is just 9 mins.
Final Remarks
In this article, we covered the process of picking someone up at DFW airport and the charges associated with that. 
We also looked at terminals and which ones serve domestic and international flights. Let's recap. 
The most convenient way to receive someone at DFW airport is through cell phone lots. You can also time your journey and go directly to the designated pickup points at each terminal.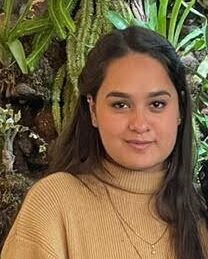 My name is Jeyn Dashner and I am the founder of WanderFever. I have worked as a travel journalist for many years, and exploring new places is my greatest pleasure in life.