Evolution Travel is a travel company that offers various travel services and products, including cruises, resorts, and vacation packages.
Since 2000, Evolution Travel has been operating online, making it the foremost travel agency and tour operator to work on the cloud, separate from other web-based software.
But is it safe to book a trip using Evolution Travel?
That's what I will be covering in this article. I will be talking about the working and the different features of Evolution Travel. Besides its legitimacy, I will discuss its policies to help you plan your travel better.
Is Evolution Travel A Scam?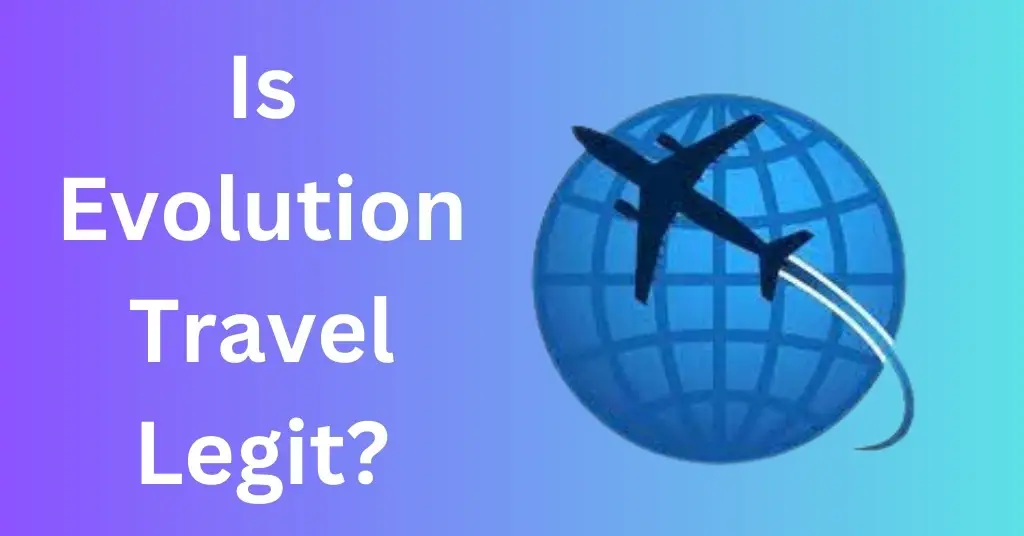 Evolution Travel is NOT a scam. It is a registered travel agency and a member of the International Air Transport Association (IATA), a trade association representing airlines worldwide.
Evolution Travel's website allows booking travel-related services like flights and vacation packages. They have been in business since 2000 and have grown gradually.
Users can search for and select travel options based on their preferences. The website provides information on pricing, availability, and itinerary details. There are two Evolution Travel agencies, one in Miami, and the other in Malta, Europe.
Once the user selects their travel options, they can make a reservation and pay through the website's secure payment gateway. The website provides customer support through a contact form, email, or phone number.
The website is user-friendly, and booking with Evolution Travel has always been hassle-free for me.
How Does Evolution Travel Work?
Evolution Travel's website operates as an online platform that offers a range of travel services to customers.
The website is designed to help customers book their trips easily without much uncertainty. Evolution Travel is an intermediary between travelers and travel suppliers.
Here is a general overview of how it works.
1. Search for travel options
The website allows users to search for travel options, including flights, hotels, car rentals, and vacation packages, based on their preferred travel dates, destinations, and other criteria.
They offer two main types of services – leisure travel and corporate travel. Leisure travel involves helping individuals or groups plan vacations, honeymoons, family reunions, and other personal trips.
Corporate travel involves assisting companies with arranging business travel for their employees, including flights, hotels, and car rentals.
2. Compare options
Once the user has entered their travel information, it displays a list of available options from various travel providers. Users can compare prices, availability, and other details to make an informed decision.
3. Book travel services
Users can book their chosen travel services directly through the website. The website provides a secure payment gateway to facilitate online payments. Users can receive confirmation of their bookings via email or through their online account.
4. Access customer support
Evolution Travel's website also provides customer support through various channels, including email, phone, and a contact form. Customers can contact the company with any questions, concerns, or issues related to their bookings.
I have had a great experience with their customer service. I got to talk to an actual human 🧔‍♂️ rather than a robot 🤖, and that's good enough for me.
How To Book Your Trip Using Evolution Travel?
It's straightforward and fully secure to make a reservation for your journey through Evolution Travel. Once you've submitted an inquiry, your designated online travel consultant will contact you.
The consultant will contact you by email or telephone based on your preference. They will look to personalize your quote and proceed with the booking if the offer suits you.
You will then receive an email with details and the appropriate payment methods. Once the payment balance has been received, you will be sent your travel documents via email or first-class post, usually on the Tuesday preceding your departure.
The records are sent at least one day before your departure for last-minute offers.
There are different methods you can choose for payment as per your preference. You can pay through the following options available.
Payment Method
Via
Details 
Credit Card
Mastercard, Visa, American Express, China UnionPay, Discover & Diners, and Japan Credit Bureau
You will receive a link to a secure server integrated with SSL3 and SHTTP technology that guarantees maximum data security and immediate booking confirmation.
Instant SEPA Transfer
Beneficiary: Evolution Travel Ltd
IBAN: LT593740020000001181
BIC: CNUALT21XXX
Circuit: Sepa Instant
Bank: UAB ConnectPay
Transfer made with the SEPA Instant circuit arrives in real-time and allows immediate confirmation.
SEPA Transfer
Beneficiary: Evolution Travel Ltd
IBAN: LT413110090453312110
BIC: MNNELT21XXX
Circuit: SEPA
Bank: UAB Maneuver LT
With the ordinary SEPA circuit, it takes a few days for the amount to be credited. You may use it for balance payments for bookings already confirmed.
Cryptocurrencies
BTC – BitcoinETH – EthereumDASH – Dash
The company also accepts payments through the mentioned cryptocurrencies.
What Is The Cancellation Policy Of Evolution Travel?
It is possible to change or cancel a reservation by sending an email request. Your consultant will check the requirements and, if necessary, will inform you of any additional costs.
To cancel a reservation, you must send your cancellation request to your travel consultant before departure. You may also send them a fax stating the reasons for your cancellation.
A penalty fee might be charged according to the promoter's general conditions of sale. If you need to change a reservation, contact the concerned consultant via email.
After sending a request for information, the consultant will contact you by email or telephone to customize your trip according to your specific needs and to complete your reservation again.
You will then receive your travel contract containing all your booking details and the general conditions of sale. Some additional charges may be applied in some cases, depending on your preference.
How To Contact Evolution Travel?
Evolution Travel USA Inc. is located in Florida, United States of America. You may reach them by post at the address 1000 5th Street, Suite #200, Miami Beach, Florida, USA.
Here is a table displaying the contact information of Evolution Travel and the different methods by which you can connect to them.
Final Remarks
In this article, I shared my experience booking through Evolution Travel, and explained how it is a legitimate website and not a scam.
Let us have a quick recap of the article.
Evolution Travel is a legitimate travel agency that allows one to plan and book their trip online.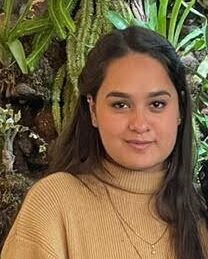 My name is Jeyn Dashner and I am the founder of WanderFever. I have worked as a travel journalist for many years, and exploring new places is my greatest pleasure in life.