No, Denny's restaurants generally do not serve alcohol.
Denny's has been a great place to dine out for over 65 years, bringing individuals together over delectable cuisine. But families going there might wonder if they serve alcohol or not. By asking this question, people are basically asking if Denny's is a family-friendly restaurant or not.
In this article, I will cover all these questions, along with the age restrictions at Denny's. In addition, I will delve into the topic of the age restrictions at Denny's.
Is Alcohol Served At Denny's?
Most Denny's restaurants have no bar or liquor license, and thus they do not serve alcoholic beverages. However, some franchisee-owned outlets may have their own liquor license, and they will be able to sell alcohol.
There are two types of Denny's – corporate-owned and franchisee-owned. While the corporate ones do not have a liqour license, the franchise stores have the right to acquire a liquor license on their own, without the need to inform Denny's management.
But it is not very easy to acquire a liquor license. Therefore, most Denny's locations you go to will not serve alcohol.
Denny's might appeal to you if you plan a small family gathering or a feast with your close friends. If you need to arrange a small meeting with your colleagues, you can do so over a good meal here. Their menu has a variety of items, and it is regularly updated.
What is Denny's Alcohol Policy?
Denny's does not serve alcohol and therefore has no alcohol policy. Though Denny's is a family-oriented restaurant chain, very selected locations have the availability of alcoholic drinks. 
Denny's restaurants are designed to be family-friendly and cater to customers of all ages. Usually, they do not sell alcoholic beverages or allow customers to bring their alcohol onto the premises.
There is no generalized alcohol policy at Denny's. The location, local authorities, and franchise owners influence it.
Denny's remains open 24/7, and they serve people even after midnight. Some stores have an alcohol license and offer liquor to their customers.
These stores' guidelines must be clarified and mentioned on their official website. It is best to visit the store near you and check with them to know their policies specifically.
Age Restrictions At Denny's
Denny's does not have strict age restrictions for customers during regular dining hours. However, some locations may restrict children from dining without adult supervision after a specific time of day.
Denny's provides a kid-safe environment with a menu that caters to all age groups.
However, minors should not be left alone and should be under adult supervision, especially during the evening hours. Some locations may not allow minors to dine after a certain time of day due to local liquor licensing laws.
A Look At Denny's Menu
Denny's is a family-oriented restaurant that serves breakfast, lunch, and dinner items, including burgers, sandwiches, salads, and pancakes.
Here is a sample table of some popular items from Denny's menu
| | | |
| --- | --- | --- |
| Category | Menu Items | Price Range |
| Breakfast | Grand Slam Breakfast | $7.99 – $10.99 |
| | Belgian Waffle Slam | $9.99 – $11.99 |
| | Lumberjack Slam | $9.99 – $11.99 |
| | Build Your Own Grand Slam | $7.99 – $10.99 |
| | Fit Slam | $8.99 – $10.99 |
| Appetizers | Mozzarella Cheese Sticks | $6.49 |
| | Chicken Strips | $8.99 |
| | Loaded Nacho Tots | $8.49 |
| | Bacon Cheddar Tots | $4.99 |
| | Onion Rings | $4.99 |
| Burgers | Bacon Avocado Cheeseburger | $10.29 |
| | Double Cheeseburger | $8.99 |
| | The Super Bird | $9.79 |
| | Classic Burger | $7.99 |
| Sandwiches | Club Sandwich | $9.99 |
| | Prime Rib Philly Melt | $10.99 |
| | Chicken Bacon Swiss Sandwich | $9.99 |
| | Spicy Sriracha Chicken | $9.99 |
| Salads | Cranberry Apple Chicken Salad | $10.49 |
| | Chicken Caesar Salad | $9.99 |
| | Prime Rib Cobb Salad | $11.49 |
| | Fried Chicken Strips & Tossed Salad | $9.99 |
| Desserts | New York Style Cheesecake | $4.99 |
| | Banana Split | $4.99 |
| | Caramel Apple Pie Crisp | $4.99 |
| | Double Berry Banana Pancake Breakfast | $10.99 |
| | Build Your Own Sundae | $4.99 |
Denny's also offers a variety of menu options for those with specific dietary needs, such as gluten-free and vegetarian options. Additionally, they frequently update their menu with seasonal items and limited-time offers.
Special Deals At Denny's
Denny's does not have a traditional happy hour but offers special deals and promotions throughout the year. They also offer a loyalty program called Denny's Rewards.
Everyone loves special deals, and Denny's knows it. Some of their current deals include the following.
1. Super Slam 
This limited-time offer includes two pancakes, two bacon strips, two sausage links, and two eggs, for $6.99.
2. $2, $4, $6, $8 Value Menu
This menu includes items priced at $2, $4, $6, or $8, including pancakes, cheeseburgers, and chicken strips.
3. Kids Eat Free
This promotion allows kids to eat free by purchasing an adult entrée. This deal is available for a limited time on Tuesdays from 4 pm to 10 pm.
In addition to these deals, Denny's also offers a loyalty program called Denny's Rewards. Customers can earn points for purchases and receive exclusive offers and discounts. Customers can sign up for Denny's Rewards through Denny's mobile app or on their website.
It's worth checking Denny's website or social media pages for current promotions and deals, as they may change or vary by location.
What Are The Locations Of Denny's That Serve Alcohol?
Denny's locations that offer alcoholic drinks may vary depending on local laws and regulations and franchise owners. 
Some Denny's restaurants are corporately owned and won't serve alcohol. Other Denny's are franchised and can get a liquor license.
The corporate-owned Denny's wants to avoid getting an alcohol license to prevent hassle and keep the environment family-friendly 24/7. Denny's California stores do not have any alcohol service.
On the other hand, if you visit Denny's in Seattle, you will be offered a range of alcoholic drinks. The locations where alcohol is served might be confusing as they do not mention the glasses on their website.
Final Remarks
In this article, I covered the alcohol policies of Denny's and the associated age restrictions.
If you have missed anything from this article, here is a quick recap.
Denny's has no official or generalized policy of serving alcohol to customers. However, there are specific locations that do offer liquor based on local laws and franchise contracts.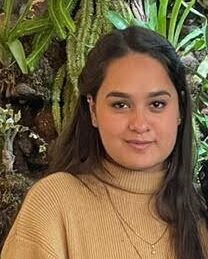 My name is Jeyn Dashner and I am the founder of WanderFever. I have worked as a travel journalist for many years, and exploring new places is my greatest pleasure in life.