A Rodeo will usually last for about 2 hours or so. However, the exact duration will depend on factors like re-rides.
Rodeos are enjoyable events that combine adventure and entertainment in one place. They are especially popular in the South, and attract much larger crowds in places like Texas.
When going to a rodeo, you must be extra prepared to make the most of the event. Knowing the event rules and features is essential even if you are not participating. 
In this article, I have provided all the information on rodeos and what you can expect. Read on to learn more about this exciting entertainment sport.
How Long Is A Typical Rodeo?
A typical rodeo can last somewhere between 2 to 2.5 hours. However, the total number of re-runs and other events can extend the time of a rodeo.
Bull riding shows are more than just a sport for people. It highlights a definite way of life in ranches and farms worldwide. They provide cowboys with the ultimate platform to showcase their skills and earn rewards. They also get to market their skills and look for unique opportunities to work with others.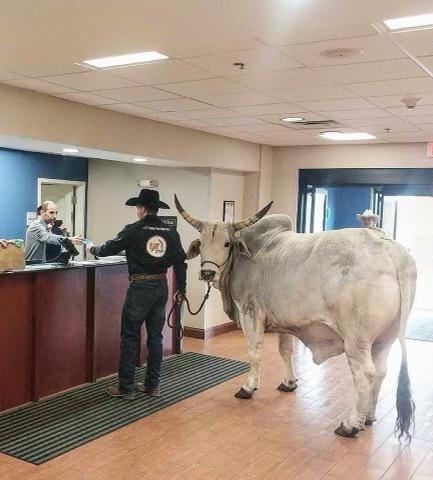 In most cases, the time for a rodeo is limited to 2 hours. However, some rodeos last for days at an end and go on for well over 2 hours.
It's important to consider that weather can also play a role in the length of regional and amateur rodeos. I've attended events where rain or extreme heat has caused delays or changes in the schedule, which ultimately affected the timing and flow of the rodeo.
Timed Events
In my experience, timed events in rodeos tend to be shorter in duration compared to other events. This is because they focus on speed and precision. One of the most popular timed events is calf roping where cowboys and cowgirls must rope a calf as quickly as possible. Most breakaway runs last between 2 and 4 seconds. If the contestant doesn't give the calf a proper head start or makes an illegal catch, they may receive penalties or a no-time result.
Another timed event that I've witnessed is team roping. In this event, two riders work together to catch a steer with each rider roping a different part of the animal. Speed is crucial in this event as well, with the best teams usually finishing their runs in around 5 to 7 seconds.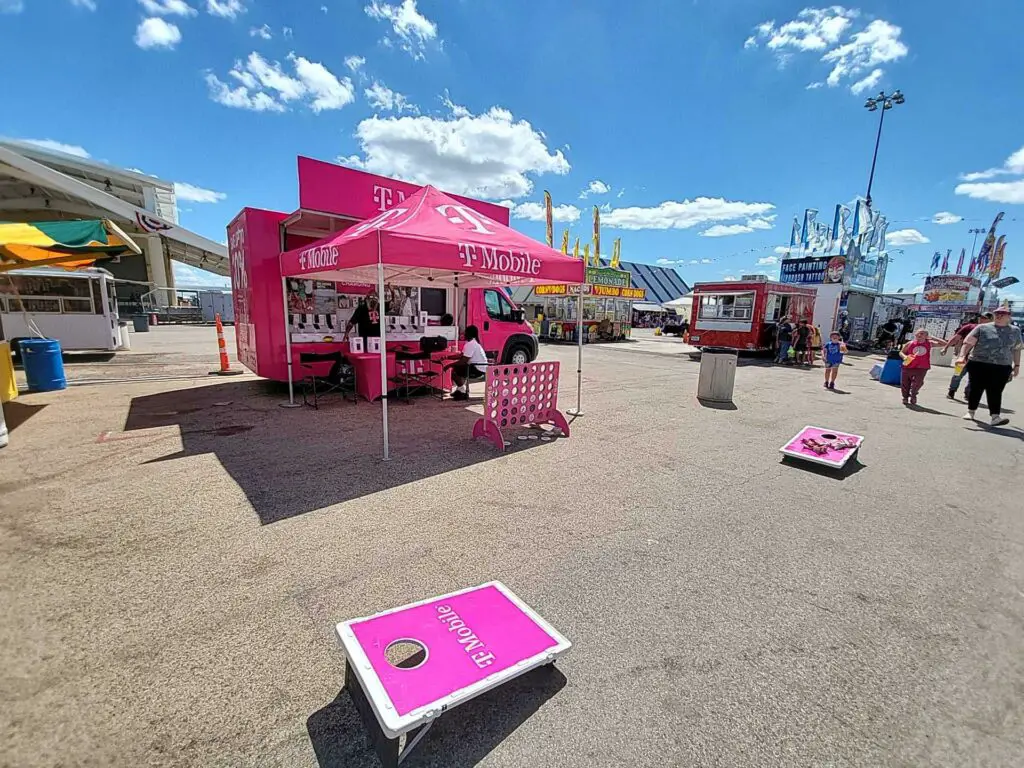 Roughstock Events
On the other hand, roughstock events such as saddle bronc, bareback, and bull riding are more focused on the contestant's ability to stay on a bucking animal for as long as possible. To score, the cowboy must stay on the animal for at least eight seconds while holding on with just one hand. The contestant's score is based on both their performance and the animal's performance.
Although lasting only eight seconds, these events can feel like an eternity for the cowboys and often present thrilling and edge-of-the-seat moments for the audience. There are also rodeos such as the National Western Stock Show which host multiple rodeo performances, with each event consisting of around 80 contestants from the United States and Canada.
Given the nature of these events, it's difficult for me to pinpoint an exact duration for an entire rodeo. However, with individual events lasting from just a few seconds (timed events) to a maximum of eight seconds (roughstock events), and considering the number of events in a rodeo, you can expect the entire event to last a few hours, depending on the number of contestants and other factors such as breaks and entertainment in between events.
Factors Affecting Rodeo Duration
There are two major factors that affect the duration of a rodeo.
Number of Participants
The most important factor affecting the duration of a rodeo is the number of participants. With more cowboys and cowgirls competing in various events, it can take longer for the rodeo to finish.
Some large rodeos may have many contestants, while smaller, local rodeos may have a more limited number of participants. The more participants there are, the longer it usually takes for each event to be completed.
Event Organization
Another factor that can impact the length of a rodeo is how well it is organized. A well-organized rodeo will have a schedule in place to ensure that events run smoothly and efficiently. This can include having a specific order for each event, ensuring that all equipment and animals are ready, and minimizing any downtime between events. A poorly organized rodeo may experience delays, which can significantly extend the rodeo's duration.
For example, when I attended a rodeo at the Fort Worth Stockyards, it lasted for a couple of hours. The event was well-organized, and I had the opportunity to sit up close to the action, allowing me to fully appreciate the skills of the participants.
How Long Does The Rodeo In Fort Worth Last?
The Fort Worth Stock Show & Rodeo lasts for a whopping 23 days. It is the longest rodeo and provides the ultimate Western life experience anywhere in the country.
Now, this might be pretty shocking for many people to know that the Fort Worth rodeo lasts almost a month. We know that typically rodeos are supposed to last for only two hours.
However, bull riding is one of many sports of the Fort Worth Stock Show and Rodeo. These other sports also take up a lot of time, increasing the length of the rodeo.
What Is The Longest Rodeo In The World?
| | |
| --- | --- |
| Rodeos | Days |
| Fort Worth Stock Show and Rodeo  | 23 |
| Houston Livestock Show and Rodeo | 20 |
| Wrangler National Finals Rodeo | 10 |
| Cheyenne Frontier Days | 10 |
The Fort Worth Stock Show and Rodeo is the longest rodeo in the world. It is hosted in Texas for 23 days.
This rodeo is entirely different from what we know as standard rodeos. It is a big farm show and also comes with a carnival.
Additionally, it has a lot of kid-friendly activities, unlike usual rodeos. You can join in on the fun with your family and kids.
Final Remarks 
That said, we have finally reached the end of this article. All the information I have provided has been super helpful for you.
In case you have missed anything so far, don't worry. I have included a recap for you down below.
Rodeos typically last for two hours or three hours maximum. However, the longest rodeo is the Fort Worth Stock Show and Rodeo, which lasts 23 days.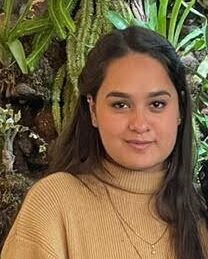 My name is Jeyn Dashner and I am the founder of WanderFever. I have worked as a travel journalist for many years, and exploring new places is my greatest pleasure in life.