Philadelphia is a compact center city. With an excellent public transport system and walkable neighborhoods, it is possible to go car-free in Philadelphia.
The best way to get around Philadelphia is to either get around by foot or by an extensive and convenient public transportation system called Southeastern Pennsylvania Transportation Authority. 
But is a car necessary or can you walk around the neighborhood without any problem? If so, is opting for public transportation a budget-friendly and relatively more straightforward option to navigate, so you probably do not need to get the car out of the garage?
This article will discuss the best way to get around Philadelphia and what other options you might have that make your commute easier.
We will also be covering at what time public transport stops running and if nighttime strolls are safe there.
Is A Car Necessary In Philadelphia?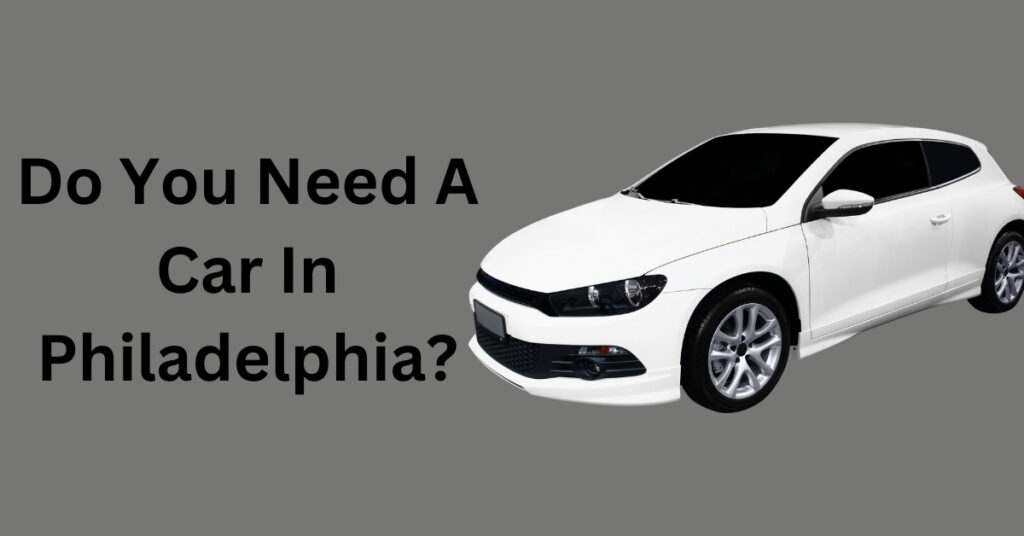 More than 33% of the households in Philadelphia do not own a car and prefer to depend on four public transit systems, in addition to the Southeastern Pennsylvania Transportation Authority's rail, trolley, and buses.
Walking or taking public transport is the best option to get around Philadelphia.
Despite being the second largest city on the East Coast, Philadelphia is a thriving center city that is incredibly easy to get to.
Philadelphia has easy and safe access to all the public transportation services around the city. Everything is budget-friendly and incredibly secure, from Amtrak's services to SEPTA's bus, trolley, and subway services.
The city advertises their metered and non-metered timed spaces for your car throughout the city to encourage people to go out and have a new experience. 
And this does not come out as inconvenient but is favored by the city's people. Though a compact and walkable center city, there are also a lot of rental car services in the town if you need to go out of the city. 
Can You Walk Around Philadelphia?
Philadelphia is a planned compact and walkable center city where almost one-third of the locals do not own a car. With an excellent public transport system, not owning a car seems a more budget-friendly option.
Depending on where you live or work, you can get around by walking, biking, or public transport. This way, you can save up the money you would otherwise be spending on gas or car insurance. 
For tourists, the whole historic district is one of the city's main attractions. And what's better than going around the neighborhood without the pain of looking for an open space to park your vehicle when you're out to enjoy?
Independence Hall, The Liberty Bell, The Constitution Center, Carpenters Hall, and many other places are all within a short distance of each other. Penn's Landing and Delaware River Waterfront are not far from it, which provides a nice break from the historic sites. 
Everything is just a little walk away, from restaurants to different kinds of museums or entertainment venues. 
Philadelphia also had a "Walk Around Philadelphia" program to explore the city's perimeter on foot for an authentic "fringe" experience. 
Philadelphia also has a fantastic public and private transport system that is not only budget-friendly but also convenient.
What Is The Best Way To Get Around Philadelphia?
The best way to get around Philadelphia is by foot or public transport. 
With an organized grid pattern and easy-to-navigate streets, almost everything around Philadelphia is pedestrian-friendly. The bike is another best way to get around the city, and rentals do not cost over $10 a day.
SEPTA, Pennsylvania Transport Authority, operates buses, subways, and trolley systems around the city; the tickets start from $2.50. It can be a little confusing, but with patience (and a couple of transfers), you will reach your ultimate destination.
The purple PHLASH buses offer services to some of the most popular sites in downtown Philadelphia. The bus operates every 15 minutes from 10 am to 6 pm, and the fare is $2, but you can also buy a $5 all-day pass or a two-day pass for $7.
Taxis in Philadelphia can be a little expensive. The meter starts at $3 and rises every one-seventh mile.
Cars are also an option, but an unfamiliar map and a profusion of one-way streets make it a little tricky. And not to mention, car parking is not only expensive but also requires parallel parking.
What Time Does The Subway Stop Running In Philadelphia?
Philadelphia's three subway lines, run by SEPTA, work from 5 am to 1 am. The frequency of the available subways depends on the line and the peak hours. 
The Market-Frankford line runs every 4 minutes during peak hours and every 6 minutes during off-peak hours. It runs every 10 minutes on weekends.
An overnight bus makes the same stops as this line when it is not operating. It runs every 15 minutes from Sunday to Thursday.
The Broad Street line runs every 8 minutes during the weekdays and every 10 minutes on the weekends. The Norristown runs every 15 minutes.
On the other hand, the PACTO line runs 24 hours daily, with service every 10-15 minutes during the week and 20-25 minutes on weekends.
Final Remarks
In this article, we discussed if you needed a car to get around Philadelphia. We also discussed the best ways to get around the city in a convenient and budget-friendly way.
Here's a quick recap.
Do you need a car in Philadelphia? Philadelphia is a planned center city with walkable neighborhoods. Cars are not necessary to get around because of costly parking rates.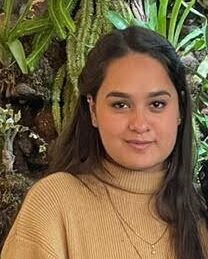 My name is Jeyn Dashner and I am the founder of WanderFever. I have worked as a travel journalist for many years, and exploring new places is my greatest pleasure in life.