Yes, Hyde Park in London is a highly safe area for tourists and locals. Plenty of people are around even late into the night, so safety at Hyde Park would be acceptable.
London has numerous attractions that draw tourists time and again to this beautiful city.
Not only does it house the seat of the United Kingdom, but it also has many historical places of interest. Hyde Park in London is one of those popular places that is a must-visit for tourists.
However, many tourists still determine if it's a safe place to explore alone. If you are one of those tourists and want to know more, this article is right for you.
Here, I will discuss my experience in London and tell you whether Hyde Park is safe to explore as a solo traveling woman.
Crime Rates and Common Issues
During my research on crime rates in Hyde Park, London, I found out that in 2022, the overall crime rate in the city was 95 crimes per 1,000 people. Violence and sexual offenses were the most common crimes, happening to roughly every 28 out of 1,000 residents. In comparison, London's crime rate is 20% worse than the UK average of 79.52 per 1,000 people.
Focusing on Hyde Park, I discovered that there were 14,336 crimes reported within a one-mile radius between January 2020 and January 2021. Some of the most prevalent issues in and around the park include:
Robbery: 384 incidents
Other crime: 80 incidents
Possession of weapons: 52 incidents
While exploring safe neighborhoods and comparing them to Hyde Park, I came across information that showed the most common crimes in the borough are harassment, vandalism, and vehicle theft.
As a visitor or resident, it's crucial to be aware of various dangers and potential issues. Hyde Park, like any popular destination, may have instances of pickpocketing and mugging. Tourists should exercise caution and keep an eye on their belongings to avoid becoming a target for theft.
How Safe Is Hyde Park?
Hyde Park is a highly safe area in London, even at night. London is also a safe place for all tourists and solo travelers visiting the city.
Now, I understand that many tourists are afraid to explore Hyde Park alone, especially due to the crime stats I just mentioned in the previous paragraph. Given the reputation of Chicago's Hyde Park, this assumption can be justified.
However, Hyde Park in London only shares a name similar to the Chicago one. This Hyde Park is a highly safe space even for tourists and foreigners. 
London is a safe city, and you will see plenty of tourists roaming around on their own. Since the city is home to the seat of the UK, there is a lot of security everywhere, even on the outskirts.
This means that you will find plenty of officials around for help. Even late at night, you will see that tourists and locals are out exploring the city on their own terms.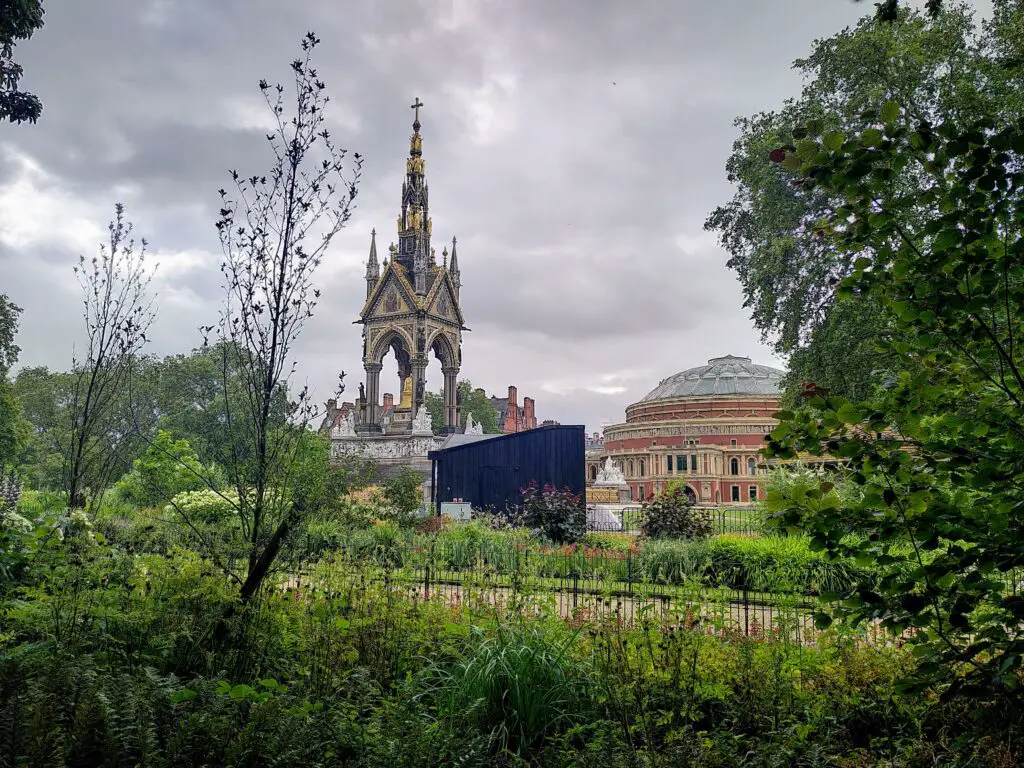 The Park remains open until midnight and stays closed until 5 a.m. This means that many tourists and locals like to explore the Park even when it's late.
Since Hyde Park is one of the most famous locations in the city, it does come with additional security. You will find security guards touring the premises to eliminate trouble at all times.
The locals who visit the Park are also friendly and helpful in emergencies. If you are in trouble, you can approach the security guards or the locals for immediate help.
I suggest you don't loiter around in isolated areas of the Park. You can do so in the morning, but I won't recommend you isolate yourself at night.
If you visit the city at night, stick to the places where people are around. Only go exploring the area if you are familiar with the layout of the Park.
You may easily get lost if you are not careful enough. Additionally, I recommend you first visit in the morning to experience the true natural beauty of Hyde Park.
Once familiar with the area, you can go back at night and enjoy its ambiance. Always carry emergency contacts' phone numbers in London to call for help if needed.
Is Hyde Park A Good Place To Live?
Hyde Park is one of the best places to live in London. However, properties come with a hefty price tag since it is a very posh area.
This also means that only rich people have the means to settle in the neighborhood. The people living here are primarily middle-aged and looking for peace.
The breathtaking views of the streets and the Park is also an excellent bonus for nature lovers. Additionally, security around the area is tight, so criminal incidents are rare.
You will live in a pristine location and enjoy all the perks of staying near Hyde Park. The transport system is also sound, so there will be no problems with commuting to other places.
Who Owns Hyde Park In London?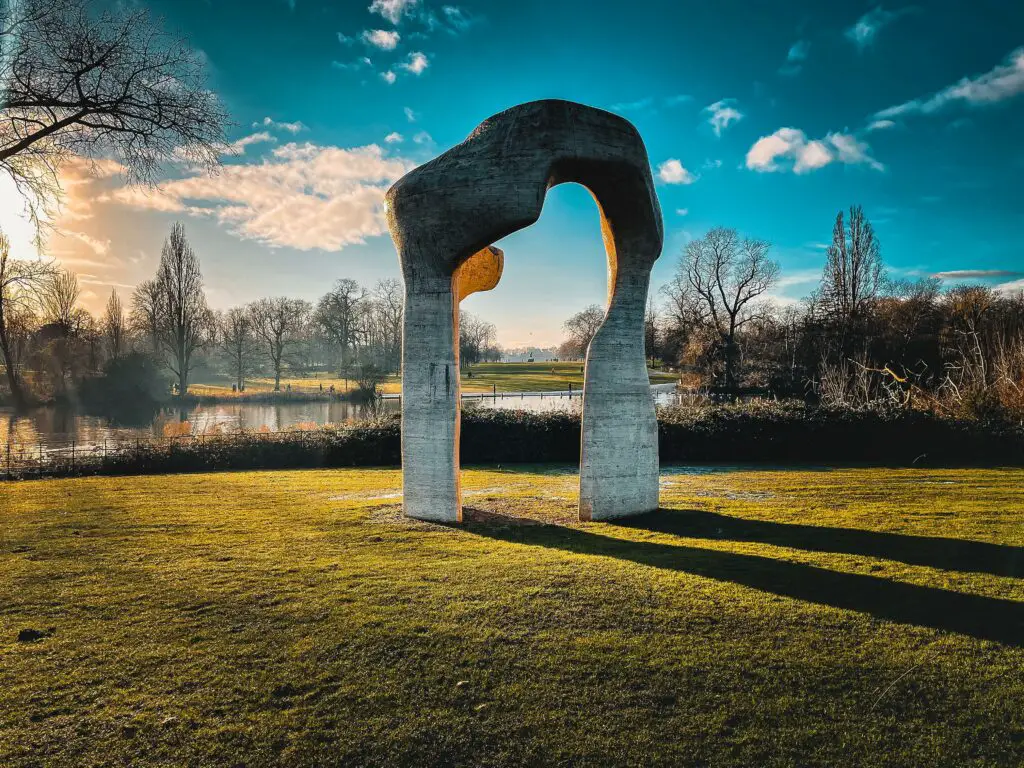 The Royal Family of the United Kingdom owns Hyde Park. The grounds historically belonged to the Crown and are maintained by The Royal Parks Limited.
The Royal Parks have been set up to look after the enormous gardens belonging to the Crown. They have been the private property of the Royal Family for centuries.
It was used as hunting grounds, dueling stations, and many more. Today they are maimed by The Royal Parks on behalf of the Crown.
Safety Measures and Regulations
Security and Guards
As a visitor of Hyde Park, I can confidently say that a high level of security is maintained within the park. Hyde Park is part of the City of Westminster, which takes security seriously. There is a dedicated team of park guards patrolling the area during opening hours to ensure that park regulations are followed and that visitors feel safe source. Security measures such as park guards and increased police presence during special events are implemented to minimize the risks to visitors.
CCTV Cameras
In addition to the security guards, Hyde Park is equipped with CCTV cameras strategically placed around the park. These cameras help deter any potential criminal activities and provide constant monitoring of the area. The use of CCTV cameras contributes to the safety of the park and assures visitors that their well-being is a priority.
Why Is Hyde Park Famous?
Hyde Park is famous for being one of the most extensive gardens in the United Kingdom. It is also a popular and historical spot for protests, rallies, concerts, and music festivals.
One thing that can be said for sure is that Hyde Park is a very happening place in London. It has a rich historical past and has seen several noteworthy protests and rallies.
The Park even has a dedicated section called the Speaker's Corner to commemorate the struggle for free speech. Hyde Park is also a population venue for many music festivals and concerts.
Final Remarks 
That said, we have finally reached the end of this article. I have provided all the information I knew about Hyde Park.
I hope everything I have said has been helpful to you. If you get into trouble, don't hesitate to ask the locals for help.
If you have missed anything from this article, here is a quick recap.
Hyde Park in London is a highly safe area for tourists and locals. You can see people here even till late at night.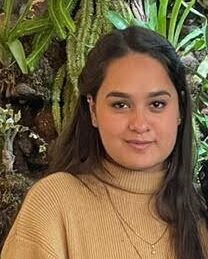 My name is Jeyn Dashner and I am the founder of WanderFever. I have worked as a travel journalist for many years, and exploring new places is my greatest pleasure in life.