Dogs are allowed on Atlantic City Boardwalk from time to time. You can bring your pets on the lease to the Boardwalk from mid-September to early May.
Atlantic City is a great choice to have a fancy vacation. The party culture in the area is fantastic.
It's perfect for having a trip with friends and colleagues. The beaches of Atlantic City are also pretty popular among people.
If you plan a vacation to Atlantic City and want to bring pets, you should read this article. This article explains everything you need to know about getting pets in Atlantic City. 
Is Atlantic City Boardwalk Dog-Friendly?
Yes, Atlantic City Boardwalk is very dog-friendly. However, you can only bring your leased pets to this area during the off-season. 
Although Atlantic City is very pet-friendly, specific rules are in place. You are expected to lease your pets everything you bring them to the Boardwalk. 
You cannot bring your pets to the Boardwalk during the high season. The summer season from May to September sees a large influx of tourists.
Now, not all pets feel safe among people. Some of them may lash out at tourists and cause problems.
The lease and off-season rules have been made to ensure everyone can enjoy their vacation. However, you need not be disheartened. 
Several beaches in Atlantic City allow pets. You can bring your pets to these beaches and have a fun day with activities. 
The north end of Brigantine Beach and Natural Area allows dogs. The North end of Brigantine Beach allows dogs on the shore throughout the year.
You can bring your furry friends to this beach instead of leaving them at home. The area also has lots of pet-friendly cafes and restaurants. 
Therefore, going out with friends also won't require you to keep your pets at home. You can bring them along and make them a part of your fun day.
You will also find plenty of hotels that will accommodate your pets. There are many options available, even with affordable rates.
What Boardwalks In New Jersey Allow Dogs?
There are a total of 8 dog-friendly boardwalks in New Jersey. These boardwalks include Wildwood, Asbury Park, Cape May, and Sandy Hook.
New Jersey is a very pet-friendly state. If you visit New Jersey, you won't have any problem finding pet-friendly places. 
There are plenty of beaches and Boardwalks In New Jersey that allow pets. These boardwalks are Brigantine, Longport, Manasquan, and Island Beach. 
Although not all these beaches allow dogs throughout the year, from September to May, in the off-season, you will find plenty of places and beaches that will allow pets.
However, there are strict leashing policies that need to be followed. Make sure you know the leashing policy of each place before you visit.
Is Atlantic Beach Dog-friendly?
Yes, Atlantic Beach is dog-friendly. You can bring your pets to Atlantic Beach, but they must be leashed at all times.
The excellent part about Atlantic Beach is that it allows you to bring your furry friends. However, there is a downside to this advantage.
Sadly, it would help if you kept your pets leashed at the beach. It would help if you were to be 12 feet away from your pets at all times.
You can do plenty of activities with your dogs at the beach. Just make sure you don't leave them unattended at any point.
If you want to enjoy the water, you can keep someone on guard. Leave a friend with your dog so that they don't remain unattended. 
There have been a few cases of pets getting overwhelmed, so these rules have been made. You must follow these rules strictly, or you may face fines and punishments.
Are Dogs Allowed In Atlantic City Casinos?
Some casinos in Atlantic City do allow dogs as guests. However, you may have to pay extra to bring along your pets.
The good news for pet parents is that many casinos allow pets inside. The cover charge for pets is a few dollars, so be prepared to pay extra.
These casinos also have an extensive menu for pets. Therefore, you can also purchase food, so your fur friend doesn't go hungry.
You might have to keep your pets on a leash. Unleashed pets are usually not allowed at any casino due to safety issues.
Final Remarks
I hope I was able to help you plan a trip to Atlantic City. Since the area is extremely dog friendly, you will have a fantastic vacation.
Just make sure you know all the rules and regulations beforehand. Avoid breaking the law, as it might get you into trouble.
If you have missed anything so far, here is a quick recap.
Atlantic City Boardwalk does allow dogs and other pets. However, they need to be leashed at all times.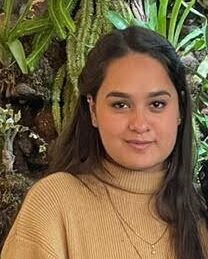 My name is Jeyn Dashner and I am the founder of WanderFever. I have worked as a travel journalist for many years, and exploring new places is my greatest pleasure in life.