The bio-data page in a passport includes details like name, age, etc. It will contain the most basic information that is useful for identification. 
If you have been filling out your passport forms recently, you will notice a lot of interesting pages. Issuing passports is a strenuous activity and follows a lot of set protocols.
It is, after all, an important document that will get you into almost any country. Additionally, it acts as a citizenship document and proves that you belong to a particular nation.
If looking at the bio-data page has made you super confused, this article is definitely for you. Here, I will give you all the information needed for your passport. 
Why Do I Need The Bio-data Page In A Passport?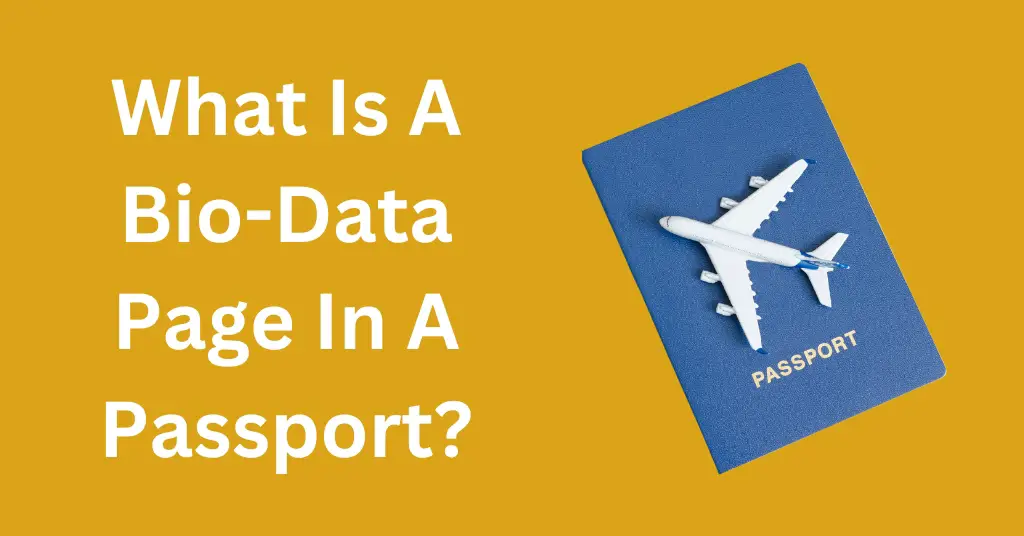 The bio-data page in a passport contains your personal information like name, age, gender, etc. It is all the information that is necessary to identify you physically.
Think of a photo ID in your head. It will have all the essential info that you have provided yourself. 
The bio-data section of your passport will have similar information. This section makes it easier to identify who the passport belongs to.
Bio-data can mean your physical information like age, sex, etc. You will also have details about your birthday and place of stay.
Your picture will also be displayed in this particular section. A passport is also considered a photo ID proof of a person.
It helps people and officials identify you among millions of other citizens. You will even find your nationality mentioned on this page. 
Since millions of people are in a country, the bio-data page is necessary for identification. It will prevent people from impersonating you and creating fake accounts by your name.
When issuing a passport, you may be required to produce supporting documents to verify that you are the person you claim to be. Government officials mainly use it to keep track of their citizens and identify them if needed.
You must be extra careful when filling out these forms because they contain personal information. It needs to be exact so that you don't get caught for giving false identification. 
How Do I Upload A Passport Bio Image?
To upload your passport bio-data page, you must take a picture and post it online. There will be an option to upload a photo of the bio-data page.
When taking a passport picture, ensure you get all the information. Take a clear and complete picture where no sections have been cut off.
Including the passport bio-data page when uploading a picture is also essential. If there is a problem uploading the page, check the size stipulations.
You can resize your passport picture on various resizing apps and pages online. Just make sure the image is clear and taken in good lighting.
Why Does The Bio Data Page Contain A Readable Machine Code?
The machine-readable code in a passport is used to look up your personal information on a machine. It is the counterpart of the visual inspection zone.
Have you ever wondered why your passport has weird characters and lines in a corner? Well, it's pretty simple to understand.
The code is set in place so that a scanning machine can view the information provided on your passport. It can be super helpful when you are going through a verification process.
While the information displayed on the passport is for checking officials, the code is for checking machines. It makes the process easier for devices to verify your identity. 
Can You Use Your Passport As An ID?
Yes, a passport can be used as an ID anywhere in your country. It also is a verified photo ID card for almost all places you can imagine.
Many people prefer using their regular identification for this purpose. However, even your passport will act as an ID in any situation.
People consider carrying their passports risky, so ID is less prevalent. However, you can use them when you like.
You can even use them for domestic flights in the US. Abroad, the passport will be the only helpful form of ID you can carry.
However, it cannot be an alternative to your driver's license. You can use it as a photo ID because it has your face.
How Much Does It Cost To Get A Passport?
| | |
| --- | --- |
| Applicant | Price |
| First-time Adult Passport Book | $165 |
| First-time Adult Passport Card | $65 |
| First-time Adult Passport Book And Card | $195 |
| Adult Passport Card | $30 |
| Minor Passport Book | $135 |
| Minor Passport Card | $45 |
| Minor Passport Book And Card | $150 |
The costs of making a passport will depend on a lot of things. Mostly, it will depend on the age of the applicant. The charge for adults is slightly more than for infants.
Additionally, the total costs of the passport will have two different divisions. One will be the fee paid for the application. 
Second will be the fees you will pay during the execution process. These fees, when combined, will give you the actual overall costs of getting a passport.
Also, note that you must pay some money for passport renewals. You may also pay optional fees if you select expedition or faster delivery.
Final Remarks 
So, we have finally reached the end of this article. I have given you all the information you need about passports.
The bio-data page may ask for and have your personal information, but there is nothing to worry about. It will be super helpful since it also acts as a unique ID.
If you have missed anything from this article, here is a quick recap.
The bio-data page on your passport will reflect your personal and physical information. It will include your name, picture, sex, birthday, nationality, etc.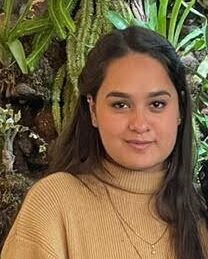 My name is Jeyn Dashner and I am the founder of WanderFever. I have worked as a travel journalist for many years, and exploring new places is my greatest pleasure in life.