Although Viator is a legitimate business, they charge excessive fees. You can view the same attractions for 30% less through other companies.
Viator is a TripAdvisor company that helps customers plan and book tours worldwide. Viator allows travelers to search through over 300,000 city tours, day tours, sightseeing tours, excursions, and more.
People are always curious about the legitimacy of third-party websites before booking with them. In this article, I'll tell you about Viator and its credibility. I'll also let you know if bookings made through them are refundable.
Is Viator A Scam?
Viator is a legitimate business. However, you can find a better deal through other companies for the same attractions, saving you 30% on average. 
Viator was hit-or-miss for me. I enjoyed my tour and was pleased with the knowledgeable guide. However, the taxi from the airport was too expensive.
Since they work with local businesses, each tour or experience will have its own set of rules, levels of quality, and customer service. Some vendors need help specifying where they will pick you up.
Many times, I was frantically trying to figure out where I should go or calling their helpline to let them know which hotel to pick me up from. I came dangerously close to getting lost.
Being a solo traveler like me makes it difficult because many vendors will only let you in as a tourist. It works about 80% of the time; you're out of luck if it doesn't.
Online reviews for Viator currently have a rating of 4.3/5 stars. Review websites like Yelp have only received an average rating of 1 to 1.6 out of 5.
How To Make A Booking On Viator?
Users can browse a variety of experiences listed on the Viator website, including sightseeing tours, museum tickets, and tickets for historical sites.
1. Enter The Booking Date
You can enter the dates you will be traveling there in the search field, along with the destination. Alternatively, you can filter by tour type, attractions, and nearby locations.
2. Check Out The Description
Each tour or activity has a detailed description. It provides information about what guests can expect at the time.
3. Apply Filters
You can narrow down your search as you browse by specifying your party size, the dates you'll be in town, and your desired spending limit.
4. Read the details
The basic details for each tour, including the cost, the length of the trip, and a brief description, are provided on the following page.
5. Cancellation Policy
Users can also view the tour's cancellation policy and other refund information. 
6. Other Information
Your tour guide's identity and employer will also be disclosed, along with information on departure and arrival. 
Instead of researching individual tour companies in a city they've never visited, travelers can browse tours at their destination and book the attractions that catch their eye.
Are Viator Tours Refundable?
Most Viator reservations can be canceled for a full refund up to 24 hours in advance. However, it does depend on the booking. 
Viator has two cancellation policies, so double-check your listing before booking. 
1. Standard
For most reservations, you have up to 24 hours (according to the experience's local time) to cancel and receive a full refund.
2. All sales final
There is no way to modify or cancel these reservations. These listings won't have a "Cancel my booking" option. 
Is Viator A Third Party Booking Company? 
Viator is a third party that offers tours run by different businesses. In 2014, Tripadvisor purchased Viator, now part of the company.
Viator is not a tour operator but rather a third-party broker. Viator helps travelers book tours by connecting them with local tour operators in their chosen destinations. Still, Viator does not host the tours themselves. 
There are two kinds of travel-related websites – Transactional and Non-transactional. While non-transactional websites inform users about products, destinations, and activities, transactional websites allow users to purchase travel-related goods.
Viator sells different travel products. Hence it is a transactional site. Here are there contact details.
Final Remarks
There are a lot of questions of legitimacy related to Viator's business model. In this article, I tried to answer some of the questions.
Here's a quick recap.
Is Viator Legit? Viator is a legitimate business. They are owned by TripAdvisor, a very established company. Therefore, the company is not a scam.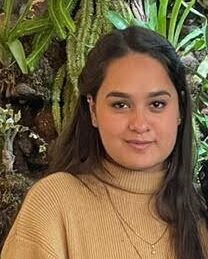 My name is Jeyn Dashner and I am the founder of WanderFever. I have worked as a travel journalist for many years, and exploring new places is my greatest pleasure in life.