Clearwater, Florida, is known for its stunning beaches and crystal-clear waters. With miles of pristine coastline, it's no wonder why the area is a popular destination for beach lovers worldwide.
One of the best things about Clearwater's beaches is that many are open to the public, providing visitors access to some of the most beautiful stretches of sand and surf in the state. From family-friendly beaches to secluded coves, Clearwater has something for everyone.
In this post, we'll take a closer look at the top public beaches in Clearwater, FL, and provide you with all the information you need to plan your next beach vacation. So grab your sunscreen, and let's dive in!
Does Clearwater Have Public Beaches?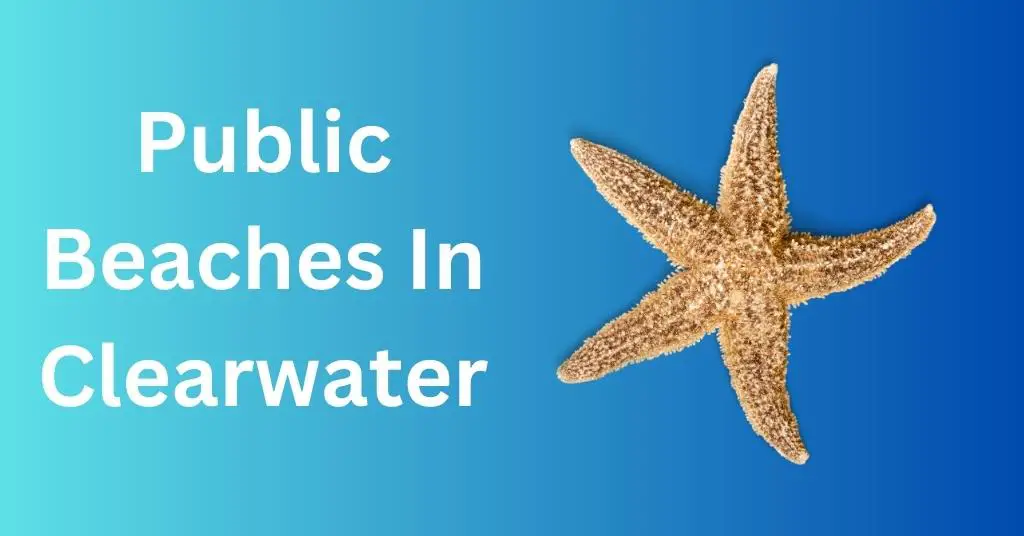 Clearwater has numerous public beaches. The beaches are all breathtaking. 
A lot of dining establishments and culinary experiences can be found in Clearwater. It is best known for its plentiful, fresh Gulf Coast seafood selection.
Clearwater Beach is the ideal place to spend some time at the beach. There are many little boutiques and eateries nearby.
The Beach Shanty is my favorite place to get breakfast. Frenchy's is a small chain with outstanding food located only in the Clearwater region.
The Clearwater Mall, a collection of shops centered around a sizable parking lot, is 15 minutes from the beach.
| | | |
| --- | --- | --- |
| Transport | Price | Distance  |
| Line 60 Bus  | $2.25 | 20 mins  |
| Taxi  | $14-$17 | 8 mins |
Countryside Mall is 30 minutes from the beach. It is an indoor mall with clothing, restaurants, bars, and a movie theater. 
Best Public Beaches In Clearwater
Here are my favorite spots in Clearwater.
1. Clearwater Beach
The main beach in Clearwater, Clearwater Beach, is spectacular with its soft, white sand. Due to the abundance of hotels and resorts in the area, there are many places to stay right on the beach. 
Additionally, I found it to be the cleanest beach among all the different ones I visited. The only con is that you will not find a lot of empty space here, as it is the most popular beach in Florida.
Address – 825 S Gulfview Blvd, Unit 300, Clearwater, FL 33767.
2. Sand Key Park 
In the vicinity of Clearwater Beach and Belleair Beach, to the south of Sand Key Park & Beach, is Sand Key Island. Sand Key Park is divided into the beach and the park proper. 
The park contains picnic shelters with grills, a playground, a dog park, a boardwalk and nature trails, and restrooms. With a beautiful white-sand beach and a dog-friendly park, it's the best of both worlds.  
Address-1060 Gulf Blvd Clearwater Beach, FL 33767
Contact Number-(727) 582-2100
3. Caladesi Island State Park
Caladesi Island State Park is one of the few unaltered barrier islands still present in Florida. It is renowned for its pristine beach.
It is located off the coast of Florida's Gulf Coast, close to the city of Clearwater and west of Dunedin. From Honeymoon Island, a 20-minute ferry ride will take you there. 
Address-Causeway Blvd Dunedin, FL 34698
Contact Number-(727) 469-5918
4. Honeymoon Island State Park
The three-mile trail and more than four miles of beach at Honeymoon Island make it one of Florida's most visited state parks. Honeymoon Island State Park is a great getaway because it offers a variety of popular activities like swimming, fishing, shelling, hiking, and biking. 
Address– 1 Causeway Blvd Dunedin, FL 34698
Contact Number-(727) 469-5942
5. Pier 60 Park
One of St. Pete/Clearwater's most well-known attractions is Pier 60. Pier 60 Park is a lovely location for beachgoers and nature lovers alike. 
This park is situated on the white sands of Clearwater Beach. The brilliant blue waters of the Gulf of Mexico encircle it. Activities available to visitors include fishing, boating, kayaking, and snorkeling. 
Address-Causeway Blvd, Clearwater Beach, FL 33767, United States
Do Clearwater Public Beaches Have Parking?
Many people enquire about parking options at Clearwater. I'll describe the locations where you can leave your car.  
1. Clearwater Beach
There are numerous parking spots available at Clearwater Beach. Every day at various times, parking at Clearwater Beach is enforced in all city-metered parking lots and on-street spaces.
1. On-Street Parking
Many streets run along the beach. Your vehicle can be parked here.
| | |
| --- | --- |
| Distance to beach  | varies |
| Number of Spaces | 389 |
| Time limit | 5-hour |
| Rate per hour | $3.50 |
| Payment | Kiosks/Meters use coins or credit cards |
2. Avalon Parking
| | |
| --- | --- |
| Place | Next to the northern area of the beach |
| Payment | Pay Kiosks coins or credit cards |
| Time  | 6 am-11 pm  |
| Spaces | 36 |
| Rate | $3 per hour |
3. Mandalay Parking 
| | |
| --- | --- |
| Place | 429 and 461 Mandalay Ave |
| Distance from Beach | 500 feet  |
| Time  | 6 am – 11 pm |
| Spaces | 48 |
| Rate | $3 per hour |
2. Sand Key Park 
If going to Sand Key park is the main purpose of your visit, parking at the following stops will make more sense.
1. Bay Park 
Free parking, a tennis court, and a dual tennis/pickleball court, as well as a small area of beach access, are all provided by Bay Park on Sand Key.

2. Clearwater Beach Marriott Suites
| | |
| --- | --- |
| Spaces | 290 |
| Distance | 18 mins |
| Rate | $20 |
| Payment options | Cash |
3. Honeymoon Island
The parking lot is open from 8 am until sundown, 365 days a year. The fee varies depending on the vehicle.
$8 per vehicle (limit of eight people).
$4 single-occupant vehicle.
$2 pedestrians, bicyclists, extra passengers, and passengers in vehicles with Annual Individual Entrance Pass holders.
4. Caladesi Island State Park
Only boats can get you to Caladesi Island Park, so leave your car at Honeymoon Island and catch a ferry. 
Previously connected as one barrier island, Honeymoon Island and Caladesi Island were split in half by the hurricane of 1921, giving rise to the name Hurricane Pass. 
5. Pier 60 Park
Parking lots at Clearwater Beach are an option because Pier 60 is nearby. But you can park in Pier 60 City parking lot as well.
| | |
| --- | --- |
| Spaces | 139 |
| Rate | $3 per hour |
| Time | 6 am – 11 pm  |
| Distance | 1 min |
There is a metered beach-side lot a few blocks away near Rockaway and Mandalay and the Palm Pavilion (about 200 spaces, but often full). 
Does Clearwater Beach Have A Boardwalk?
Yes, Clearwater Beach does have a boardwalk. The Clearwater Beach boardwalk area is known as Pier 60.
Pier 60 is well-known for its nightly sunset in the neighborhood and among tourists. Every evening, the area comes alive with entertaining street performances starting two hours before and two hours after sunset.
A growing audience will watch various performances. At Sunsets at Pier 60, performers include magicians, jugglers, stilt walkers, fire eaters, and musicians. 
The park has a playground for the kids and is the location of arts and crafts vendors selling their best goods. During the summer, you can watch movies at the outdoor cinema every Friday and Saturday.
Visitors can enjoy fishing, family-friendly activities, and panoramic water views at Pier 60.
Final Remarks
People frequently ask questions about the public beaches in Clearwater. I covered everything you needed to know about public beaches, parking fees, and things to do on the Boardwalk.
Here's a quick recap.
Does Clearwater Have A Public Beach? There are public beaches all over Clearwater. The beaches are all stunning.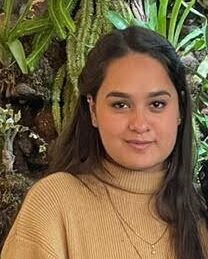 My name is Jeyn Dashner and I am the founder of WanderFever. I have worked as a travel journalist for many years, and exploring new places is my greatest pleasure in life.