According to the TABC, the legal hours for the sale and service of alcoholic beverages in San Antonio are 7 a.m. to midnight and between 7 a.m. to 2:15 a.m. for public consumption of alcoholic beverages.
Governor Greg Abbott ordered Texas bars to close and restaurants to reduce the 50% occupancy to reduce the spread of COVID. However, despite being back to normal daily life, there is currently no legislative push to extend the bar hours.
But what time do bars close in San Antonio? If they do close early, does San Antonio not have nightlife?
That's what we will be covering in this article. We will also try to look for some tips for going out in San Antonio.
What Time Do Bars In San Antonio Close?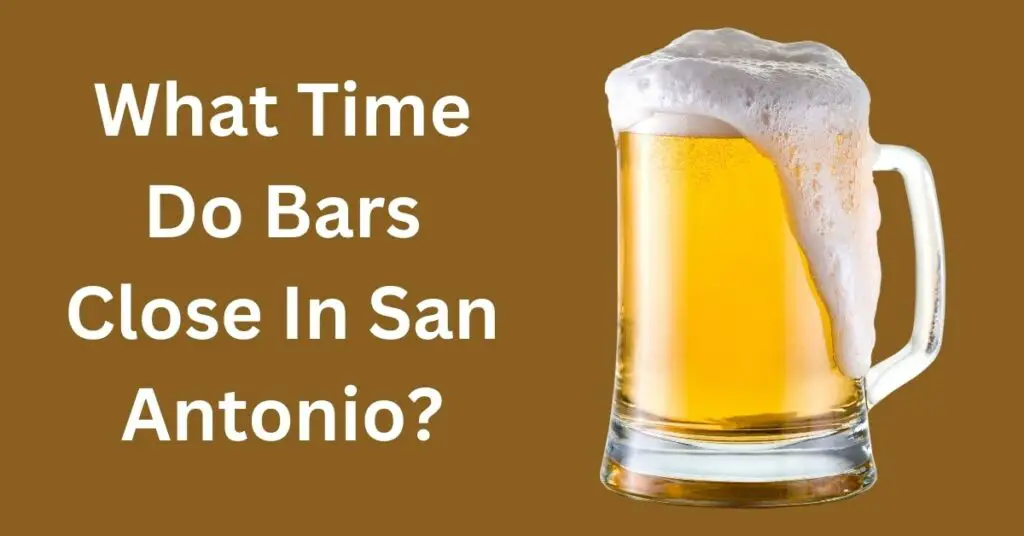 TABC has set a guideline for legal hours of sale and consumption of alcoholic beverages in public in Texas.
San Antonio is a city in the state of Texas. Thus the jurisdiction and authority of San Antonio lie with Texas.
TABC, Texas Alcoholic Beverage Commission, is responsible for regulating the production, sale, and use of all alcoholic beverages in the city of San Antonio. 
According to the TABC website, legal hours for the sale and service of alcoholic beverages for on-premise licenses or permits, like bars and restaurants, are as follows:
| | |
| --- | --- |
| Days | Timings |
| Monday To Friday | 7 a.m. – midnight |
| Saturday | 7 a.m. – 1 a.m. (Sunday morning) |
| Sunday | Noon – midnight (10 a.m. – noon only with the service of food) |
| In case of late hour permit | Up until 2 a.m. any night of the week |
In a standard-hours area, a person may not consume or possess with intent to consume an alcoholic beverage in a public place:
Monday – Friday: Before 7 a.m. or after 12:15 a.m.
Saturday: Before 7 a.m. or after 1:15 a.m.
Sunday: Before noon or after 12:15 a.m.
Exception: Consumption is legal between 10 a.m. and noon Sunday:

At an on-premise establishment when it is sold along with food service to a customer.
At a winery, fair, festival, concert, or sports venue.
For an 'extended hours area", an area subjected to the extended hours of sale provided in Alcoholic Beverage Code sections 105.03 or 105.05, a person may not possess alcohol with the intent of consumption before 7 a.m. and after 2:15 a.m. 
Why Do Bars In San Antonio Close Before 2 a.m.?
TABC allows late-night businesses to stay open only until 2 a.m. If found in violation, they risk losing the license to sell alcohol.
COVID-19 brought to light some serious health issues to the authorities, and they were forced to not only put restrictions on the last calls in bars and late-night businesses but also decided to extend them for an undefined period as they also helped to lower the violent crime rates.
While the law says legal hours to sell or serve alcohol end at midnight on a weekday, it does not say that the establishment needs to close before 2 a.m.
As long as the patrons in the establishment are seated, dancing is not allowed, and there is no alcohol after legal hours, they can legally stay open until 2 a.m.
Does San Antonio Have A Nightlife?
The nightlife in San Antonio is rich and diverse, from its western-style bars to the hip-old dive bars. 
Whether you want to sample Texan craft brews or linger over artisanal cocktails in an old hip dive bar, chances are that you'll be able to find what you're looking for in San Antonio. And some places may have a $10 cover charge.
But there are numerous breweries and bars where you can enjoy all sorts of drinks in all kinds of settings.
Tips To Enjoy San Antonio Night Life
Here are a few tips about going out in San Antonio and still enjoying yourself to the fullest, despite the ban on alcohol consumption after legal hours:
BYOB drinks on Riverwalk are permitted, just not in glass containers.
Uber and Lyft are the two most common rideshare services in San Antonio.
"Last Call" for most bars and clubs is 2 a.m., but alcohol sales and service generally stop before midnight on weekdays and by 1 a.m. on Saturdays.
Standard cover charges usually range from $5 to $10.
What Are Some Bars That Stay Open Till Late?
This is the list of some bars that stay open for the maximum amount of legal hours in San Antonio:
Paramour
Havana Bar
Alamo Beer Company
SoHo Wine and Martini Bar
Cobalt Club
Sternewerth Tavern and Club Room
The Esquire Tavern
Final Remarks
There was not a lot of information regarding the bars in San Antonio on the internet. In this article, I tried to tackle that by creating a definitive guide on the subject.
Here's a quick recap.
What time do bars close in San Antonio? TABC limits the sale and service of alcoholic beverages between 7 a.m. to midnight in San Antonio. Despite the ban, bars can stay open until 2 a.m. if they do not intend to sell or consume alcohol.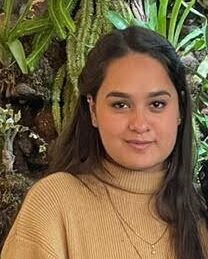 My name is Jeyn Dashner and I am the founder of WanderFever. I have worked as a travel journalist for many years, and exploring new places is my greatest pleasure in life.