Based on crime statistics, Harlem is an unsafe place to visit. However, West Harlem is safer than the rest of the city.
West and Central Harlem are known for their beautiful brownstone residential houses and historic tourist attractions. These areas are much safer than East Harlem, but avoiding wandering there at night is best.
But what do crime stats of Harlem look like, and is it as bad as people say it is? If so, which areas should you steer clear of if staying at Harlem?
This is all that we will be covering in this article. We will also go over what safety precautions you should take if you're out late at night in the sketchy parts of the neighborhood.
We will not be going too deep into the crime stats numbers of the areas and precincts but will try to provide you with the necessary emergency contact numbers.
Is Harlem Safe For Tourists?
Harlem has higher crime rates compared to the other neighborhoods in New York. Central and West Harlem are comparatively safer than East Harlem.
Central Harlem is considered the Mecca of African American culture and offers a variety of tourist attractions too. 
It is probably the safest part of Harlem and even offers a "pay what you like" walking tour around the city that interests many tourists. It also has a lot of excellent bars and restaurants near the historic sites.
Central Harlem runs east to west from 5th Avenue to St. Nicholas Avenue and from 110th Street to 155th Street.
West Harlem, on the other hand, consists of beautiful residential brownstone stone that also offers tourist rental condos.
Though safer than East Harlem, it is still advised not to wander around the area alone at night. It covers the area from Frederick Douglass Boulevard to the Hudson River between West 96th Street to West 155th Street.
East Harlem, also known as Spanish Harlem, is one of NYC's most significant Latin American communities. Its north-south boundaries are East 96th Street to 143rd Street and from Fifth Avenue on the west to the East River on the east.
It is one of the most dangerous parts of Harlem, and you should steer clear of the area. East Harlem also does not offer any specific tourist attractions either.
However, local food joints in East Harlem, like Patsy's Pizzeria, Amuse Bouche, or Taco Mix, are a favorite amongst the residents of Central Harlem too. 
Is There A Lot Of Crime In Harlem?
Looking at the crime statistics, Harlem seems like one of the most unsafe places to visit for tourists. In 2020, Harlem had a violent crime rate of 802.81 incidents per 100,000 residents.
Harlem ranks 29th in the nation out of the 100 most populated cities in the United States. Its crime rates are very similar to that of Los Angeles or Oklahoma City.
Harlem is part of Manhattan Community District 10 and is patrolled by the 23rd, 25th, 28th, 30th, and 32nd Precincts of the New York City Police Department.
In 2020 Harlem had a violent crime rate of 801.17 per 100,000 people. On average, the violent crime rate in the nation is 366.6 per 1000,000 people, which means Harlem's crime rate is 2.18 times more than the national average.
What Harlem Areas Should You Steer Clear From?
Steer clear from East and West Harlem at night. You should not wander alone in these areas and be careful around the sketchy parts of the district. 
Following is a breakdown of the crime rates for different precincts of Harlem.
| | |
| --- | --- |
| PRECINCT | CRIME PER 1000 RESIDENTS |
| 23rd precinct | 14.7457 |
| 25th precinct | 25.2505 |
| 28th precinct | 19.7182 |
| 30th precinct | 12.7709 |
| 32nd precinct | 15.5056 |
What Are Some Safety Precautions When In Harlem?
When staying in or near Harlem, you must remain conscious of your surroundings and try to avoid all the sketchy areas as much as possible.
Following is a list of some safety precautions you can follow to stay safe in Harlem.
Avoid strolling out late at night, especially near the areas marked for ongoing housing projects.
Avoid talking to strangers. Even if someone comes up to you to ask a question, it is best if you ignore them and walk away.
Do not share your details with random people on the street or subway. It is better to keep to yourself and stay in crowded places where you can be seen or heard.
If you ever feel in danger, walk into a grocery store or towards the main road. These are generally well-lit and populated even in off-hours, so avoid walking down an alley to shrug off someone.
Avoid the subway late at night. Yellow cabs and Uber are a safer option.
Harlem Emergency Contact Numbers
Five different precincts of the NYPD patrol Harlem. For emergencies, call 911.
NYPD's emergency and non-emergency contact numbers are 911 and 311, respectively.
Following are the contacts for the different precincts.
| | | |
| --- | --- | --- |
| PRECINCTS | PHONE  | ADDRESS |
| 23rd | 212-860-6411 | 164 East 102nd Street |
| 25th | 212-860-6511 | 120 East 119th Street |
| 28th | 212-678-1611 | 2271-89 8th Avenue |
| 30th | 212-690-8811 | 451 West 151st Street |
| 32nd | 212-690-6311 | 250 West 135th Street |
Final Remarks
In this article, we tried to understand if Harlem is unsafe for tourists and learned about some safety precautions.
Here's a quick recap:
Is Harlem safe to visit? Through the lens of crime statistics, Harlem is unsafe for tourists to visit. Central Harlem is the safest part of Harlem, and one should steer clear of East and West Harlem, especially at night.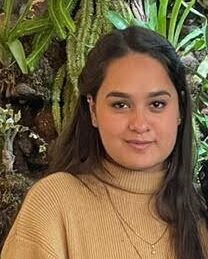 My name is Jeyn Dashner and I am the founder of WanderFever. I have worked as a travel journalist for many years, and exploring new places is my greatest pleasure in life.