Flights to China have become expensive in China. The rise in fuel and labor costs has also forced airlines to increase their prices.
People have often noticed that flight prices to China have recently become significantly more expensive than usual. It is rather bizarre because the prices do not seem justified to most people.
While airline prices have significantly increased everywhere, flights to China show an even steeper price hike. To understand why this is happening, you need to look at the present air travel situation to China.
When planning a trip to China, you must read this article carefully. Here, I will explain why flight prices to China have skyrocketed recently.
Why Are Flight Tickets Expensive To China?
The biggest reason flight tickets to China are so expensive is Covid and lockdown restrictions. Gas prices are also rising and have contributed to the rise in flight prices.
Now, while the people in the USA have become free from the Covid scare, the people of China haven't. Covid is still raging in China, and the country has gone into lockdown at certain places.
As a result, the US and China governments have restricted flights to and from China. Currently, only 1/3rd of the chartered flights to China are still operational.
On the other hand, migrant workers from China have become desperate to go home before the country declares complete lockdown. Hence, the demand for flights has also gone up.
Additionally, the crew traveling to China have to follow travel restrictions strictly. They must be quarantined for 14 days if they have a long layover.
This quarantine means expenditure on the airline's part on hotels and food for the flight crew. In general, gas prices are also on the rise around the world.
The distance between the US and China is rather long, and flights require gas to reach the country. Airlines have to pay a hefty fee to make up for their expenses.
People have also started to demand a pay rise to recuperate from the losses incurred during the pandemic. All these reasons have made airlines increase their flight prices.
While these problems have started affecting ordinary people's pockets, there is nothing they can do. Only people who have to travel for emergencies or business are taking flights to China.
What Is The Cheapest Time To Fly To China?
The cheapest time to travel to China would be around February and March. These months fall between festivities, and travel prices stay low.
The Chinese New Year will begin around the 22nd of January. Therefore, you need to avoid flying to China during this time.
Even Christmas sees a lot of flyers in China because of the holiday season. You need to look out for festivities and avoid those times for traveling.
I would also suggest staying back for a couple of months until the covid scare subsides there. If you travel there now, there are high chances you will get stuck.
Either way, if the country goes into lockdown, you will be paying a lot of money to fly back to the US.
From the present situation, it is highly doubtful that the prices will go down anytime soon. Therefore, I will advise you to wait for at least a month.
What Is The Average Ticket Price In China?
| | |
| --- | --- |
| City | Price (Approx) |
| Washington  | $810 |
| New York  | $800 |
| Chicago | $750 |
| Los Angeles  | $699 |
| San Francisco | $680 |
Traveling from the USA to China will take roughly 700-800 dollars. The prices will increase or decrease depending on the season and day.
Additionally, if you book from third-party apps, you might get additional discounts on flight prices. You can also use up frequent flyer miles if you have any.
All prices mentioned on the chart are for flights to Beijing. If you are traveling to other parts of China, the costs will change accordingly. 
How Do I Travel To China On A Budget?
If you want to travel to China on a budget, you must avoid going to big cities. A tour of the smaller cities and towns will make up a good tour without bankrupting you.
Traveling to China on a budget is not that hard. You only have to budget your trip carefully and spend less on luxuries.
It would help if you visited smaller cities and always flew economy. For local travel, always opt for trains instead of cabs and flights.
The best way to save on food would be to eat at street food stalls and small eateries. You should avoid going to expensive restaurants, ordering takeout, or visiting a convenience store.
Remember to compare the prices of hotels online to find cheap options. Make sure to check ratings so that you don't land yourself in a shady hotel.
Final Remarks
So, I hope this article was helpful to you. I have included all I know about traveling to China so that you don't have to look elsewhere.
I suggest planning your trip past the festive season when the travel costs are less. You can also buy cheap flights from genuine third-party websites for lower prices.
If you have missed anything so far, here is a quick recap.
The flight prices to China are higher due to covid restrictions. Additionally, increased gas prices and labor costs have made flights much more expensive.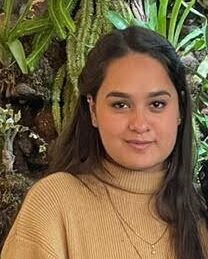 My name is Jeyn Dashner and I am the founder of WanderFever. I have worked as a travel journalist for many years, and exploring new places is my greatest pleasure in life.