Bali is a cheaper place to vacation because the Indonesian rupiah is less valuable than most currencies. Since this destination has developed so much, the fierce competition has contributed to lower pricing. 
If you think of islands and beaches, you will picturise Bali. This is that classic honeymoon destination that everyone across the world loves.
The crystal clear water and the exotic palms all around the place are exactly what dreams are made of. It is that one place that has been on everyone's wish list for a long time.
Now, if you look up tour prices for Bali, you will find that they are incredibly cheap. For many, it may seem too good to be true.
If you plan a trip to Bali, this article is a must-read. I will tell you everything you need to know about touring Bali to make your planning easier.
Why Is Bali So Cheap For Tourists?
Bali is Cheap because the high influx of tourists has led to competitive prices. Additionally, the Indonesian rupiah is cheaper than many other countries currencies. 
What if I told you that your dream destination is less expensive than you think? Does it sound too good to be true?
It is indeed very accurate. For us laymen, a trip to Bali screams money. 
However, it turns out that isn't the case. A close inspection of your plans will tell you that Bali is cheap for a vacation.
The only place where you need to shell out money will be for flights. That is the only thing that will drain your savings.
Finding super cheap hotels and resorts in Bali is extremely easy. Even their tours, activities, and food have prices that sound like a dream.
But why are these prices so darn low? One of the top reasons lies in their currency.
Bali uses the Indonesian rupiah, which is a fragile currency. One dollar from the USA will give you a whopping 15,578.40 Indonesian rupiah. 
Being a third-world country, Indonesia is a great place with low travel expenses. Additionally, the competition in the tourism industry has also led to hotels having lower prices.
Even labor is readily available for cheap, so big companies can lower prices without any problem. Therefore, the next time you see a super cheap Bali tour plan, assure yourself it's not a scam.
Is Bali Worth Visiting?
Yes, Bali is worth visiting. It is one of the most iconic tourist destinations with beautiful beaches and an exotic atmosphere. 
Now, let me tell you all this hype about Bali is worth it. You will know as soon as you step on the island of Indonesia. 
It has some of the cleanest and most serene beaches in the world. The meager tour prices are a unique attraction that you cannot miss.
Bali is where you should go if you want a luxury vacation with a cheap price tag. Trust me; you will not regret it.
What can be more fun than a day filled with cocktails, waterfalls, sports, and a lovely sunset by the beach? Add in a luxury hotel, and it's the perfect vacation ever.
Is Maldives Better Than Bali?
Maldives and Bali are both perfect tourist destinations in their own right. Bali is more adventurous, while Maldives is more serene.
If you ask which is the better place, there is no correct answer. Both these destinations are super cheap, so there will be little price difference.
They are home to some of the best sea beaches in the world. Bali is more crowded and does offer a wide range of adventure sports and activities.
On the other hand, Maldives is more serene and less crowded. There is only a little to do except your regular water sports.
If you have a young group, I recommend you visit Bali. However, if your tour party prefers a quieter vacation, choose Maldives without any doubt.
If you have the means, combine the two places for a grand tour. You will not regret the money you will spend.
What Time Of Year Is the Cheapest To Go To Bali?
The cheapest time to visit Bali is around February and March. You can also visit the area around November for a more affordable deal.
Overall, Bali remains cheap for international tourists all the time. Since their prices are so low, you can visit anytime you like.
During the off-season, the most you can get is discounts on flights. However, discounted flights do go a long way in saving money.
You can always book through third-party sites and apps for cheaper deals. They have some amazing cashback offers and more.
Final Remarks
So, you now know everything about vacationing in Bali. I have been to Bali twice, so I assure you that the information is legit.
You can always check and cross-check prices everywhere before making plans. Additionally, you can look up special flight discount discounts to save money for the trip.
If you have missed anything so far, here is a quick recap.
Bali is a cheap destination because the Indonesian rupiah has a lower value than most currencies. Additionally, the low labor cost allows companies to charge less and still make a good profit.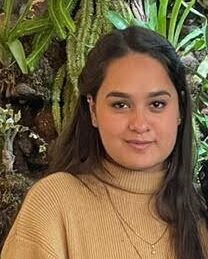 My name is Jeyn Dashner and I am the founder of WanderFever. I have worked as a travel journalist for many years, and exploring new places is my greatest pleasure in life.